Stay in the Know with an Enterprise Technology Educational Library
Finding authentic and unbiased online ERP resources is a daunting task because of the sheer volume of data available. Ultra Consultants, an independent ERP consultant, wants to save your precious time by presenting this summary of three recent webinars available on-demand from an enterprise technology educational library. The webinars focus on relevant topics faced by ERP project teams: operational efficiencies, ERP integration and how to mine the value from ERP data.
ERP projects present some of the most complicated and difficult challenges an enterprise will ever face. Moreover, they are resource-intensive and vulnerable to problems without top management support, effective project organization and perhaps most importantly, critical education in best practices and business operations efficiency.
An Enterprise Technology Educational Library
Because ERP projects require extensive education and research before project teams get too far along in the process, Ultra Consultants has assembled an enterprise technology educational library of on-demand webinars. These insightful recordings are easy to download, view and share with project team members. Pick a convenient time for research that suits your schedule.
Here we present three recent webinars of interest to project teams from an enterprise technology educational library.
1 – Your Roadmap to Operational Efficiencies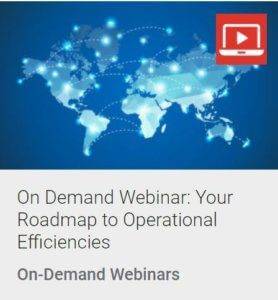 The first resource to consider is part of the enterprise technology educational library on demand recording Your Roadmap to Operational Efficiencies.
With volatile markets, strict customer compliance regulations and ever-present competition, how can manufacturers and distributors drive operational efficiencies? This on-demand webinar outlines the many challenges manufacturing plants face, such as underutilized assets, maintenance downtime, and material and labor shortages.
Special guest Plex Systems joins the session about these common challenges and outlines tips for resolving them with enterprise technology.
The key takeaways from the webinar include:
Key perspectives on the challenges and opportunities facing today's manufacturer and distributor.
Ways to boost operational efficiency with real-time, actionable visibility into plant and business operations.
Steps to optimize manufacturing to focus on the key priorities to make smarter decisions, eliminate waste and increase customer satisfaction.
2 – The Power of Fully Integrated ERP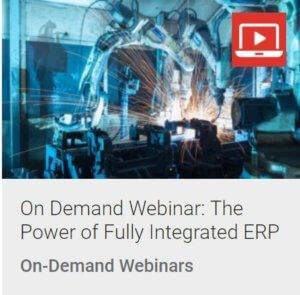 Another resource we want to showcase here is the on-demand webinar from an enterprise technology educational library: The Power of Fully Integrated ERP.
While enterprise technology has been available for decades, many manufacturers and distributors are now facing outdated legacy systems that are inefficient, no longer supported and major obstacles to gaining a competitive edge.
When manufacturers rely on legacy solutions or standalone, siloed systems to track production, inventory, quality, ordering, and other operations, errors and waste are often the result.
This on-demand webinar, with special guest IFS, looks at how the power of integrated ERP improves response time and accuracy and reduces bottlenecks and delays.
Learn more about:
The challenges today's typical manufacturer faces when tracking operations with outdated technology.
The power of connecting technology, applications and services to core ERP.
How integration with enterprise asset management (EAM) and service applications can drive critical business processes.
3 – Putting Data to Work – an Art or Science?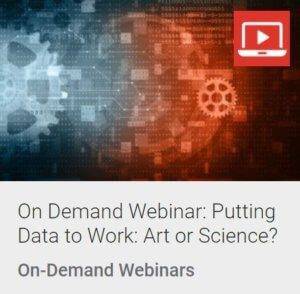 Finally, take a moment to view this on-demand webinar from an enterprise technology educational library: Putting Data to Work: Art or Science?
Finding ways to make incremental and substantive improvements in operations, ERP and software infrastructure brings success to manufacturing and distribution enterprises. Often overlooked, however, is how to create value from the data the technology is harvesting.
This on-demand webinar, with special guest Infor, looks at how reliance on scientific advancements coupled with an artful understanding of your company's overall business strategies can put data to work and bring about business process improvement.
The webinar focuses on the power of integrating and leveraging real-time data for improved decision making, visibility, and a return on investment (ROI).
The webinar guides viewers to:
Understand the evolution and power of business process data.
See how business intelligence and meaningful data metrics help you realize ROI and improve customer satisfaction, inventory management, and other key areas.
Learn about the role of Artificial intelligence and other advances in technology to leverage business data for optimal performance.
Need More?
An enterprise technology educational library covers these areas and more for project teams looking to find the best independent guidance in ERP and related technology best practices. From technology evaluation and ERP selection to implementation and organizational change management, our team of independent ERP consultants delivers enterprise systems education and best practices business transformation to guide ERP project teams to a successful outcome.
Our proven methodology optimizes team efficiency and reduces time to benefit.
7 Steps to Effectively Organize an ERP Project
The 7 Steps to Effectively Organize an ERP Project is designed for ERP project teams from today's forward-thinking manufacturing and distribution organizations.
Read tried and true strategies for manufacturers to effectively manage an ERP selection project. See what it takes to be successful and more with this Download.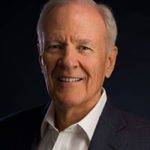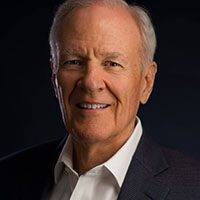 Jeff is the founder of Ultra Consultants, a well-known voice in the ERP consulting industry and an expert on ERP solutions for discrete and process manufacturers. Over the last 40-plus years, his companies have helped more than 2,000 organizations improve their business processes, select ERP software and implement advanced solutions.