Seeking Better Business Decisions? Seek More Relevant Analytics
Analytics, Business Intelligence, KPIs (Key Performance Indicators), and timely reporting are all very much on the minds of today's manufacturing and distribution company.
Does today's organization have the relevant insight to make better business decisions?
I found the following definition of "analytics" and think it is spot on since this is my belief and what I always tell my customers/prospects (especially when I am preaching on my soap box).
Analytics are important for your business to the extent that making good decisions is.
The practice of analytics is all about supporting decision making by providing the relevant facts that will allow you to make a better decision.
A better business decision is based on accurate and timely information.
The Need for Information
In my long career I have always been aware of the need for timely, effective and real information.
When I worked in various production and distribution firms, I used to conduct a meeting, every morning upon my arriving at the office.  The morning meeting was held  with the floor supervisors (they would have my first cup of coffee for me as I would arrive early) to identify the latest issues so we could act on them immediately, prior to getting bogged down in our regular daily routines.
Why did I do that?
Because I knew that their issues were going to be followed on by higher powers and I had better be on top of it and aware of reasons and solutions with assurances that this issue was solved for the future as well.
What I am saying here, in a roundabout way, is – if the issue is not important to the CEO and his team then it is not an immediate priority. It the issue will result in executive follow up then – it is important!
If one of your metrics are missed – daily shipments:
Do you know why?
Is it caused by internal or external issues?
Is the solution actionable asap or not?
Is there a cost for the solution?

If yes do, we know what the cost is?
Why is there a cost?
How will it affect pricing and margins?

And more…
You can see the need for timely and accurate information that is actionable, attainable and relevant.
Relevant Data
Most ERP systems today capture, store, and trend a range of information such as quality, production, shipping, financial, supply chain activity and much more.
With access to more timely and accurate information, the assumption is that manufacturers use that data to take the needed action to improve business processes.  The power is in linking KPIs and performance management.
But what is defined as "relevant" data? I see it as data that is:
closely connected or appropriate to what is being done or considered.
appropriate to the current time period, or circumstances.
In my previous operational positions, I did not have the tools for this type of information at my fingertips.
Software and hardware were not as advanced as it is today.
When it comes to ERP systems metrics, information is now immediate, and not only does it reflect what you did (past) but can actual be predictive and provide actionable, timely and relevant recommendations/insights.
This functionality is available with software solutions on the market today. You need to know what to ask for and demand proof of concept not just lip service.
Take a Deeper Dive
All told, it pays to take a deeper dive into metrics such as cost, time-to-market, product quality, and inventory optimization.
Be sure you know the steps to harness the power of analytics and data as part of your digital transformation.
---
Guest Post By: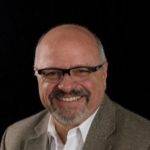 Dominic Telaro, VP Industry Solutions – IBIS, a Sonata Company
Dominic brings more than 35 years' experience in Manufacturing and Distribution from shop floor roles to implementing ERP, DRP and Supply Chain solutions.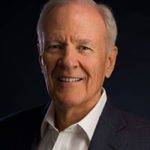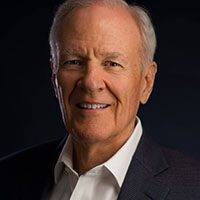 Jeff is the founder of Ultra Consultants, a well-known voice in the ERP consulting industry and an expert on ERP solutions for discrete and process manufacturers. Over the last 40-plus years, his companies have helped more than 2,000 organizations improve their business processes, select ERP software and implement advanced solutions.