Complex manufacturing organizations produce highly engineered products with longer product cycle times and multiple levels of subassemblies in their bills of material.
These organizations design, engineer and manufacture "discrete" products to order. This approach is distinct from "batch manufacturing."  With complex manufacturing, the company needs o track manufacturing history down to each serialized product unit. In contrast, batch production manufacturers track production per work center, day, batch or lot.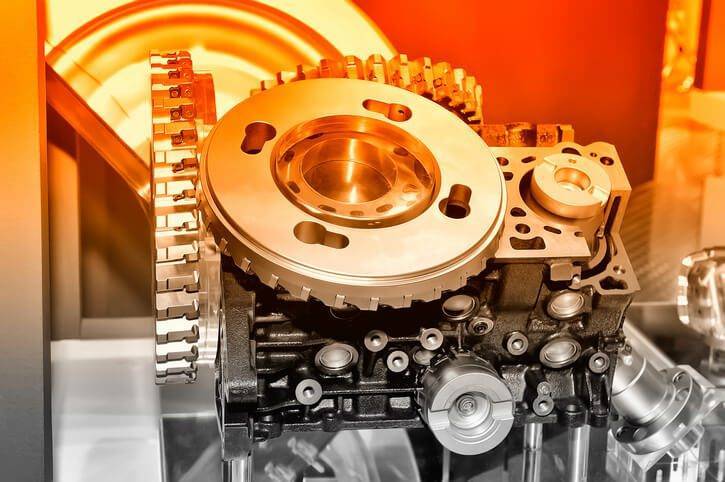 Some of the complex discrete manufacturers we have worked with serve vertical industries such as aerospace and defense, specialized industrial equipment, electronics, and other areas. They're challenged by complex configurations and systems. As an example, one piece of equipment can have from 500 to over 1,000,000 components and require 200 to 500 steps to assemble.
Complex equipment manufacturing companies tend to be low-volume businesses with a large product mix
Streamlining Complex Processes
Ultra's team of independent ERP consultants has seen that in complex manufacturing, it is necessary to manage complex diverse product configuration, long product life cycle, along with increased market pressure for shorter time to market for new products and stricter regulatory compliance oversight.
When considering complex manufacturing and enterprise technology, it's best to start with a look at the most pressing challenges.  That's a good way to approach setting ERP selection criteria.
In the video highlight above, Ultra's Director of the Center of Excellence Andrew Bolivar presents the issues impacting complex manufacturing and enterprise technology.
Learn More about Complex Manufacturing and Enterprise Technology
Forward-looking complex manufacturers are now evaluating how enterprise systems can be used to drive true business process transformation.
Contact Ultra to consider your strategies in the face of a complex manufacturing environment.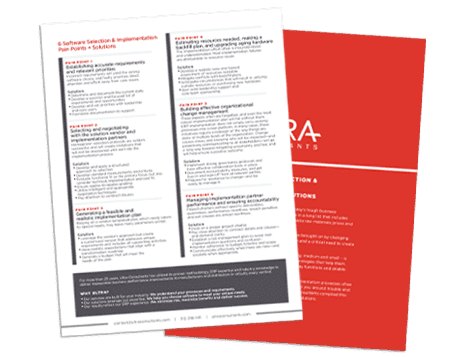 6 SOFTWARE SELECTION & IMPLEMENTATION PAIN POINTS + SOLUTIONS
Software selection and implementation processes often present challenges of their own. To steer you around trouble and help you drive success, Ultra's experts compiled a list of pain points and solutions to be aware of as you embark on this journey.
DOWNLOAD NOW