Ultra State of the Economy Update: The Year that Was
Ultra's ERP consultant team spent most of 2018 out in the field serving manufacturers and distributors.
This edition of Ultra's Economic Update report puts a special focus on the past year's U.S. Manufacturing and Distribution industry activity.
2018 Reveals Vulnerabilities
In the 10 years since the global financial crisis, regulatory frameworks have been enhanced and the banking system has become stronger, but new vulnerabilities have emerged, and the resilience of the global financial system has yet to be tested. Near-term risks to global financial stability have increased somewhat in the last few months but financial conditions still support growth in the near term. That said, risks could rise sharply should pressures in emerging market economies mount or if trade tensions escalate.
Meanwhile, medium-term risks remain elevated, as easy financial conditions contribute to a further buildup of financial vulnerabilities. Over the past six months, global financial conditions have marginally tightened and the divergence between advanced and emerging market economies has grown.
Worldwide Manufacturing
The global economic expansion continues, providing an opportunity to strengthen balance sheets and rebuild buffers, but growth appears to have peaked in some major economies. Yet financial conditions in advanced economies remain steady, particularly in the United States, with interest rates still low by historical standards, risk appetite robust, and asset valuations rising in major markets.
Overall, financial conditions have remained broadly stable in China, where authorities have eased monetary policy to offset external pressures and the impact of tighter financial regulations.
In contrast, financial conditions in most emerging market economies have tightened since mid-April, driven by higher external financing costs, rising idiosyncratic risks, and escalating trade tensions. Notwithstanding improved fundamentals over recent years, emerging market economies remain vulnerable to spillovers from monetary policy normalization in advanced economies and could face reduced capital inflows even under a relatively benign baseline scenario.
Since then, with rising U.S. interest rates and a stronger dollar, as well as the intensification of trade tensions, a number of emerging market economies have experienced a reversal in portfolio flows. But with buoyant global risk appetite, market pressures have to date been concentrated in countries with large external imbalances and weak policy frameworks.
With regards to the global manufacturing sector, conditions have remained lackluster in November. The J.P.Morgan Global Manufacturing PMI™ posted 52.0, unchanged from October's 23-month low as growth of output and new orders remained below their respective long-run averages. PMI readings signaled expansions across the consumer, investment and intermediate goods sectors.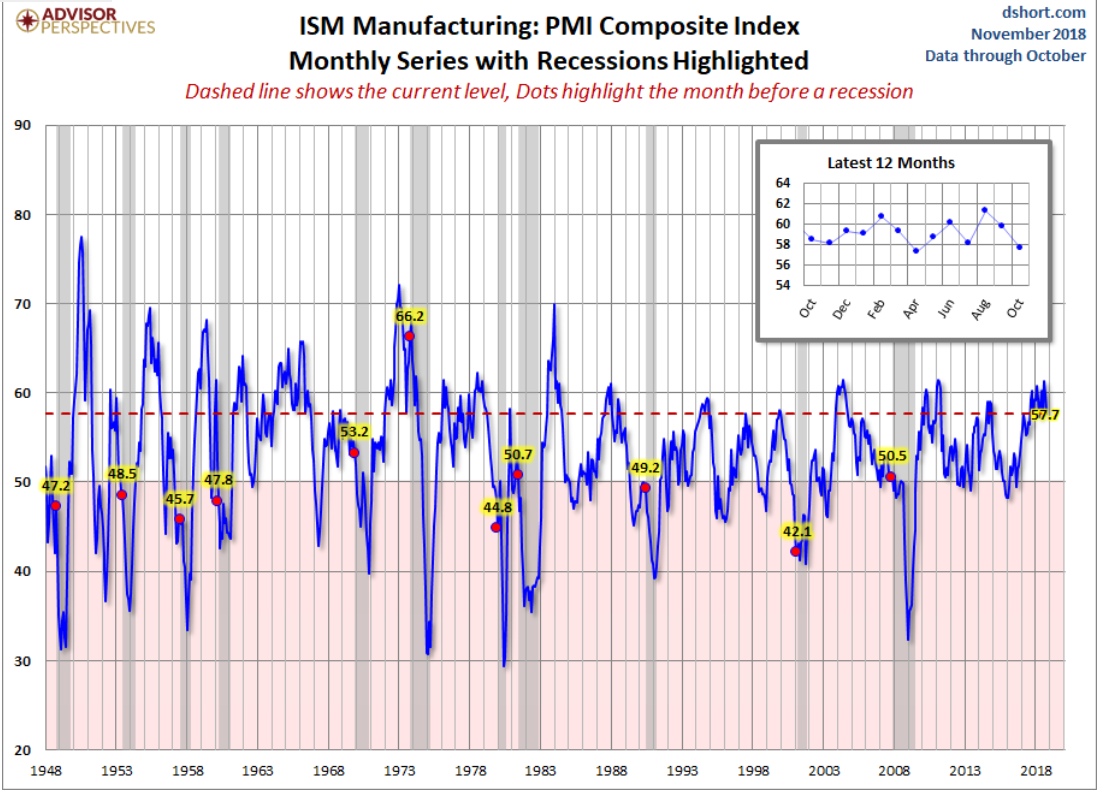 The sharpest growth was seen in the first and the weakest in the latter. All three sub-industries saw output and new orders rise. Among the largest nations covered by the survey, manufacturing business conditions improved in the USA, the eurozone, Japan, China, the UK, Brazil and India. Deteriorations were seen in South Korea, Italy, Taiwan, Mexico, Poland, Turkey, Thailand and Malaysia. Production growth ticked higher in November, but remained among the weakest seen over the past two-and-a-half years.
Efforts to raise output were constrained by the relatively muted trend in new business. New orders rose at a pace unchanged from October's 25-month low, with international trade flows the main drag.
The level of incoming new export business fell for the third straight month in November. Developed nations registered (on average) a marginal increase, as gains in the USA and Japan offset reductions in the euro area and the UK. Emerging markets saw a reduction for the eighth straight month, mainly due to ongoing declines in China.
Global manufacturing employment rose for the twenty-seventh consecutive month in November.
However, the rate of job creation was weaker than in October and a tick below the average for the current sequence of increase. Growth in staffing levels was seen in almost all of the nations covered by the survey, the main exceptions being losses in China, France and South Korea. Inflationary pressures eased in November. Input costs increased at the slowest pace since August 2017, while output charge inflation eased to a 16-month low.
Mixed News in North America
The National Association of Manufacturers released their final Outlook Survey for the year, and outlook seems positive. Manufacturers continued to report strong growth in activity, with the sector remaining one of the brightest spots in the economy. In the latest Manufacturers' Outlook Survey from the National Association of Manufacturers (NAM), 88.7 percent of respondents felt either somewhat or very positive about their own company's outlook, down from 92.5 percent in the third quarter (Figure 1).
While that represents the second straight easing in confidence from the all-time high reading in the second quarter (95.1 percent), the four-quarter annual average, which reaches back to when congressional passage of tax reform appeared increasingly likely, shows that on average this year, 92.4 percent of manufacturers surveyed reported a positive outlook for their companies (surpassing the 2017 average of 91.8 percent).
Manufacturers' optimism for 2018 reached the highest level on record in the 20-year history of the survey.
Manufacturing optimism reached record-breaking levels this past year.
Labor Shortages
That said, manufacturers continue to report challenges with finding talent, especially with the unemployment rate at 50-year lows and a labor market with more job openings than people looking for work.
According to the latest government data, there are now 522,000 open manufacturing jobs in the United States (an all-time high), and a recent report from The Manufacturing Institute—the NAM's social-impact arm—and Deloitte projects that 2.4 million manufacturing jobs will go unfilled over the next decade.
Accordingly, the survey found that—at 68.2 percent—the inability to attract and retain workers remained respondents' top concern for the fifth straight survey (Figure 3). More than three in four (77 percent) of those firms said they had unfilled positions at their company that they were struggling to fill, and more than one in four (28.8 percent) manufacturers said they were unable to take on new business and have lost revenue opportunities because of workforce constraints.
Industrial production rose 0.6 percent in November after moving down 0.2 percent in October; the index for October was previously reported to have edged up 0.1 percent. In November, manufacturing production was unchanged, the output of mining increased 1.7 percent, and the index for utilities gained 3.3 percent. At 109.4 percent of its 2012 average, total industrial production was 3.9 percent higher in November than it was a year earlier. Capacity utilization for the industrial sector rose 0.4 percentage point in November to 78.5 percent, a rate that is 1.3 percentage points below its long-run (1972–2017) average.
The major market groups posted mixed results in November. The index for consumer goods edged up, as a rise of nearly 2 percent for consumer energy products was mostly offset by a loss of 1/2 percent for non-energy nondurables. The index for business equipment moved down about 1/4 percent, and the index for defense and space equipment was unchanged. Among nonindustrial supplies, the output of construction supplies declined nearly 1/4 percent in November, while the index for business supplies rose 1/2 percent. The output of industrial materials moved up more than 1 percent, with gains in durables, in nondurables, and in energy materials.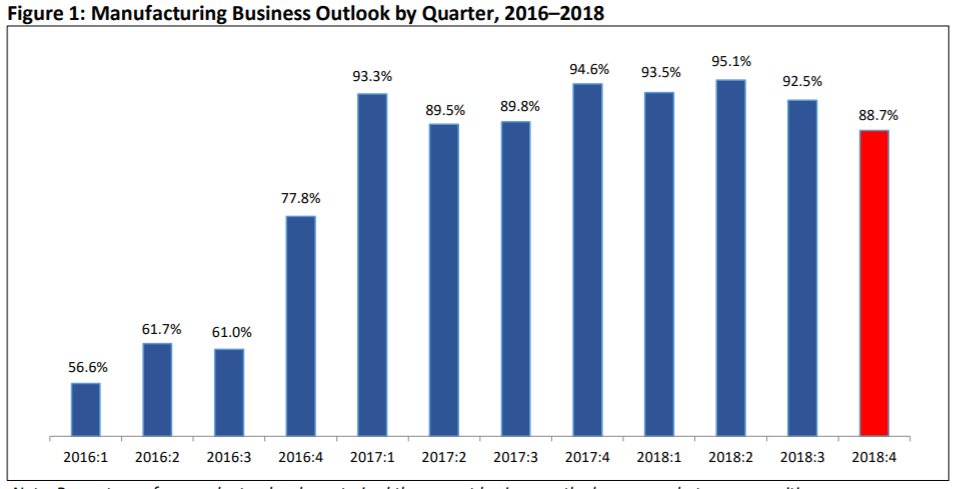 Manufacturing output was unchanged in November, as an increase of 0.2 percent for durable manufacturing was offset by decreases of 0.2 percent and 0.9 percent for nondurable manufacturing and other manufacturing (publishing and logging), respectively.
Within durable manufacturing, primary metals posted a gain of nearly 2 1/2 percent; no other major industry group recorded a gain of more than 1/2 percent and several recorded losses. Among nondurables, most major categories posted declines. Mining output advanced 1.7 percent in November, with gains in oil and gas extraction, coal mining, and support activities for mining; the index for mining was 13.2 percent above its level of a year earlier. The output of utilities rose 3.3 percent in November, with increases for both electric and gas utilities; natural gas distribution rose sharply in both October and November, as unseasonably cold weather supported demand for heating. Capacity utilization for manufacturing edged down in November to 75.7 percent, about 2 1/2 percentage points below its long-run average, as a slight rise for durables was outweighed by declines for nondurables and other manufacturing (publishing and logging). The utilization rate for mining increased to 94.1 percent and remained well above its long-run average of 87.0 percent. The operating rate for utilities moved up to 79.4 percent, a rate that is about 6 percentage points below its long-run average.
Ultra Perspective
2018 was not the best year for the world economy at a glance.
Predictions had started off strong but as the year progressed, medium term and even long term risks began to elevate. Global financial conditions have marginally tightened and the divergence between advanced and emerging market economies has grown.
Where manufacturing is concerned, business conditions improved in the USA, the eurozone, Japan, China, the UK, Brazil and India while deteriorations were seen in South Korea, Italy, Taiwan, Mexico, Poland, Turkey, Thailand and Malaysia. And even though there was some uptick in average activity in the last month, we are still experiencing one of the lowest periods in over two years.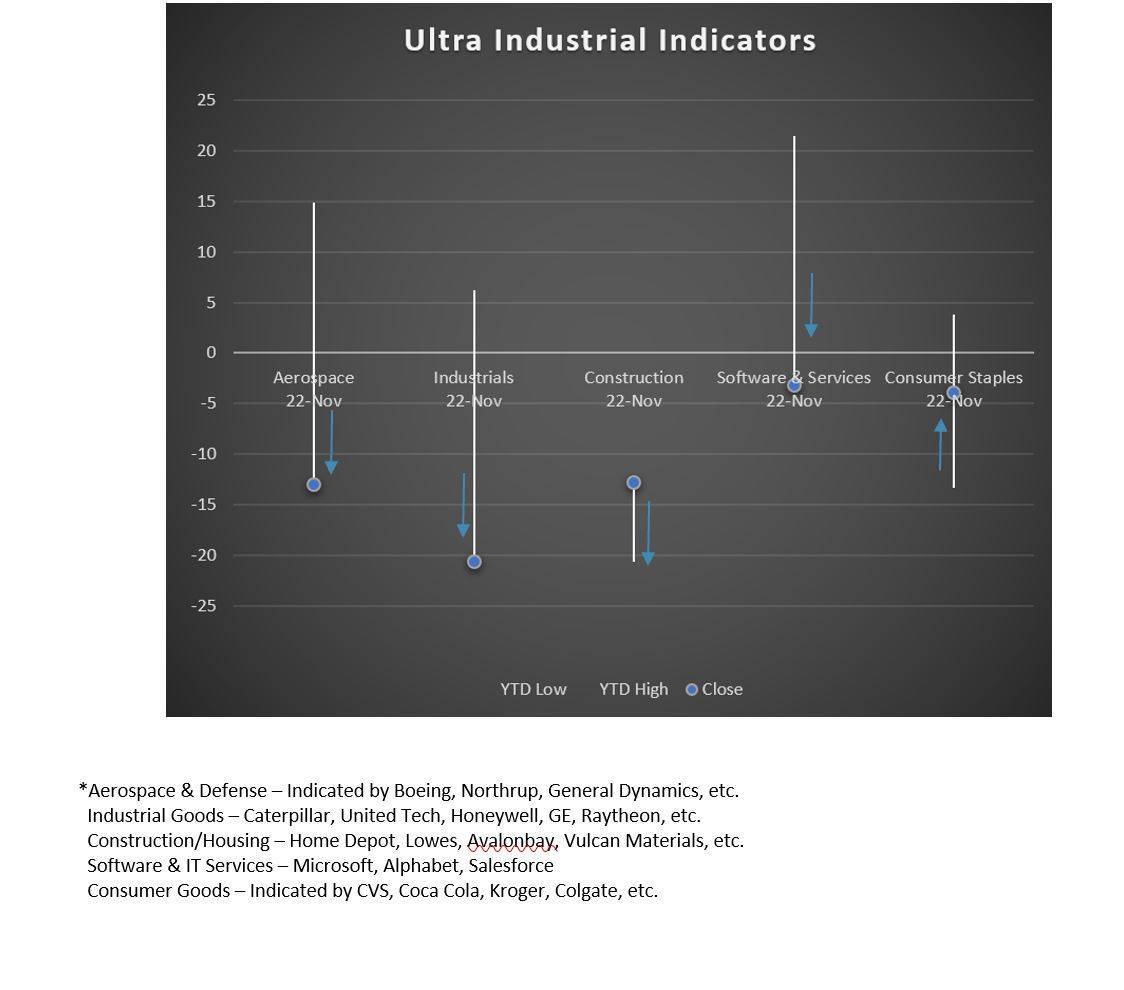 The U.S. Economy continues to be a small bright spot.
Despite a high level of risk and uncertain trade relationships, the U.S. manufacturing sector continues to exhibit regular growth and an overwhelming percentage of manufacturing companies feel positively about their own future.
The US mid-term elections of 2018 presented more conflict which may lead to more of a standstill regarding different trade policies, but this may provide some semblance of stability since progress in any direction would be slow going at a federal level.
A Multitude of Issues
As an independent ERP consultant team, we can say 2018 was filled with a multitude of issues.
Whether natural disasters, trade policy indecision, or financial instability, we were never quite able to wrap our arms around what was going on.
The U.S. did manage to maintain spectacular levels of progress despite this uncertainty, but the world as a whole has only experienced more and more variability as the year progressed.
Not only do the politics of relationships need to be sorted out, but revisiting financial risks in the long term, and even focusing on smaller issues such as firm's ability to attract and retain talent could be welcome progressions to an even better 2019.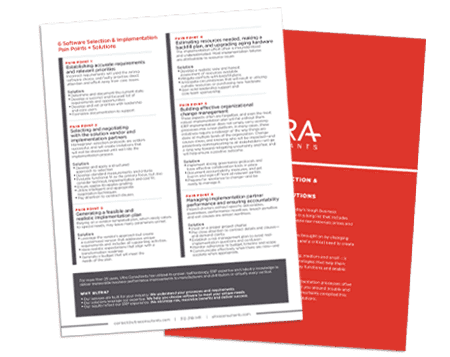 6 SOFTWARE SELECTION & IMPLEMENTATION PAIN POINTS + SOLUTIONS
Software selection and implementation processes often present challenges of their own. To steer you around trouble and help you drive success, Ultra's experts compiled a list of pain points and solutions to be aware of as you embark on this journey.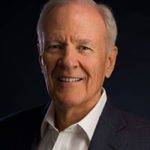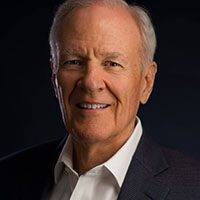 Jeff is the founder of Ultra Consultants, a well-known voice in the ERP consulting industry and an expert on ERP solutions for discrete and process manufacturers. Over the last 40-plus years, his companies have helped more than 2,000 organizations improve their business processes, select ERP software and implement advanced solutions.