Ultra State of the Economy Update: Has the Pace Peaked?
Today's manufacturing and distribution companies must keep abreast of both local and global economic activities.
Here's Ultra's monthly wrap up of recent economic data and events that have major sway over the economy, with a special focus on the U.S. Manufacturing and Distribution.
Has the Pace Peaked?
As the global cyclical upswing approaches its two‑year mark, the pace of expansion in some economies appears to have peaked and growth has become less synchronized across countries.
Among advanced economies, growth divergences between the United States on one side, and Europe and Japan on the other are widening.
Growth is also becoming more uneven among emerging market and developing economies, reflecting the combined influences of rising oil prices, higher yields in the United States, sentiment shifts following escalating trade tensions, and domestic political and policy uncertainty.
While financial conditions remain generally benign, these factors have resulted in capital inflow reductions, higher financing costs, and exchange rate pressures, acuter in countries with weaker fundamentals or higher political risks.
High-frequency data present a mixed picture of near-term global activity. Retail sales volumes appear to have picked up in the second quarter, and survey data of purchasing managers for the service sector remain generally strong.
Industrial production, however, appears to have softened, and survey data of purchasing managers in manufacturing indicate a weakening of new export orders.
Global Activity
While the baseline forecast for global growth is roughly unchanged, the balance of risks has shifted to the downside in the near term and, as in the April 2018 WEO, remains skewed to the downside in the medium term.
The possibility for a more buoyant growth than forecast has faded somewhat considering the weak outturns in the first quarter in several large economies, the moderation in high-frequency economic indicators, and tighter financial conditions in some vulnerable economies. Downside risks, on the other hand, have become more salient, most notably the possibilities of escalating and sustained trade actions, and of tighter global financial conditions.
While the baseline forecast for the global economy points to continued, if less even expansion in 2018–19, the potential for disappointments has increased. Against this backdrop, there is an even greater urgency to advance policies and reforms that extend the current expansion and strengthen resilience to reduce the possibility of a disruptive unwinding. Moreover, medium-term per capita growth projections remain below past averages in many economies.
Without comprehensive measures to raise potential output and ensure the benefits are shared by all, disenchantment with existing economic arrangements could well fuel further support for growth-detracting inward-looking policies. Multilateral cooperation within an open, rule-based trade system has a vital role to play in preserving the global expansion and strengthening medium-term prospects. Given the diversity of cyclical positions, structural constraints, and available policy space, policy priorities differ across countries.
Manufacturing Activity

The upturn in the global manufacturing sector lost further momentum in June, as output and new order growth slowed and the rate of increase in new export business slipped closer to stagnation. Concerns about international trade were also a factor underlying a drop-off in business optimism to a 19- month low.
The J.P.Morgan Global Manufacturing PMI™ – a composite index1 produced by J.P.Morgan and IHS Markit in association with ISM and IFPSM – fell to an 11-month low of 53.0 in June, down from 53.1 in May. The rate of expansion was steepest in the investment goods sector, followed by consumer goods, despite both industries seeing growth slow. The pace improvement accelerated in the intermediate goods category but remained below the global average.
Of the nations covered by the survey, six reported deteriorations on overall operating performance in June. These were Brazil, Denmark, Malaysia, Russia, South Korea, and Turkey. Rates of expansion remained above the global average in the US and the euro area, despite easing over the month. Growth ticked higher in Japan but eased in China.
Developed markets saw (on average) a modest increase in new export business, whereas emerging nations registered a decline for the third straight month.
Global manufacturing employment increased for the twenty-second successive month in June. The rate of jobs growth also improved for the first time in the year-so-far. Staffing levels were increased in the majority of the nations covered, the exceptions being Brazil, China, the Philippines, Russia, South Korea, Thailand and Turkey.
Price pressures increased again in June, with both input costs and output charges rising at faster rates. Purchase price inflation was the joint-highest in the past seven years, while the increase in charges was the steepest since May 2011. For both measures, rates of inflation remained (on average) sharper in developed nations compared to emerging markets.
The US Manufacturing Scene
The US imposed tariffs on $16bn in imports from China on Thursday, triggering reciprocal levies from Beijing and casting a shadow over meetings in Washington designed to appeal to Wall Street's hunger for greater investment access.
The latest round of tariffs was announced several weeks ago and adhered to a strict schedule for implementation that the US Trade Representative's office followed to the letter. China said it would contest the round at the World Trade Organization.
U.S. steel prices are already almost 50 percent higher than those in Europe or China, and aluminum prices have been extremely volatile, the chamber added. The new tariffs "would add substantially to these challenges," the group said.
US Vertical Markets
The Alliance of Automobile Manufacturers, the trade association for 12 producers in the U.S. including General Motors Co., Ford Motor Co., Volkswagen AG and Daimler AG, said expanding the tariffs will lead to higher prices for U.S.-produced materials that will be passed on to consumers. The Alliance urged a "careful re-evaluation of these tariffs so they address legitimate concerns" without harming users of the metals.
Auto-parts makers were already facing trade challenges and uncertainties on several fronts, including NAFTA re-negotiations, previous tariffs on Chinese imports and possible duties on imported vehicles and parts, said Ann Wilson, senior vice president of government affairs for the Motor & Equipment Manufacturers Association, which represents vehicle suppliers. The industry depends on regulatory and market stability, she said.
The American Iron and Steel Institute praised the move and said it supports the administration's policy that any country granted an exemption from tariffs must be subject to a quota. "We thank the president for his actions to ensure a strong American steel sector that is fundamental to our national and economic security," Thomas J. Gibson, the group's president and chief executive, said in a statement.
"Today's action does little to address the China challenge while potentially alienating allies and disrupting supply chains that more than 97 percent of U.S. aluminum industry jobs rely upon," Brock said in a statement. "During a time of record demand for aluminum in the United States, it is critical that aluminum producers across the value chain have a steady and reliable source of supply."
Can-makers rely on metal imports because there is not enough domestic supply to support demand, according to the Can Manufacturers Institute, a trade organization. Members of the organization have applied for exclusions from the tariffs and are still waiting to hear back, Robert Budway, the institute's president, said in a statement.
Mixed News in North America:
In the United States, near-term momentum in the economy is expected to strengthen temporarily in line with the April WEO forecast, with growth projected at 2.9 percent in 2018 and 2.7 percent in 2019.
Substantial fiscal stimulus together with already-robust private final demand will lift output further above potential and lower the unemployment rate below levels last registered 50 years ago, creating additional inflationary pressures. Imports are set to pick up with stronger domestic demand, increasing the US current account deficit and widening excess global imbalances.
Macroeconomic policy is rebalancing with fiscal policy set to loosen substantially over the next two years. Tax reform and increases in spending will see the general government deficit rise by around 2 percentage points of GDP during the projection, pushing up government debt levels.
While the tax reforms have an effect immediately, the spending increases have not been translated into appropriations and there is likely to be some slippage from 2018 appropriations into the 2019 fiscal year. Ensuring long-term fiscal sustainability is a concern and efforts to restrain spending growth and raise revenue from more growth-friendly sources will be important in this regard.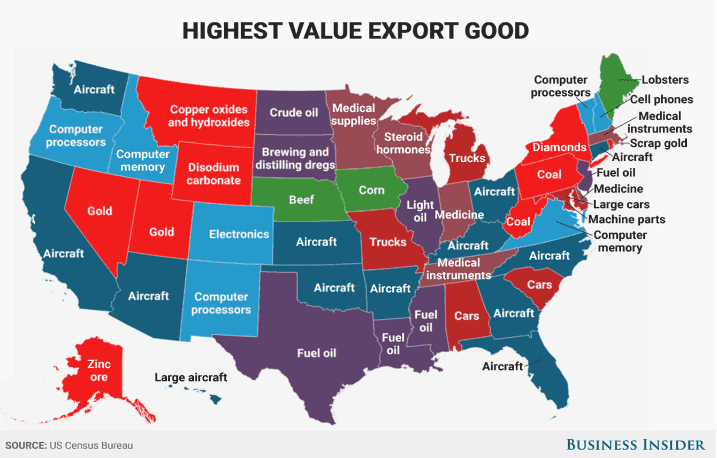 Monetary policy is gradually becoming less accommodative. Although price inflation has continued to run below target, inflation is set to rise to modestly above target over the course of the projection. With the substantial projected fiscal easing, the Federal Reserve is projected to raise interest rates to 3.25% by the end of 2019.
Determining the path of interest rates is complicated by the uncertainty about the future fiscal stance. If higher spending ceilings are not adopted for 2020, the fiscal impulse would become contractionary and policy tightening may pause until there is greater clarity.
After a sustained period of monetary policy accommodation, a number of financial risks have emerged, notably in the non-financial corporate sector, where leverage is high by historical standards.
The Latest Demand Data
According to the Manufacturer's Outlook Survey, international demand remains strong on improved global growth. Respondents expect export sales to rise by 1.5 percent over the next 12 months, up from 1.2 percent in March. This was the fastest rate of expected growth since the second quarter of 2014.
Nearly 43 percent of those taking the survey predict export sales increasing over the next year, with 52.8 percent seeing exports being unchanged and 4.5 percent noting possible declines. As we have seen in prior surveys, those companies that are more optimistic about exports tend to be the most upbeat in their overall company outlook.

Along those lines, for those predicting increased exports over the next 12 months, a whopping 99.6 percent were positive in their outlook in this survey. That figure was 93.2 percent positive for those predicting no change in export sales over the next year, but it fell to 76.0 percent for those individuals saying that they anticipate reduced exports.
Firm size also mattered on trade. Large firms were the most optimistic about export expectations, predicting 1.9 percent growth over the next 12 months. Small and medium-sized manufacturers predict 1.3 percent growth in exports.
Raw data shows the true picture as of second quarter. June exports were $213.8 billion, $1.5 billion less than May exports. June imports were $260.2 billion, $1.6 billion more than May imports. The June increase in the goods and services deficit reflected an increase in the goods deficit of $3.1 billion to $68.8 billion and a decrease in the services surplus of less than $0.1 billion to $22.5 billion.
Year-to-date, the goods and services deficit increased $19.6 billion, or 7.2 percent, from the same period in 2017. Exports increased $103.6 billion or 9.0 percent. Imports increased $123.2 billion or 8.6 percent.
Manufacturing Technology Activity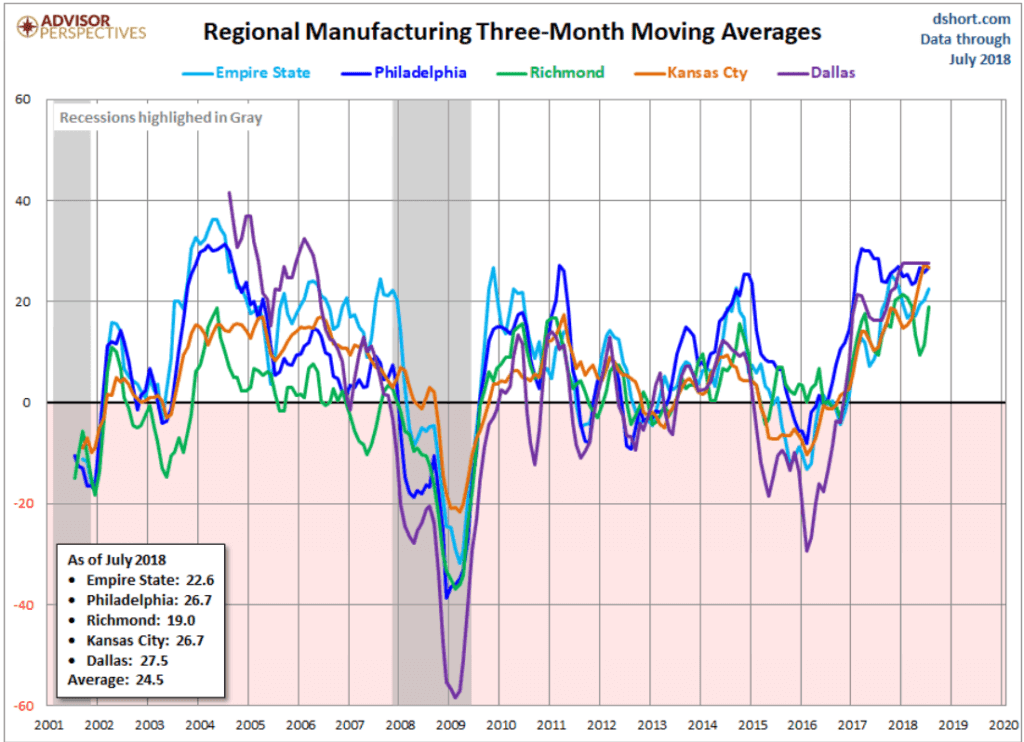 U.S. manufacturing technology orders continued to rise in March, increasing 42% over February 2018 and 23% over March 2017, once again demonstrating strong, sustained growth in the sector, according to the U.S.
Manufacturing Technology Orders report from AMT-The Association for Manufacturing Technology. Overall, orders totaled $509 million in March, bringing the year-to-date total orders to $1.2 billion.
"The strong growth in the US manufacturing technology market echoes similar growth in both European and Asian MT markets, leading to increased pressure on the supply chain and longer lead times for new machine builds. Our members have been getting more orders than they can fill, and customers are turning to used equipment to fulfill their needs," says Doug Woods, president of AMT. "While this signal strong activity in the manufacturing industry, the potential impact for tariffs to impede market growth is adding an element of uncertainty and concern."
Ultra Perspective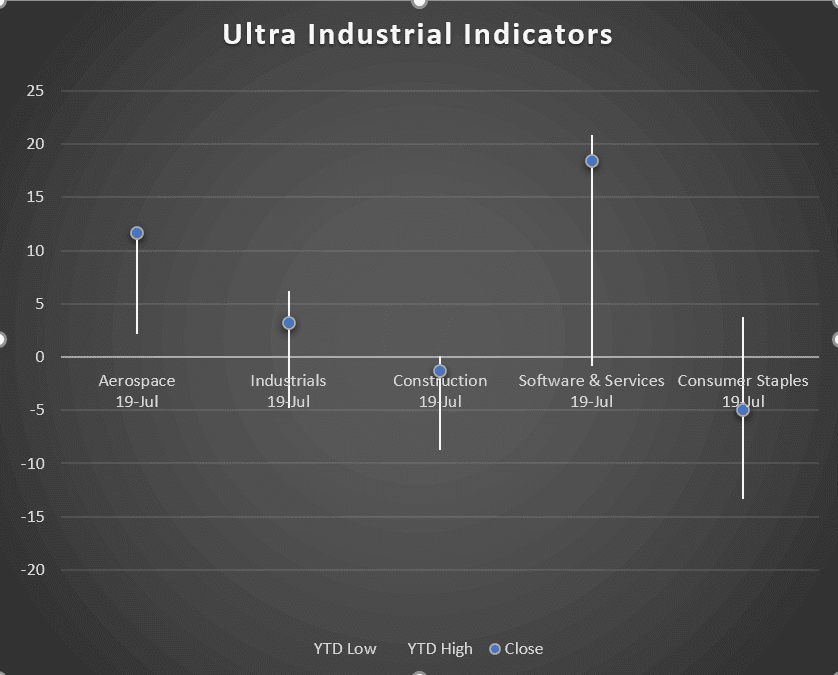 Although global growth is still projected to be positive, stability has not increased in the past month and we may be in for a tumultuous path towards that growth.
For example, world manufacturing production rose at the slowest pace since July last year, as growth of new order inflows eased to 19-month low. This was partly the result of subdued international trade flows, as new export orders rose only slightly and to the weakest extent during the current 23-month sequence of expansion.
Even though developed markets were able to maintain modest inclines in production, emerging markets continued a three-month decline.
In the states, manufacturing is set to rise. International demand is growing albeit not as quickly as in prior months of the year. Although many say the trade tariffs have had positive effects on certain U.S. manufacturing industries, overall growth is still modest at best.
Of course, steadier growth is expected as trade policy is negotiated and finalized adding more stability to markets and investor expectations.
All in all, although the U.S. is experiencing one of the largest expansions on record, it has still been relatively weak in comparison with the past.
It seems 2018 is still holding on for the time being. Growth projections are still steady, mostly with developed economies such as the U.S. experiencing growing markets.
However, global monetary and trade policy still leave those projections at risk, as well as leaving emerging markets in the dust. Relationships between nations are still strained, and we can't count on any of these growth indicators until more stable trade policies are reached.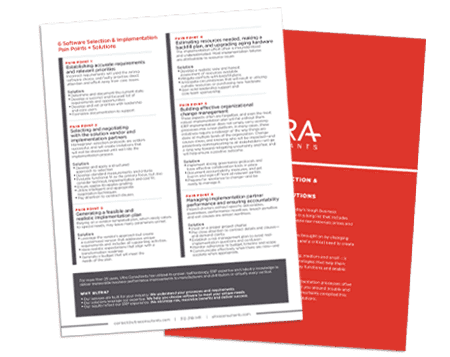 6 SOFTWARE SELECTION & IMPLEMENTATION PAIN POINTS + SOLUTIONS
Software selection and implementation processes often present challenges of their own. To steer you around trouble and help you drive success, Ultra's experts compiled a list of pain points and solutions to be aware of as you embark on this journey.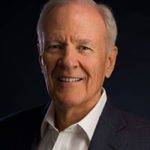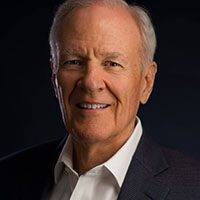 Jeff is the founder of Ultra Consultants, a well-known voice in the ERP consulting industry and an expert on ERP solutions for discrete and process manufacturers. Over the last 40-plus years, his companies have helped more than 2,000 organizations improve their business processes, select ERP software and implement advanced solutions.