BUSINESS PROCESS IMPROVEMENT
Manufacturing and Distribution Organizations Poised for Success with New Additions to Ultra's ERP Consulting Team
Since Ultra Consultants was founded in 1994, project teams from hundreds of manufacturing and distribution organizations have realized value from our ERP consulting team.  Each team member offers manufacturers and distributors decades of experience in enterprise software systems and best practices.
Ultra's focus is to retain the industry's leading consulting experts with a proven track record of driving business process improvement to achieve the successful implementation of enterprise software systems.
We recently welcomed two new additions to Ultra's independent ERP consultant team.
Paul Denmark and Justin Goldston, Ultra's Senior Consultants, are manufacturing technology leaders who both offer extensive business analysis and project management experience in multiple industries.
Each is a proven ERP consulting who has guided many successful ERP projects. Manufacturing and distribution organizations can have confidence in their expert knowledge of ERP technology and ERP selection services.
About Paul Denmark:  Paul is an experienced enterprise technology professional with specific expertise in medical device, aerospace and defense, oil and gas, and consumer electronics, as well as pressure sensitive adhesive industries.
He has extensive experience offering "end-to-end" supply chain reengineering with cross-functional integration among Supply Chain Planning, Purchasing, Distribution, IT Engineering, Manufacturing and Finance.
Paul draws on his tenure as an ERP transformation leader for several major and mid-sized multi-plant companies, delivering results-oriented supply chain management and strategic initiatives.
Paul holds a Masters of Science and a Masters in Business Administration in Computer Integrated Manufacturing Management from the Rochester Institute of Technology. He has a Bachelor of Science in Industrial Engineering from Pennsylvania State University.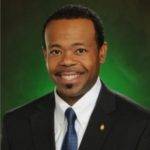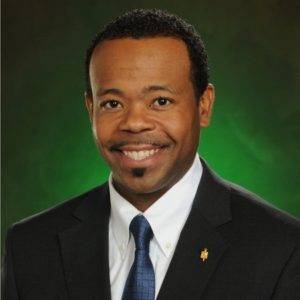 About Justin Goldston: Justin is an accomplished manufacturing operations professional. He has held leadership roles at ERP vendors, while also adding his expertise in Project Management, Supply Chain Management, Lean Six Sigma and ERP at several manufacturing organizations.
Justin is currently pursuing a PhD in Management, Leadership and Organizational Change; holds a Master of Professional Studies in Supply Chain Management, from Pennsylvania State University; and a Bachelor's of Science in Supply Chain Management from North Carolina Agricultural and Technical State University.
Justin has taught Supply Chain Management, Project Management and Operations Management as an Associate Professor at the undergraduate and Executive MBA levels, and has guest lectured at Morgan State University and Rutgers University.  Justin also is a Professional Scrum Master; a Lean Six Sigma Green Belt; and a Certified Supply Chain Professional. He has a Transportation and Logistics and Supply Chain Management from Pennsylvania State University. In addition, Justin will be releasing a book on Critical Success Factors in ERP Implementations for Small and Medium Manufacturers in early 2019.
Learn More about Ultra's ERP Consulting Team
Both Paul and Justin have led multiple projects to obtain business performance improvement.
Proven, experienced ERP consulting team members make all the difference in an effective selection and implementation project. With Ultra in your corner, your journey is one of continuous improvement.
Contact Ultra to see how Paul, Justin and the entire team are uniquely positioned to drive business performance improvement at your organization.