What's key to consider when it comes to ERP for Make to Order manufacturers?
With pressure to adapt to rapidly changing markets and improve financial results, many manufacturing companies operate using Make-to-Order processes in their operation, often referred to as demand-driven processes.

The Manufacturer's Guide to Business Process Improvement
This eBook shares enterprise technology educational resources specifically developed for the manufacturing and distribution sector.
DOWNLOAD NOW
It's important that technology solutions address operations – including:
Supporting a proliferation of SKUs with relatively few of the same core components.
Managing frequent, ad-hoc changes to your stock products' Bills of Materials to accommodate customer's special requests.
Managing supplier lead times within the time frame of customer demand.
As business improvement consultants, Ultra has worked on hundreds of engagements helping enterprise teams refine and transform their business processes to respond to market forces and achieve ROI.
Often, we are asked about ERP for Make to Order Manufacturers and business process improvement strategies for enterprises on this path.
Improving Make-to-Order Processes
Optimizing Make-to-Order operations entails a re-defining of the relationship between customer demand and manufacturing scheduling.
In short, demand-driven manufacturing brings the customer closer and requires tighter synchronization between shop floor scheduling and demand as it flexes and flows.
Although, in general, operating costs in a Make-to-Order environment are lower, the journey of transformation requires careful and fundamental shifts in strategies, which, if not executed with precision, can result in many missed benefits for both the customer and the manufacturer.
We want to consider two primary focus areas when evaluating and implementing a solid demand-driven operation.
Customer connection
Shop floor and execution systems
1-Customer Connection
The good news for companies that are considering the expansion of their Make to Order capabilities is that there are many tools available that simplify the transition to demand driven manufacturing and help support better collaboration with customers.
Configuring, Pricing and Quoting
One capability to consider is a CPQ tool that enables on-line collaboration with customers for real-time Configuring, Pricing and Quoting.
As you refine your ERP methodology, consider that many of these tools are available as either an integrated module of modern ERP for MTO companies or as standalone Cloud offerings that transfer data back and forth to a separate ERP.
This tool can also be delivered to a customer via a self-service portal which simplifies the collaboration between your company and the customer and empowers them to control their own destiny when ordering products. A good configuration tool results in many benefits.
Engineering design is built into the rules engine, thus avoiding compatibility issues with chosen features and/or options.
The need for changes to multiple BOMs is virtually eliminated as the configurator enables changes to be made in one central rules table; the changes are then implemented across all the possible variations.
Pricing is also based on the configuration rules so chosen features and options are automatically included or excluded for accurate pricing.
The configuration tool also creates the appropriate routing instructions and many also generate drawings that follow the order to the shop floor.
Functionality Available from ERP for Make to Order Manufacturers
Many systems of ERP for Make to Order manufacturers also support Available to Promise, more advanced Capable to Promise, and or Profitable to Promise functionality, which offers more accurate promising of delivery dates and prioritizes and optimizes inventory allocation.
This delivers a much higher level of customer satisfaction than a traditional first-come-first-served allocation approach.
As enterprises review business processes in an ERP software selection project and develop an ERP implementation plan, they will see how both of these tools drive an exception-based supply chain management process that can help reduce inventory while delivering superior service levels.
Through the optimization capability, the more profitable and demand sensitive customers receive a higher priority allocation of stock and therefore their service level often meets or exceeds their expectations.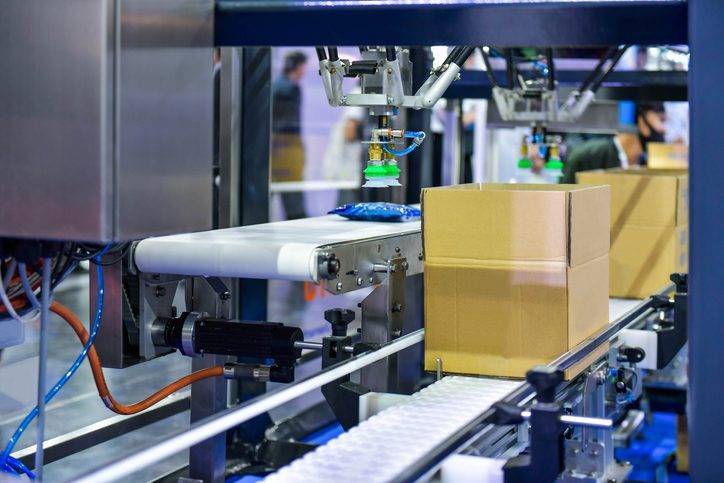 2-Shop Floor and Execution Systems
The second focus area that we'll consider is shop floor and execution systems.
Because decision time frames are condensed in a Make-to-Order process, more dynamic scheduling and optimization is needed to maintain good communication with the customer and during the various stages of operations throughout production.
Features from ERP for Make to Order manufacturers help optimize the shop floor execution:
A real-time constraint-based planning and scheduling system that models production scenarios for best fit against current demand, offering algorithmic solutions to balance or resolve conflicting demand or delivery schedules. These types of solutions run in a memory resident environment either as an extension to an existing ERP for MTO companies or as an integrated part of the platform.
A tightly integrated Manufacturing Execution System (MES) that enables visibility and exception based processing throughout the work centers and production operations as they process through the facility.
Key Benefits of Plant Floor Systems
Inventory reduction through more strategic supply decisions
Quality improvement through reduced waste and rework
Higher revenues from increased market share
Increased adaptability to demand changes
Reduced overhead
Improved utilization of resources and materials
ERP for Make to Order Manufacturers – First Steps Matter
Before these technology tools can be implemented, there are some preparatory considerations that are required to ensure a solid foundation in making an effective transition from Make-to-Stock to Make-to-Order:
Build to order process definition
Collaborative design/configuration
Supply chain visibility
Quality management (throughout the process)
As-built product history
Serial number/lot number tracking
When considering ERP for Make to Order, manufacturers move through several suggested stages:
Stage One: Business processes must change. A thorough understanding of current processes is vital to building an understanding of the transformational gaps that need to be bridged before proceeding to an MTO future state.
Stage Two: Education on best practices in key concepts of MTO drives progress. For example:

How to develop an agile product design process to meet demand changes and market drivers.
How to shorten production planning horizons.
How to make logistical operations more strategic as accurate promised dates become more critical.

Stage Three: A strategic road-map for transformation must be developed. A thorough plan that manages change and risk should be agreed upon by the executive team and project leaders.
Stage Four: Current and future information systems capability should be evaluated.

Will the current system support the change from MTS to MTO?
What changes need to be made to technology to support the goal?

Stage Five: Implement the changes supported by technology. Ensure that the information system meets the future state requirements now and into the future.
ERP for Make to Order Manufacturers – Next Steps
Ultra's team of independent ERP consultants has guided hundreds of manufacturers through their business transformation journeys.
ERP for Make to Order manufacturers requires a strategic review of business processes, a thorough understanding of what's involved, and knowledge of best practices and related technology.
Contact the Ultra team to identify the appropriate ERP for Make to Order manufacturers as well as information on selection, implementation and business transformation services.