Stay in the Know: Ultra's Round-Up of ERP Systems News
Heard any good ERP systems news lately?
An important mission of Ultra's ERP consultant team is to guide manufacturing and distribution companies heading into an active ERP project.
Project teams have told us that it's advantageous to receive enterprise systems education from an independent, vendor-agnostic resource.
A company's objective is to eliminate the problems they encounter with outdated business process systems. To that end, it's the mission of the Ultra ERP consultant team to offer independent guidance to our clients, so they can overcome common challenges
For those manufacturers experiencing these challenges, everything is harder, takes longer and costs more than it should.
That's why smart manufacturers look for insight and education into how today's modern solutions can address their challenges. So it pays to keep up with ERP systems news.
An ERP project should be a platform for business process transformation, helping organizations achieve key business outcomes such as improved customer service, reduced lead time, improved quality, reduced asset turns, higher productivity and improved, more timely decision making.
ERP Systems News Round Up
As part of Ultra's focus to provide timely insight, guidance and enterprise systems education, industry publications often seek out our perspectives on enterprise software evaluation and implementation.
Noted here are a few of our insights, recently published in manufacturing.net, Industry Week, and Manufacturing Talk Radio.

Manufacturing.net In an article about driving process improvement, Ultra's Founder and CEO Jeff Carr takes a macro-view of the changes going on in the manufacturing sector. Jeff notes that technology has been the primary reason for manufacturers' ability to produce more output with fewer workers. He walks readers through the process to be strategic in technology selection and implementation. This article provides an interesting perspective as related to ERP systems news.
Industry Week The topic of digital transformation is on the minds of today's enterprise. Whether a manufacturing or distribution company, the focus on digital transformation is applying technology to improve and streamline operations. Ultra's Jeff Carr was asked by Industry Week to give an overview of this approach.
As Jeff notes in the article, it's tempting for a manufacturer set up demos of available ERP solutions before determining the scope of the ERP project. A more prudent, efficient and ultimately less costly approach is to leverage proven methodologies to drive the business process transformation. This requires identifying key business functions that will be impacted by the new system.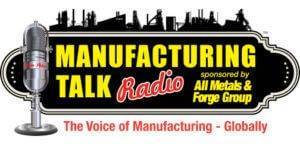 Manufacturing Talk Radio  An independent ERP consultant brings a unique perspective to manufacturers. The hosts of Manufacturing Talk Radio sat down with Ultra's Jeff Carr, along with Andrew Bolivar, Senior Consultant, to discuss the right fit when it comes to ERP. It was a good conversation about which systems meet the needs of smaller organizations. As was shared during the interview, manufacturing and distribution organizations must put in place sound methodologies and practices when selection enterprise systems for their organizations.
Need More ERP Systems News?
From ERP selection to go live, we well know that an ERP project is one of the most critical, strategic and resource-intensive initiatives a company will face.
That's why our team of independent ERP consultants is passionate about providing independent enterprise systems education, to help guide project teams to a successful outcome.
Whether it's technology evaluation/selection, implementation management, organization change management, business intelligence, or other ERP services, companies benefit from the independent insight and proven methodology that optimizes team efficiency and reduces time to benefit.
To learn more, see additional ERP news articles featuring insight from Ultra Consultants.
7 Steps to Effectively Organize an ERP Project
The 7 Steps to Effectively Organize an ERP Project is designed for ERP project teams from today's forward-thinking manufacturing and distribution organizations.
Read tried and true strategies for manufacturers to effectively manage an ERP selection project. See what it takes to be successful and more with this Download.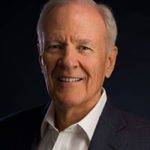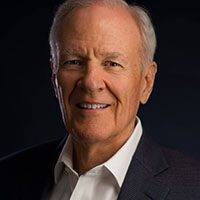 Jeff is the founder of Ultra Consultants, a well-known voice in the ERP consulting industry and an expert on ERP solutions for discrete and process manufacturers. Over the last 40-plus years, his companies have helped more than 2,000 organizations improve their business processes, select ERP software and implement advanced solutions.