Holiday Wishes from Ultra Consultants
Every year around the holidays, I find myself reflecting on the events of the year. For Ultra, the most rewarding aspect of 2018 was the success our clients achieved with our involvement.
Ultra's manufacturing and distribution clients perform in the most competitive industries in the marketplace, and I am grateful our team has been able to offer our expertise to help them improve and transform their business processes.
From being named a Top ERP Solution Provider by CIO Review to adding to our expert consultant team, summarized below are a few noteworthy occurrences of 2018.
Client Highlights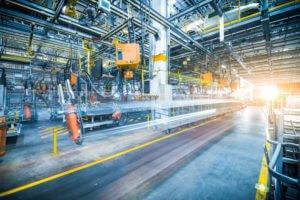 Modern ERP systems offer sophisticated configuration tools, robust reporting and business intelligence. In each engagement this past year, our team delivered business process improvement, system knowledge and specific ERP system and feature education, so teams could work smarter and streamline the ERP selection process.
From a mid-sized electronics manufacturer located in the Midwest to a nationally recognized sports apparel manufacturer headquartered in the Northeast, many companies looked to Ultra for independent consulting services and guidance.
A successful implementation led by the Ultra team was with an industrial supplier. Rather than a cold implementation, if you will, this engagement was more of a recovery project. The company's legacy systems resulted in a frustrating waste of time and resources. In past years, the company experienced a false start with the implementation of a new ERP system which finally sputtered to a halt. Read a mini case study of why this company decided to team with an independent ERP consulting firm.
I'm proud of the service Ultra provided to our clients that achieved stellar results. Read about successful 2018 engagements with a construction services company, a metal fabricator and others by browsing through Ultra's 2018 Stories from the Field series of blog posts.  In addition, my colleague Dennis Gilhooley, Jr. and I sat down and talked about a recent engagement with an industrial supplier; you can view the video and read about the engagement to learn first-hand the results this company achieved.
Industry Activities
Jeff Carr at Fabtech 2018 – Atlanta
The magazine CIO Review selected Ultra as a 2018 Top ERP Solution Provider – an honor of which we are all quite proud.
Ultra attended major ERP 2018 vendor user conferences, including SAP, Epicor, Netsuite, Infor, Plex, IQMS and many others.
I also had the pleasure of joining the Smart Manufacturing track of presenters at FABTECH 2018 held in Atlanta's Convention Center.
In addition to our own schedule of educational webinars we produce ourselves, Ultra was part of industry best practices webinars hosted by APICS, Advanced Business Media, the Association for Corporate Growth, and CFE Media.
Finally, more than 30 industry publications asked Ultra to share our insight about enterprise technology and business process improvement. From CFO Magazine and Industry Week to Manufacturing Business Technology, see the full list of 2018 library of media coverage.
Ultra's Center of Excellence
In 2018, we launched Ultra's Center of Excellence which provides best practices about the effective selection and deployment of enterprise technology and the tools required to choose the right solution.
Led by Director Andrew Bolivar, Ultra's Center of Excellence enables manufacturing and distribution project teams to thoroughly understand the benefits of technology solutions.
I sat down with Andrew and discussed the Center of Excellence; view the interview to learn more.
A Growing Team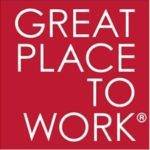 I want to call out the terrific additions to the Ultra consulting team. It's our mission to live out our core values that help our clients succeed, and one of those core values is to be the best. In 2018, we added top talent to the ERP consulting team which includes some of the most experienced and knowledgeable ERP consulting talent in the world of enterprise software within manufacturing and distribution environments.
A Great Place to Work – Again!
At Ultra, we are keenly aware of the benefits of a collaborative and value-driven organization that is truly a best place to work.
This past year, for the third year in a row, we are proud to be recognized as a 2018 Great Place to Work. The award is a testament to our employees who enjoy what they are doing while working hard and delivering tangible value to our clients in an exemplary fashion.
Ultra Gives Back
This past year, we actively participated in the "Ultra Gives Back Challenge." Every month, an Ultra employee identifies a community organization with which they are involved. Ultra matches employee donations dollar-for-dollar to help support these nonprofits that serve the communities in which our team members reside.  Through this "crowd-sourcing funding program" launched by our employees themselves, Ultra has supported a variety of regional charitable organizations including OpenWorld Learning in Denver; Adopt-a-Family in Detroit; The Eric Marsh Foundation for Wildland Firefighters in Arizona; Black Pine Animal Sanctuary in Indiana and others.
In addition, Ultra's ERP consulting team and business staff also enjoyed the Ultra Fitness program, counting steps each month in a friendly fitness competition.
Holiday Wishes
My final thought is to share our holiday wishes and to say thank you to our customers and Ultra's employees for continuously investing in our clients' success – together we made 2018 another successful year.
Here's to even more success in 2019, when we'll mark Ultra's 25th anniversary!
Whether Business Process Improvement; Enterprise Software Selection; Enterprise Software Implementation  or Organizational Change Management  I encourage you to become part of the Ultra community. I invite you to contact Ultra to discuss your specific requirements in the months ahead.
6 Software Selection & Implementation Pain Points + Solutions
Software selection and implementation processes often present challenges of their own. To steer you around trouble and help you drive success, Ultra's experts compiled a list of pain points and solutions to be aware of as you embark on this journey.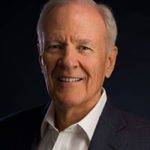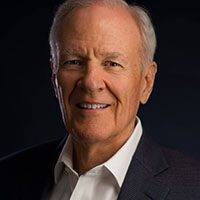 Jeff is the founder of Ultra Consultants, a well-known voice in the ERP consulting industry and an expert on ERP solutions for discrete and process manufacturers. Over the last 40-plus years, his companies have helped more than 2,000 organizations improve their business processes, select ERP software and implement advanced solutions.