BUSINESS PROCESS IMPROVEMENT
Intelligent Decision-Making to Drive Your Growth
Considering business process improvement? This guest blog post from IQMS looks at the benefits of implementing integrated ERP and MES.
Visibility into your manufacturing operations is key to improved decision-making and thereby to improved efficiencies and making more profits.
According to the National Association of Manufacturers – the infinite amount of information being created by our products and processes has become the new currency in manufacturing.  If a company can effectively use and leverage data to better serve their customers and employees, they will quickly become market leaders.
ERP (enterprise resource planning) and MES (manufacturing execution systems) streamline the gathering of business and plant floor information, by consolidating diverse related data such as customer and vendor account information, inventory, production scheduling and accounting/financial reporting.
When all related information is available in one system, ease of access and analysis can speed responsiveness to business-critical situations.
When information is available in one system, ease of access and analysis speeds responsiveness.
Also, vertically-focused solutions (specific to an industry or business) provide a competitive differentiator by bringing greater speed, scale, and simplicity into plant operations.
According to CIO Magazine ('Why ERP systems are more important than ever'), "the tighter your integration with ERP, the more critical it becomes to your business".
A robust ERP package embraced by users, designed for your industry, avoids the need for application changes required with bigger, more generic packages.
ERP systems enable business models to succeed and need to flex with changes in product direction, channel strategy, services and supply chains.
MES, which is used to track the transformation of raw materials to finished goods, provides information that helps decision-makers understand how conditions on the plant floor can be optimized to improve production output.
By relying on Manufacturing Intelligence to monitor, analyze and predict how machinery variables including production rates, vibration, heat, and resource loads, the efficiency of the production process can be tracked to the machine level.
Having this level of data creates an entirely new level of resource scheduling accuracy in "real-time" The MES orchestrates, measures and controls the multiple elements of the production process to optimize performance.
Making the right data available in a timely fashion to production teams speeds decision-making across the organization.
How to capture the value?
The benefits of implementing integrated ERP and MES are typically realized from cost savings on the production floor.  And don't stop at local cost reductions; leverage the cumulative effects of visibility to identify process risk, decrease cycle times, and increase collaboration across the operations.
Measuring, monitoring and improving every aspect of shop floor operations opens up new opportunities for improving profits and fueling new growth.
Reduced production errors
Decreased part lead time
Increased company-wide productivity
Improved quality compliance and reduced quality losses
Increased production throughput
Gathering data and making it accessible is the first step to improving efficiencies.
With the proliferation of business intelligence (BI) and manufacturing intelligence (MI), the next challenge is to what data to gather and how to best use it.
Identifying key performance indicators (KPIs) from your real-time analytics, as compared to generating reports of past performance, builds additional velocity into your decision-making.
KPIs are used to evaluate success about goals in the manufacturing process.
System dashboards can provide graphic visuals for instant assessment and drill-down capabilities for analysis.  Commonly used KPIs include Inventory turns, capacity utilization, and dynamic OEE (Overall Equipment Effectiveness – to assess production and improve manufacturing efficiency with the goal to manufacture only good parts as fast as possible).
With data flowing automatically from the plant-floor to a dashboard, key personnel has the data to take action and respond instantly to fluctuations in machine availability, performance, and quality.
This flow of data and the velocity of manufacturing intelligence has evolved into a specific area of expertise within the manufacturing sector.  According to the National Association of Manufacturers:
Information and communications technology are driving vast changes that are creating significant opportunities for all manufacturing sectors.
Technology is now embedded throughout every aspect of the manufacturing process.
It is transforming the manufacturing workforce and requires new skills to succeed.
Shop floors are driving innovations in how products are developed and made.
The technology and connectivity being embedded in new products every day are creating value for customers here and abroad.
The areas of business and manufacturing intelligence with real-time visibility allow for immense increases in responsiveness for manufacturing operations.
Analysis of graphical key performance indicators is driving efficiencies across multiple plants/locations and the market.
With the diversity of data available, improvements can be made throughout the organization, from sales to shipping.
Drive your data to work today – and make it work for you with greater intelligence and insight than before.
---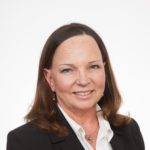 Guest post by Liz Alflen, Vice President of Community Affairs and Marketing at IQMS. Liz has more than 25 years' experience in ERP and MES. Liz has been involved in the community and industry-specific organizations such as the Society for Plastics Engineers, AIAG, and the Precision Metalforming Association.
Have insight to share?  Read more information on Ultra Consultants Guest Blogging.