What Resources Do We Need for
Our ERP Project?
Episode 1: (8:28)
Hosted by Ultra Founder and CEO Jeff Carr, this edition of ERP Insights Podcast puts the focus on a common questions from teams considering modern ERP systems: "what resources are needed for this project?"

We talk to several hundred companies each year that are considering a new system.  Jeff Carr shares the most effective approach.
Key Takeaways
Jeff reviews an organizational chart for an ERP project, which varies by company size, scope of the project.
Usually all functions need to be represented, but if certain scope is not involved that function are might be eliminated. The opposite is true. If additional function is in scope the team needs to be expanded
Core ERP requires process owners for major function: customer facing, engineering, supply chain, production, quality, warehouse, logistics, HR, and accounting
For example quality, CRM, advanced planning, a WMS
Hear about the typical project which covers four layers of an org chart

Steering committee
Program Management Office (PMO)
Core team of business process owners
Functional subject matter experts

Hear Jeff's suggestions to assign an individual to become business process owner for functions in the company
After implementation these individuals may evolve into a full time role driving continuous improvement in their area
Learn more from Ultra on Resources Needed for ERP Projects: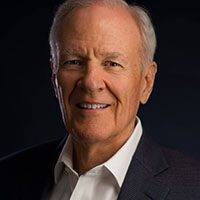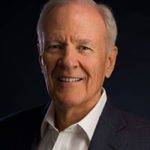 Jeff is the founder of Ultra Consultants, a well-known voice in the ERP consulting industry and an expert on ERP solutions for discrete and process manufacturers. Over the last 40-plus years, his companies have helped more than 2,000 organizations improve their business processes, select ERP software and implement advanced solutions.