The Role of ERP in Food & Beverage Compliance: Part 2
Getting Compliance Right
Today, a holistic approach to ERP and regulatory requirements – using ERP tools and data to support compliance – is considered critical. And solutions have evolved to address controls and records of items, specifications, supply, manufacturing and quality/food safety.
Our experience with large and small organizations shows that modern ERP offers the capabilities needed to meet food safety regulatory requirements. In fact, much of the required functionality is in place and ready to use. The upshot? This eliminates the need for regulatory-specific systems, while creating efficiencies in data entry, data standardization and data management.
When there is no alignment of food safety information within ERP, it probably is because that during implementation, quality and food safety were looked at as outside the core functional requirements.
But implementation is the best time to achieve alignment. Here's why: By integrating compliance information into ERP at implementation, food processors can better align food safety activities and data with operational activities. The use of data aligned with processes provides an improved capability to support documentation requirements, including procedures and work instructions, and can be managed within the same systems framework. And the core processes supported by ERP provide the process-level details in conjunction with the material status level required by food safety regulations.
Ultimately, FDA's Food Safety Modernization Act (FSMA) and industry regulations require complete records for all food products shipped to consumers. This is difficult to accomplish with older information systems. Even companies with robust legacy systems frequently lose track of traceability information due to the limitations of their systems or of the systems of their suppliers, holders and transporters.
When a recall is necessary, the use of disparate, non-integrated systems that do not support real-time information only leads to confusion and problems.
Complete systems like modern ERP solutions offer not only the full status level of all materials, products and activities, but also the time-based and quantitative data of real-time information controls.
Read Part 1 of The Role of ERP in Food & Beverage Compliance.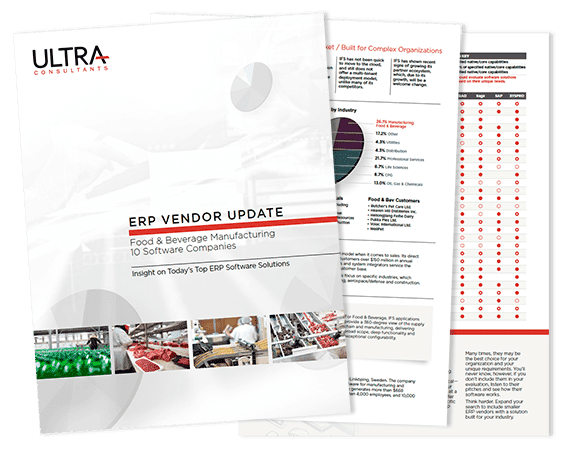 The ERP Vendor Update offers a close-up look at today's top Food & Beverage software solutions. With more information – and more real insight – than typical software overviews, the report presents complex data clearly and enables easy analysis and comparison.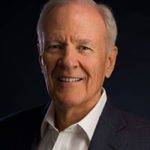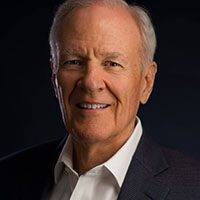 Jeff is the founder of Ultra Consultants, a well-known voice in the ERP consulting industry and an expert on ERP solutions for discrete and process manufacturers. Over the last 40-plus years, his companies have helped more than 2,000 organizations improve their business processes, select ERP software and implement advanced solutions.