Connecting the Enterprise Through Workflow Automation
Considering business process improvement? This guest blog post from Mike Raia of Integrify looks at implementing workflow automation to connect people, processes and systems.
As companies grow either organically or through acquisition, there is always a risk that core processes will unravel and fall apart, leaving a wake of failed programs and initiatives due to disconnections.
These disconnections can happen in a variety of areas including people, processes, and systems. As new resources are brought into the organization the enterprise begins to spread out, sometimes literally as new offices come on line around the world.
The communication patterns that have developed are disrupted. The processes that have driven productivity and compliance are siloed. New systems are introduced without consideration for the existing architecture and application portfolio. These issues are avoidable with discipline and oversight but they will likely happen in some way, regardless of an organization's best intentions.
The area of process compliance is particularly thorny, especially in industries that have either internal or external pressure to meet regulations and audit requirements. Involving the right folks and herding information from a variety of disparate people and processes to provide visibility can be very difficult and result in potentially costly gaps. Proving compliance in this environment can be next to impossible.
Standardizing on Workflow Automation
One way to help keep people, processes, and systems rowing the same boat is to standardize on a centralized workflow automation platform. Workflow automation goes by many names including "internal process digitization," "business process automation," and even "Intelligent Automation."  It is often a tenant of a company's overall digital transformation strategy.
Workflow Automation refers to the design, execution, and automation of processes based on workflow rules where human tasks, data or files are routed between people or systems based on pre-defined business rules with only necessary human intervention.
With that definition you can likely see where workflow automation connects people, processes and systems. We'll now explore each of these areas.
Connecting People
A good sign that the people in your organization are disconnected from the organization's processes is the question "Who do I go to for…" They might want to submit an expense report, register a sales lead, order a new office chair, request a capital expense, submit an idea for a new product/feature, or a hundred other types of requests. The problem is they don't know what to do next or how the process will work.
That feeling of confusion and the resulting flurry of emails, phone calls and office pop-ins is disruptive for everyone. It also makes the work environment feel disorganized and unprofessional.
Connecting employees with the right people to get their work done is critical for any high-functioning business. Why?
Avoiding operational and project delays and re-creating the wheel.
Providing a transparent, user-friendly employee experience.
Eliminating mistakes and ensuring consistency.
Reducing the number of lower-level human decisions.
Connecting Processes
As any manager who's led a project to capture and define a company's business processes can attest, most processes throughout an organization are either poorly-defined, disconnected from the rest of the organization's processes or both. Hand-offs from one group or department to another are often manual, even if one or both groups have well-defined processes of their own. The problem is connecting them.
For instance, a sales team can have an excellent, high-functioning process for getting discount approvals for new deals. A sales rep submits the request, it's routed to the appropriate sales leader or to the head of sales based on the amount. Once signed off on, the sales administrator then manually sends an email to Finance for final pricing and contract approval. In addition, the sales administrator may have to manually enter information into a variety of other places like CRM, ERP, etc.
There is far more efficiency and business value in building automated processes that cut across multiple departments, with members of all departments receiving a clear, consistent experience. Simple decisions, like where to route information should be handled automatically by business rules set by the relevant department.
Data should be connected to existing systems to reduce manual entry and reduce errors to prevent bad data from flowing from department to department.
Connecting processes not only provides a more streamlined, consistent approach to managing information, it provides the executive level with a much richer and more encompassing view of process performance. Where are processes bogging down? Which departments are overtaxed? All the data they need to make high-level workforce decisions is available.
Connecting Systems
A workflow automation system that operates on an island may be useful but a system that can work in concert with databases of record (ERP, CRM, Accounting, HRIS, etc.) can be transformational. An integrated workflow automation system becomes a data conduit between people and systems (and, in some cases, between systems).
The internal workflow shortcomings of large, legacy systems can be overcome by moving processes out of the legacy system and into an integrated workflow automation solution. There the data can be processed as needed and the enriched data and metadata can be returned to the original system. For example:
An employee begins a supplementary budget request using a workflow automation platform.
They are presented with a form that auto-populates their personal details (name, role, location, etc.) with data pulled from Active Directory or an HRIS system.
The form also pulls in data from the ERP system to populate several cost fields.
The completed form is routed based on location, request type, and amount.
The request routes through several levels of approval.
The approved request information is pushed into the Accounting system.
All of this activity has been logged and is available for auditing at any time, reducing risk and the burden of compliance.
Workflow Automation: Connecting the Dots
Workflow automation connects people, processes and systems to improve productivity and increase visibility. Processes that once occurred in isolation and required the manual movement of data between people and systems now occur seamlessly across the organization with complete transparency.
Take a step back and consider all the people, processes and systems in your organization. What connects them all? How does data flow between them? Are there opportunities to automate that will have a significant, positive impact on the organization?
---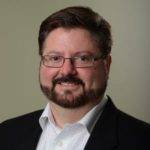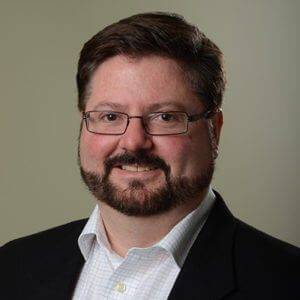 Guest post by Mike Raia. Mike is part of the team at Integrify  https://www.integrify.com , a workflow management software company based in Chicago. Mike has worked in the SaaS industry for more than ten years and has written on topics including workflow automation, field service management, marketing automation, personal productivity and more.
Software selection and implementation processes often present challenges of their own. To steer you around trouble and help you drive success, Ultra's experts compiled a list of pain points and solutions to be aware of as you embark on this journey.