Determine and Maximize the ROI in Distribution ERP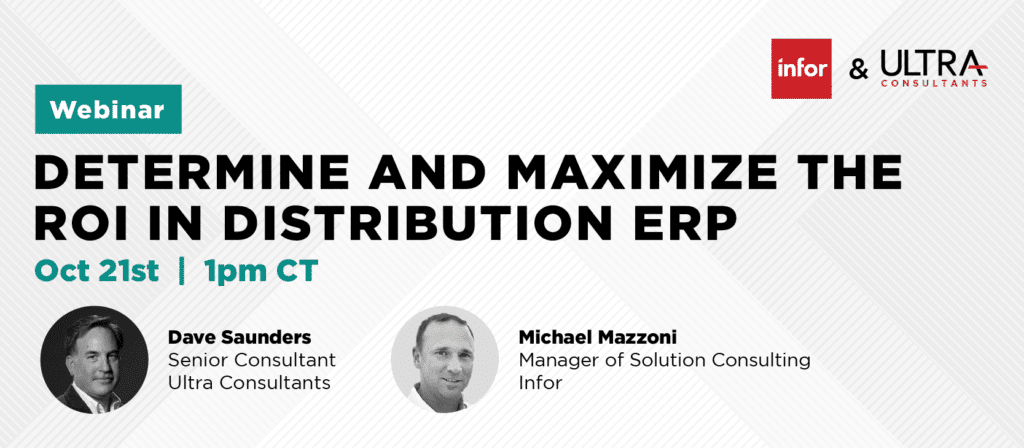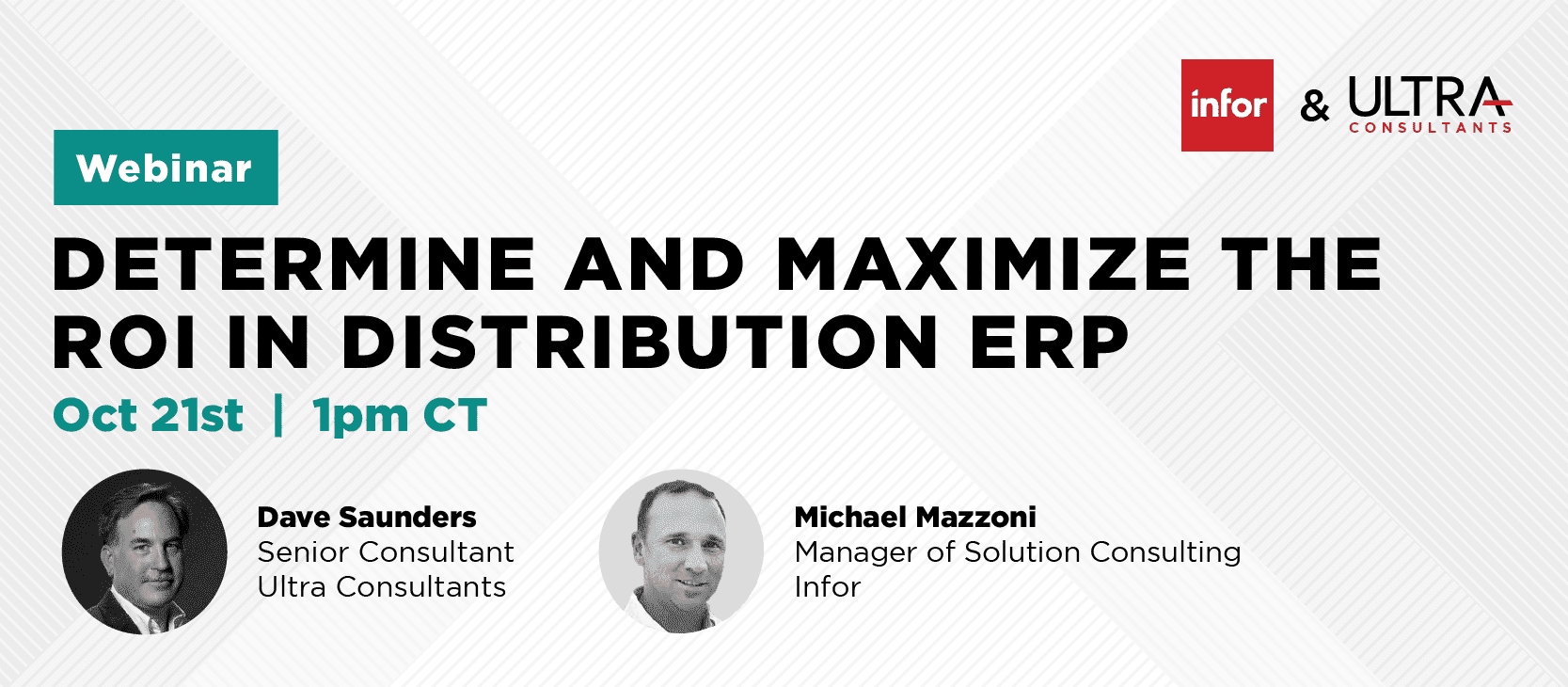 Every distributor is different. And every organization gets a different return on their ERP investment. Where will your company find the payback?
It's important to know the answer. Because that ROI will justify your project, inform your software selection process, set up areas of focus, and give you the ability to measure whether your transformation is a success.
Learn the core areas for ROI realization, and how to use ROI to make the business case for change, when you join us on October 21 (1 p.m. CDT) for "Determine and Maximize the ROI in Distribution ERP," an all-new, 30-minute discussion presented by Infor and Ultra Consultants.
---
David Saunders
Senior Consultant
David has more than 25 years of experience leading and assisting wholesale distribution companies and manufacturing organizations leverage modern ERP technologies, optimize their operations and accelerate their business processes.
Michael Mazzoni
Manager of Solution Consulting
Mike Mazzoni manages the solution consulting team within the distribution business unit of Infor Global Solutions. Mike has a Master's degree in Industrial Technology from Purdue University and has 20 plus years of experience implementing software and consulting to the wholesale distribution market space. Exposure to multiple software solutions across an array of industries has enabled Mike to better understand the technology needs of wholesale distributors and guide them toward executing the right solutions.
By filling out this form, I acknowledge that I have read, consent to, and agree to be bound by, the terms of Ultra's Privacy Policy.