Preparing for ERP Migration
Migrating and Updating your ERP
ERP TRANSFORMATION ROADMAP​
In the fast-paced world of business, staying ahead of the competition is no easy task. The need to streamline processes, enhance efficiency, and maximize profitability has become more crucial than ever.  ERP Transformation is the process of migrating your company's existing systems and processes into a modern, integrated, and comprehensive ERP solution. It involves evaluating your business requirements, selecting the right software, implementing the new system, and optimizing it to drive efficiency and growth across all departments. A successful ERP transformation can bring big benefits to your business:
1. Streamlined Processes
2. Real-time Insights
3. Enhanced Customer Experience
4. Scalability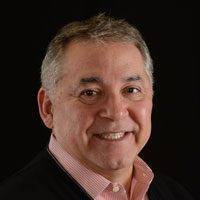 Joe Velez | Ultra
Managing Director, Client Services
Joe Velez has over 30 years of experience working in large, multi-national manufacturing companies. His background includes all aspects of supply chain management, program management, strategic planning, operations management, business process re-design, ERP implementation management, and Lean Transformation.