Independent ERP Consultants,
Results-Driven Technology Advisors
Go beyond technology selection for digital transformation from the factory floor to the front office.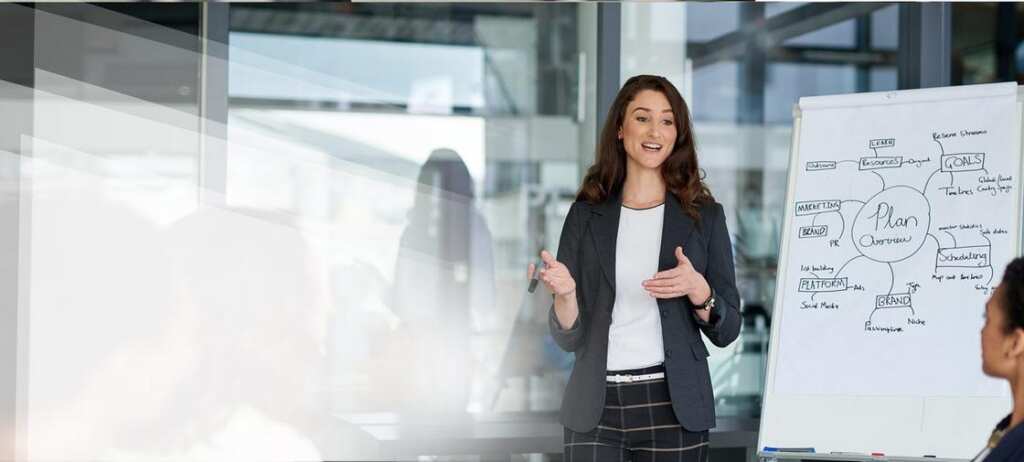 Ultra Consultants ERP consultants understand manufacturing and distribution industries. Put our decades of knowledge and
experience to work for you, along with our proven methodology to maximize the potential of your business.
400 clients, 500 projects, and millions in benefits.
Our valued customers represent virtually every segment of manufacturing
and distribution. And we've helped these organizations – big, medium, and
small – improve their business performance through the use of our full range of ERP consulting services: Business Process Improvement, ERP Software Selection, ERP Project Management, and ERP Implementation.
"In the distribution industry, the road is littered with the carcasses of expensive,
failed implementations
, and businesses irreparably damaged by unsuccessful upgrades. With Ultra on
our team
, we were able to get past the bumps and avoid the potholes, and not be one of those companies."
"Ultra understands the challenges of running a manufacturing business. Their persistent focus on our business value remains a cornerstone to our long-standing partnership."
Independent ERP consultants, working for you.
Our team of ERP consultants can guide you through the business transformation process, helping you discover, determine and implement the best solution for your unique needs.
Industry Experience for Just-Right Solutions
You have many ERP software solutions to choose from. But you don't need to go through a time-consuming evaluation process and run the risk of making the wrong choice. Ultra's decades of experience with ERP consulting services in a wide range of industries puts you on the path toward success.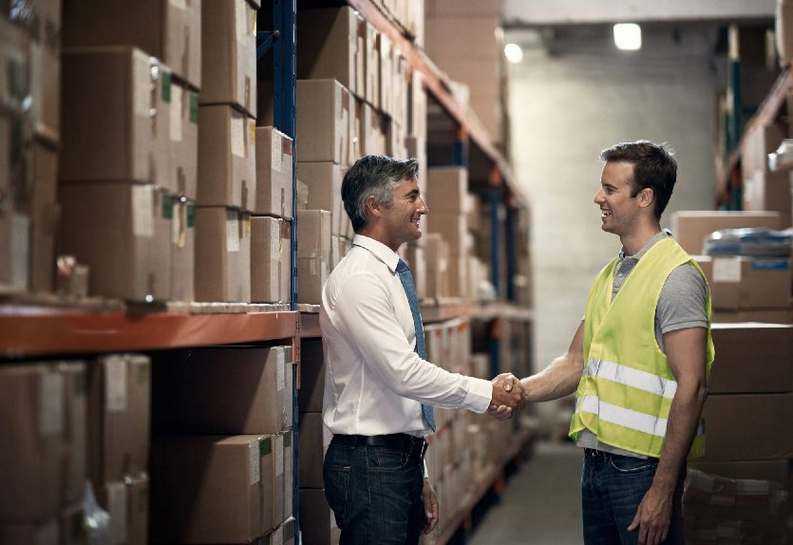 Unlock the Power of ERP:
Tools to Maximize Your ERP Experience
Unlock the Power of ERP:
Tools to Maximize
Your ERP Experience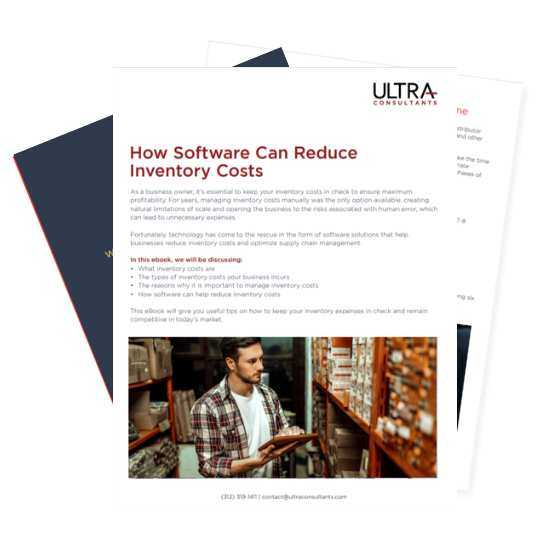 6 Selection & Implementation Pain Points + Solutions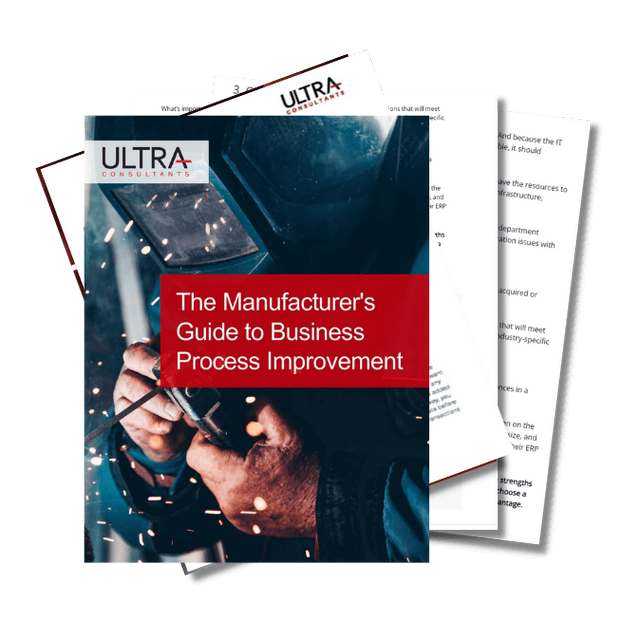 The Manufacturer's Guide to Business Process Improvement
ERP Selection & Implementation The Ultra Consultant Way
Driving improved business performance.
We get results.
Our primary goal is to help you optimize business processes within your organization. Through our unique, four-phase methodology, we guide your company through the business transformation lifecycle:
Business Value Realization maximizes return-on-investment and ensures your organization continues to benefit from your solution.
Focused on manufacturing and distribution.
We know your business.
From our first day in 1994, we've served manufacturing and distribution companies exclusively; and our teams bring deep knowledge of your business, pain points and core processes to every project. The result is a specialized ERP solution that successfully addresses your specific goals.
We focus exclusively on ERP and ERP-connected software for many different verticals. This concentration means our expert ERP software selection consultants understand the unique needs of your business, and which solutions will deliver the most benefit and greatest performance improvement.
Independent, unbiased and trusted.
We put you first.
We guide you through the business transformation process, offer objective insight into today's advanced enterprise ERP solutions and help you determine and select the right ERP software for your organization. Ultra's independent ERP consultants provide independent, unbiased recommendations with your time-to-value and return-on-investment in mind. Our team is invested in your success.
Learn more about our ERP software selection consultants.
Our team is made up of full-time consultants (90% W2) with decades of hands-on expertise in specific verticals. We set up teams to leverage experience for our clients, with each engagement following our rigorous methodology customized to your needs.
As an independent ERP consulting firm, it's a topic that comes up often as project…
As an independent ERP consulting firm, it's a topic that comes up often as project…
An aging Enterprise Resource Planning (ERP) system is like an old house or vehicle—the older…
Questions about ERP Selection & Implementation?