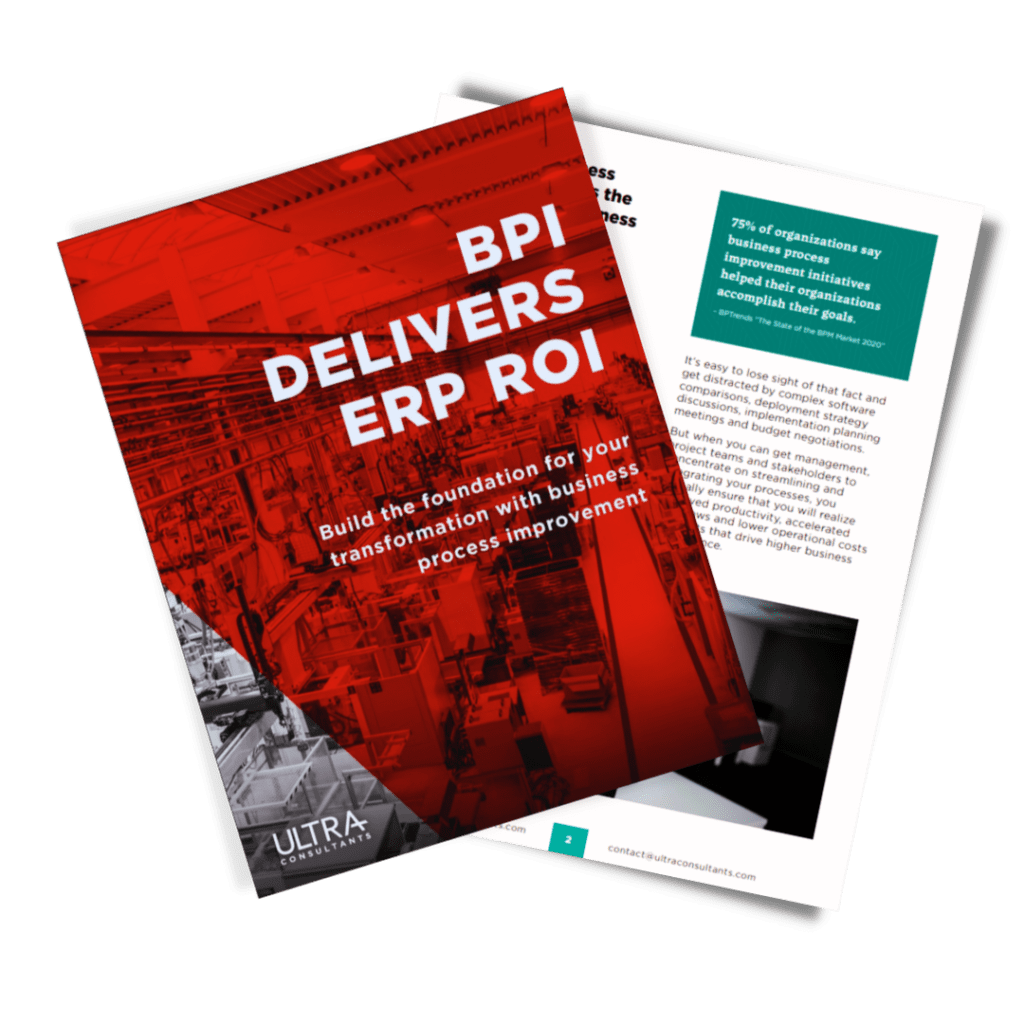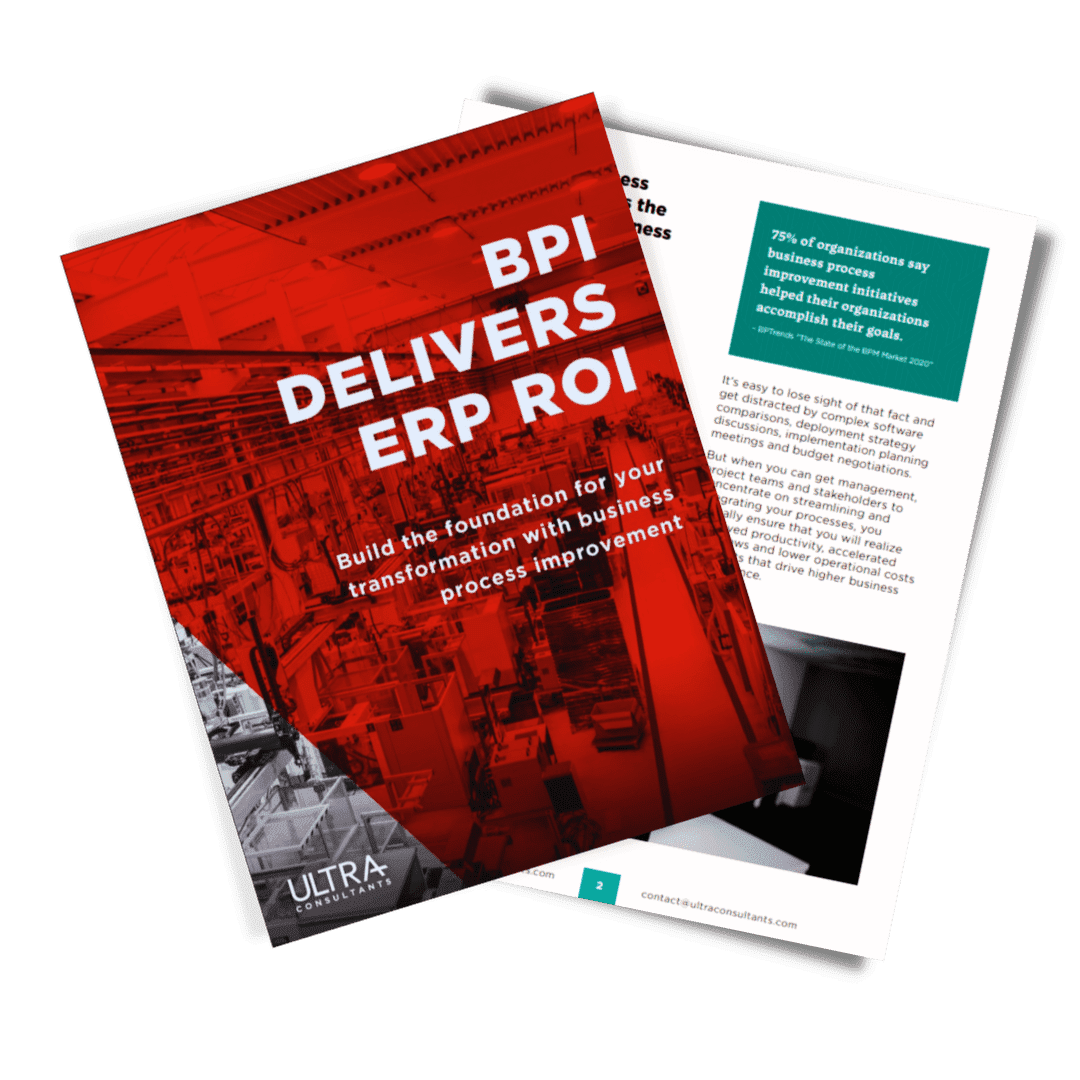 Download our new ebook on how Business Process Improvement (BPI) methodologies create successful outcomes for digital transformation projects.
With a focus on business performance–not solely technology to fix an issue–the project team can effectively choose technology designed to meet future state needs.
Current State: Mapping Processes 

Education: Learning What's Possible

Future State: Determining Decision Drivers

Evaluation & Selection: Choosing the Best 

User Training

Deployment

Experience & Expertise
You'll learn why our experts choose to frame the ERP selection process within a BPI strategy and how to carefully manage the steps needed to bring your company from its current state to its desired future state.

You'll Learn
• The three questions you need to ask of your business before starting a digital transformation
• The 11 core processes that optimize value creation
• The key to changing processes effectively…and more.

Business Transformation
We know that many companies considering the overhaul of their Enterprise Software as the potential for a "digital transformation." But we've guided hundreds of companies through a "business transformation" with a more thorough approach that increases areas of profitability across the organization.
Learn Ultra's methodology for BPI, and why we never advise clients about their ERP selection without a thorough exercise to uncover ways to increase efficiencies, streamline processes, and make a digital transformation . . . transformative. At Ultra, our BPI methodology creates a roadmap to get you from where you are today to where it's possible to be tomorrow.
Watch our ERP and BPI Explainer Video now and learn how to integrate BPI into your ERP selection process.
Want guaranteed success with your ERP project? Take the next steps by booking an initial consultation with our team – and discover how Ultra Consultants assists hundreds of companies to accelerate profitability!