ERP for Distribution
& Consulting for Distributors
Distribution faces challenges from supply chain issues, inventory management, and a highly competitive market. Forward-looking distributors look to powerful and flexible ERP technologies to effectively manage finance, operations and complex supply chains.
Transform Business Processes to Maintain Your Competitive Edge
With the distinction between supplier and distributor becoming blurred, forward-thinking wholesaler organizations are looking for ways to create differentiation, enhance their value to customers, and create advantages that allow them compete better on performance, price and product.
The solution: tools that automate workflows, improve supply chain management, enable sophisticated e-commerce, facilitate relationship-building customer interaction, and provide critical insight into core processes and functions. In short, it's time to invest in and leverage a modern ERP solution.
After providing ERP consulting to the distribution industry for decades, Ultra Consultants can help you select and implement an ERP solution for wholesale distribution.  These tools can help to streamline your business processes and position you for continued success even in an industry that is always changing.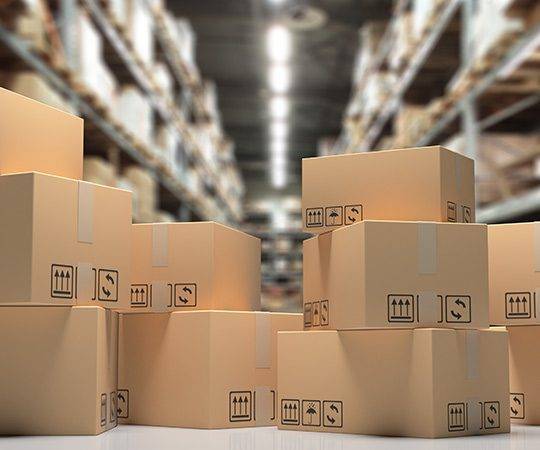 Pacific Plumbing Supply Company
"We selected Ultra because we wanted a partner that was not tied to a particular software company, And, most important, we wanted a company that works in the mid-market distribution space, one that sees our world the way we do, one that had done hundreds of implementations like ours for hundreds of companies like ours." Jon Stafford, CFO
Enterprise Software Consulting for Distribution
Ultra compiles valuable software intelligence, critical capabilities insight and a deep understanding of your industry's unique functional requirements via ongoing research, regular software vendor briefings, and project technology selections.
Meet today's (and tomorrow's) challenges with digitized processes.
A smarter supply chain and greater connectivity inside and outside the warehouse make it possible to accelerate workflows and optimize core processes.
INVENTORY MANAGEMENT
Comprehensive insight into inventory levels, turns and costs (and more) enables better decisions on pricing, marketing and purchasing.
ECOMMERCE ENHANCEMENT
Retain and attract customers with consumer-like online ordering, automated reordering and vendor-managed inventory tools.
SUPPLY CHAIN MODERNIZATION
Boost efficiency with visibility from purchase to warehouse to customer delivery, integration with partners and elimination of paper processes.
CUSTOMER SERVICE IMPROVEMENT
Modern tools offer detailed insight that improves execution, enables smarter stock decisions, speeds delivery and improves satisfaction.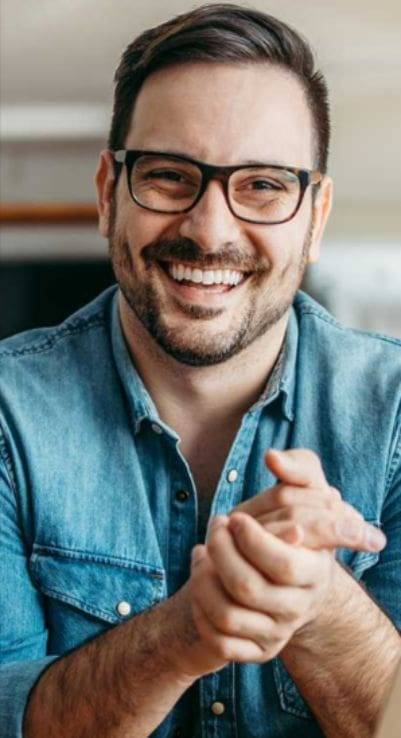 Pushing the boundaries of business transformation.
Applying today's best practices, leveraging our exceptional expertise in manufacturing and distribution and utilizing a flexible and proven methodology, our services are geared to deliver results you never imagined possible.
Business Process Improvement
Our business process improvement consulting services build a foundation for your transformation by understanding your unique requirements, assessing your current state, showing you what's possible with modern solutions, developing a desired future state and optimizing your core processes.
Enterprise Technology Selection
Our technology selection services guide your company through an unbiased, comprehensive and highly structured process designed to determine your best-fit solution – one that will meet your unique requirements, scale with your business and enable your future vision.
Solution Implementation Management
Our software implementation services combine a flexible, proven implementation methodology and exceptional project management expertise to reduce your risk, accelerate time-to-benefit, drive ROI and deliver success.
Business Value Realization
Our business value realization process combines industry best practices, process maturity-focused projects, software enhancements and your new capabilities to sustain process improvements, close the value circle and ensure you maximize the benefits of your ERP solution.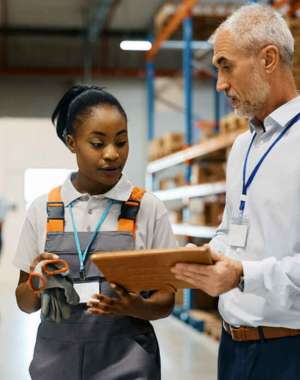 Understanding ERP for Distribution
The distribution industry encompasses various sectors including consumer goods, industrial products, healthcare, technology, and more. Regardless of focus, all distributors face common challenges to their business operations:
Inventory Management
Efficient Order Processing
Supply Chain Visibility
Analytics and Reporting
These challenges require efficient and streamlined processes to ensure optimal productivity and profitability. Ultra Consultants can help marry ERP technology with your business goals for true digital transformation success.
Our Key Consulting Focus Areas for the Distribution Industry
1. Improved Visibility and Control over the Supply Chain
With an ERP system in place, your business can track inventory levels, monitor orders and manage logistics in real-time. This enhanced visibility allows your organization to identify potential bottlenecks or inefficiencies in the supply chain and take proactive measures to address them. By having a clear view of the entire supply chain, your business can optimize operations and ensure timely delivery of goods to customers.
Plus, ERP systems provide comprehensive data analytics capabilities that enable your organization to examine historical data, identify trends and make data-driven decisions.
2. Increased Efficiency and Productivity
Through the implementation of ERP systems, your company automates manual processes and streamlines workflows. This eliminates the need for repetitive tasks and reduces the chance of errors. Additionally, ERP systems can automate financial management processes, such as accounts payable and receivable, payroll and tax calculations. This automation not only saves time but also allows your employees to focus on more value-added activities.
3. Improved Customer Service
ERP systems play a crucial role in improving customer service by providing a centralized and integrated view of customer information. This allows customer service representatives to access relevant customer data, such as order history, preferences and special requests, in real-time. With this information at their fingertips, representatives can offer personalized and efficient service to customers, resolving issues quickly and effectively.
4. Reduced Costs
Automating accounts payable and receivable processes reduces the likelihood of errors and late payments, avoiding penalties and fees. Additionally, ERP systems provide accurate and timely financial insights, allowing your organization to identify cost-saving opportunities, such as renegotiating supplier contracts or optimizing transportation routes.
5. Enhanced Compliance
Help your business ensure compliance by providing robust security features and built-in controls offered by modern ERP. These systems enable your organization to enforce data privacy and protection measures, ensuring that sensitive customer and business data is secure. By automating these processes, your business minimizes the risk of errors and ensures accurate and timely compliance with tax laws and financial regulations.
6. Improved Scalability
As your business grows, scalability becomes a crucial factor. ERP systems offer scalability by providing flexible and modular solutions that adapt to your changing business needs. Whether it's expanding to new markets, adding new products or acquiring new distribution centers, ERP systems accommodate these changes seamlessly.
Moreover, ERP systems provide the scalability to handle increased transaction volumes and data storage requirements. This ensures that your business can continue to operate efficiently and effectively, even as you experience growth and expansion.
7. Improved Decision-Making
The distribution industry is highly competitive, meaning it's crucial to make timely and informed decisions if you want to stay ahead of your competitors. ERP systems provide your business with a wealth of data and analytics tools to support decision-making processes. Through real-time data integration and analysis, your organizations can gain valuable insights into various aspects of operations, such as sales, inventory and customer behavior.

ERP for Distribution: Frequently Asked Questions
Industry Insights: Distribution
Exploring industry insights highlights how ERP solutions empower the Tech industry, streamlining operations and compliance in this rapidly evolving sector.
It's common to believe that implementing a new solution will fix supply chain issues. But…
Many distributors struggled in the COVID-19 pandemic. But that is old news. What's interesting –…
As the industrial equipment manufacturing (IEM) industry rumbles through the remainder of a challenging 2021,…