Ultra Management and Consultants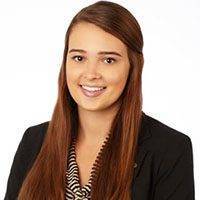 Shannon Harrop
Business Consultant
Shannon Harrop
Business Consultant
Shannon has valuable project management, lean manufacturing, and supply chain process improvement experience in the chemical and medical device industries. She has worked on optimizing continuous flow manufacturing systems by employing strategies to eliminate down time and increase employee efficiency. During her time at a Fortune 300 chemical company, Shannon spear-headed a 7% improvement in OEE and 20% increase in productivity, resulting in $2.2M of annual savings. She has utilized her technical abilities and leadership skills to manage large capital projects from ideation to completion, which has sparked her passion for change management in fast-paced environments. Shannon earned her Bachelor's of Science degree in Bioengineering from Pennsylvania State University where she graduated cum laude, with a minor in Engineering Leadership Development.
Tony Chalet
Senior Consultant
Tony Chalet
Senior Consultant
Tony Chalet is a highly accomplished supply chain professional with more than 27 years of combined progressive management roles and consulting experience with top ERP software products. Tony offers dynamic skills in strategic planning, organizational leadership, and project management. A tactical problem solver with a history of distinguished performance in successfully establishing more efficient methodologies, improving quality, and producing a positive impact to the bottom line, Tony has worked for industrial manufacturing organizations, medical device manufacturers and other leading manufacturing companies. Practical business application use coupled with multiple consulting roles for agile solutions. Well versed in ERP system functionality from top vendors, Tony is also a skilled leader in project management, vendor negotiations, training, shop floor control, warehouse management systems, production and inventory control and other key manufacturing and distribution functions. Tony has an MBA from Cleveland State University, a BBA in Operations Management from The University of Toledo, and is APICS Certified Production Inventory Manager (CPIM)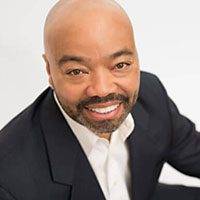 Tony Young
Senior Consultant
Tony Young
Senior Consultant
Tony is an operations, supply chain and change management professional with extensive experience managing and delivering successful Cost Reduction, Process Improvement and Profitability Enhancement projects. Tony brings decades of experience leading process improvement, cost reduction, operational excellence and organization change management engagement projects in supply chain, manufacturing and fulfillment operations. His tenure includes leadership roles in supply chain and operations for Sears Holdings Corporation, Ernst & Young, Motorola and other industry leading companies. As Ultra's Senior Project Manager, Tony draws upon his deep experience managing strategic initiatives at manufacturing and distribution organizations with proven success in the areas of Process Improvement, Change Management, Fulfillment Operations, Profitability Enhancement, Manufacturing, Project Management, and Supply Chain Management. Tony holds a Bachelor of Science, Industrial Engineering Northwestern University and Master of Management, MBA from Northwestern University, Kellogg Graduate School of Management.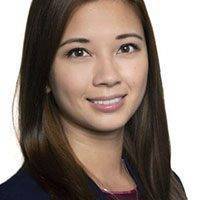 Van Dang
Business Consultant
Van Dang
Business Consultant
Van Dang is a highly self-motivated and customer-oriented supply chain professional with strong analytical skills. Van strategically orchestrated cost effective and deadline-oriented supply chain procedures which exceeded business plans and manufacturing goals. With deep domain experience in manufacturing and supply chain for Schlumberger, Halliburton-Pinnacle and Bisco Industries, Van has successfully implemented continuous improvement projects including a project that lead to $1.7M in purchasing savings and another key project that increased GR/IR reconciliation by 300%. Van holds a B.A. in Economics from University of Maryland Baltimore County (UMBC), Baltimore, Maryland. Van also offers advanced proficiency in the following systems: Microsoft Office Suite (Excel, PPT, Visio, etc.) SharePoint, SAP/ERP, SAP Business Objects BI, SAP Ariba, Tableau, Oracle. Van is Bilingual in English and Vietnamese.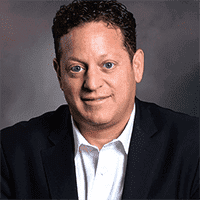 Bill Coletta
Business Development Representitive
Bill Coletta
Business Development Rep
Bill Coletta is a sales professional with more than 20 years of customer relations, marketing and project management experience. His main objective is to build relationships with potential clients and help them discover the benefits of an ERP implementation. Having worked in both distribution and the manufacturing sectors, he has good knowledge of ERP/CRM applications such as Epicor, SAP and industry-specific software. Bill graduated from Columbia College Chicago with a BA in Marketing Communications & Advertising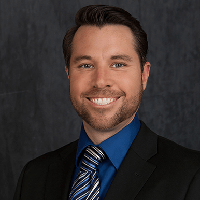 Ehren Highfill
Sales Account Executive
Ehren Highfill
Sales Account Executive
Ehren Highfill is a Business Development Representative with over 10 years of customer relations and advocacy experience. His focus is to connect with prospects, obtain knowledge of their goals and educate them on the opportunities associated with ERP implementation. While working in group benefits at Liberty Mutual, he worked closely with companies such as Toyota and Amazon which provided insight into the world of lean manufacturing and distribution. In addition, Ehren served as a site champion at Liberty Mutual and was a top resource for the group's transition into a lean management system. He was specifically tasked with researching and diagnosing the current state of group benefits and reported back to leadership with key objectives, opportunities and a list of best practices. This information was positioned for deployment to help achieve the vision outlined by the future state target. Ehren graduated in the top 10 percent of his class at Arizona State University with a BA in Mass Communication and Journalism.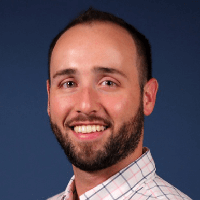 Michael Chesin
Strategic Alliance Director
Michael Chesin
Strategic Alliance Director
Michael Chesin handles all vendor relationships for Ultra. He has over 8 years of sales and relationship management experience. He began his career in advertising, working primarily in digital strategy. From the advertising world, he moved to a marketing automation company where he led the channel sales department. While working with channel partners to assist in client marketing needs, Michael developed a passion for helping companies grow through technology. He has worked closely with major software vendors including Microsoft, Sage, Infor, Netsuite and Salesforce. He received his B.A. from the University of Colorado at Boulder, and currently resides in Atlanta, GA.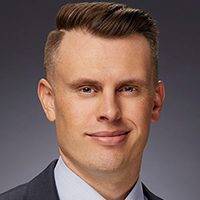 Scott Parks
Sales Account Executive
Scott Parks
Sales Account Executive
As Business Development Manager for the Western United States, Scott is responsible for identifying and working with prospective clients, supporting their digital transformation endeavors. Working with Ultra's best-in-class consultants, he helps his clients identify areas for improvement around current business processes and designing an ideal future state that minimizes risk exposure while maximizing value. Spending the last 5+ years working for vendors and third-parties, Scott brings a unique and diverse skillset, which includes activities such as software roadmapping, selection, implementation, and support. Having worked with mid-market and enterprise-level organizations across several industries and within their respective lines-of-business, he has helped organizations grow at scale, and realize rapid time to value. Born and raised in the San Francisco Bay Area, Scott recently relocated to Scottsdale, Arizona. He attended Chico State University in Northern California and graduated with a B.A. in Psychology.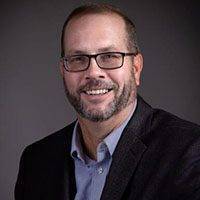 Tim Griffin
Business Solutions Consultant
Tim Griffin
Business Solutions Consultant
Tim Griffin brings significant domain experience in enterprise resource technology in manufacturing and distribution. He joined Ultra after more than ten years at Infor Global Solutions where he held the position of Sales-Business System Consultant. Tim has also worked at Oracle. Tim holds a BS degree in Purchasing and Materials Management from Bowling Green University and is certified in Production and Inventory Management from APICS.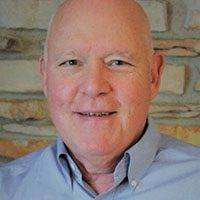 Dennis Gilhooley Sr.
Senior Recruiter
Dennis Gilhooley Sr.
Senior Recruiter
Dennis Gilhooley Sr. has over 40 years of experience in supply chain management specializing in logistics and distribution management, third-party logistics (3PL), and demand planning. His experience includes managing transportation and 3PL projects for the Department of Defense and managing third party fulfillment for the US Mint. While at IBM, he managed a 70-person Logistics Service Area and led recruiting and training activities for the 800-person Public Sector Supply Chain Practice. While at a major consumer electronics firm, he managed all finished goods distribution activities including managing multiple 3PLs. His sales planning and marketing experience includes demand forecasting, product planning, market analysis, and market research. He has served on many marketing committees for the Electronic Industries Association (EIA) in Washington, D.C., and was the recipient of the EIA Marketing Services Award of Excellence. Dennis's education and certifications include: Certificate in Distribution Management, DePaul University; B.A. Mathematics, Culver-Stockton College; He is Certified in Production and Inventory Management (CPIM) with APICS.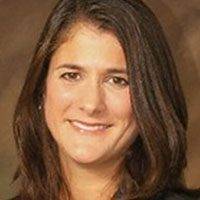 Nicole Gilhooley
Human Resources Manager
Nicole Gilhooley
Human Resources Manager
Nicole Gilhooley is a Human Resources Manager responsible for the administration of Ultra Consultants social media, webinar support and marketing content. She also assists in the management and coordination of multiple HR related activities. Nicole has a professional background in information technology and management consulting working for PricewaterhouseCoopers, Allstate Corporation and enterprise software vendor, Plumtree Software (now owned by Oracle). Her work focused on business process improvement efforts with an emphasis on web-based environments. Nicole also has held a position of Assistant Director of Admissions and Marketing at The Avery Coonley School for academically gifted children. Nicole is a graduate of Loyola University Chicago. She is a dedicated leader in her community serving her second term as an elected Village Trustee on the town council in Brookfield, IL. Nicole is also an active volunteer for several local youth-based organizations where she teaches art, coaches soccer and helps with community service projects.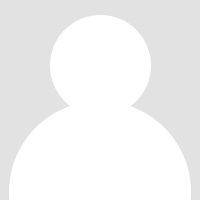 Jacob Kennedy
Finance & Business Analyst
Jacob Kennedy
Finance & Business Analyst
Jacob brings experience in accounting/finance roles in a variety of industries -- and as the founder and manager of an e-commerce business. Jacob prides himself in being a "techie" accountant -- a skill set that helps him bridge the gap between finance and IT. He excels at tasks that involve taking large sets of raw data and organizing them so the numbers tell a story that offers insight and value to the organization. Jacob has a B.S. in Accounting from Indiana University. In his free time, he enjoys playing guitar and singing in a cover band, volunteering at his church, and spending quality time with his two young daughters.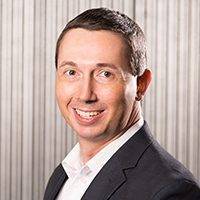 Chris Rhoad
Marketing Demand Generation Manager
Chris Rhoad
Marketing Demand Generation Manager
Chris Rhoad brings 15 years of B2B marketing experience to Ultra Consultants. 10+ years of this time has been spent in the B2B tech space. He has attained certifications in marketing automation platforms including HubSpot, Eloqua, and Pardot. Chris understands that alignment between sales and marketing is crucial and works to ensure that relationship between the two teams remains productive and positive. He double-majored in Marketing and Telecommunications at Ohio University. He continually works to stay on top of the latest digital marketing, SEO, and demand generation best practices.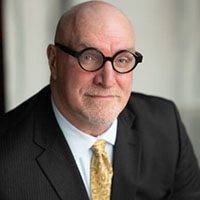 Dave Lechleitner
Director of Marketing
Dave Lechleitner
Director of Marketing
As a manufacturing and operations professional with a broad foundation of experience, Dave Lechleitner has worked for the past 30 years assisting small and mid-market manufacturers leverage technology and automation to increase performance, productivity, throughput, quality, efficiency, revenues and profitability. His experience includes serving as vendor project manager on over 1,000 manufacturing ERP implementation projects. He managed the training program for a Tier 3 ERP solution and re-developed the entire program from instructor-led, face-to-face instruction to a hybrid, blended approach leveraging web-based video and self-paced instruction. Dave has extensive background in manufacturing cost accounting and assisted organizations in establishing financial cost controls. He also has experience in adapting and implementing lean methodologies specific to high-mix, low volume environments. He has been active in national manufacturing associations including serving as a chair to several standing committees of the National Tooling & Machining Association (NTMA) and the Fabricators & Manufacturers Association. His is a regular presenter at both the International Manufacturing Technology Show (IMTS) and Fabtech. He has a Bachelors Degree in Business Education with a specialization in cost accounting. Dave is currently pursuing a Masters Degree in Lean Manufacturing and Supply Chain Management from Kettering University.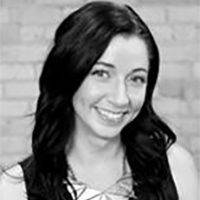 Jenni Wheeler
Creative Design & Brand Manager
Jenni Wheeler
Creative Design & Brand Manager
Jenni is a skilled Brand Manager and Graphic Designer with over 15 years of experience. She is an advocate for clean, consistent design that helps to connect brands to their audiences. She's worked in a number of different industries including publishing and medical supplies and excels at refining corporate identities and utilizing social media to visually communicate brand values. At Ultra Jenni leads the brand vision and creates visual assets to create lead generation. She has a degree in Design and Visual Communications from the Art Institutes International and has specialized training in user experience and user interface design.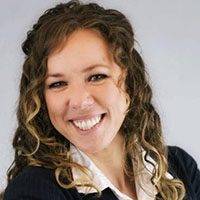 Kristen Renda
Marketing Program Manager
Kristen Renda
Marketing Program Manager
Kristen Renda serves as Marketing Program Manager, leading marketing programs including Ultra's webinar events, graphic design and multi-media content creation. Previously Kristen served as Ultra's inside sales and business development specialist cultivating new clients and optimizing customer satisfaction. With over 10 years of sales experience, Kristen has been involved in many areas of the sales spectrum including direct market, business development, and corporate events planning. Kristen has excelled at identifying client needs and creating lasting working partnerships. Kristen earned her BFA from Bowling Green State University and holds an MBA from Bowling Green State University's School of Business, nationally ranked among the top US business programs.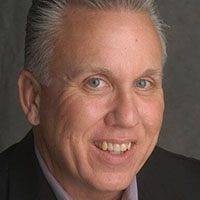 Tim Green
Marketing Content Writer
Tim Green
Marketing Content Writer
Tim Green is an experienced IT solutions marketer who brings exceptional creative tools to the job. As Marketing Content Writer, he creates ebooks, whitepapers, case studies, blog posts, email, advertising and web content – and builds content marketing programs that drive lead generation. Tim's career includes work in trade publications, advertising, PR and corporate communications – and stints as a marketing communications contractor for some of Chicago's top organizations, including BP, Crain's Chicago Business, IBM, Loyola University Chicago and Allied Van Lines. Tim earned a BS in Journalism from Syracuse University's Newhouse School of Public Communications, and holds a number of marketing certifications.
Richard Reck
Advisor
Richard Reck is the founder and President of Business Strategy Advisors LLC (BSA), a business strategy consultancy that focuses on serving technology-based and entertainment companies. Mr. Reck serves as a member of the Board of Directors for several companies, including tronc, Inc. (formerly The Tribune Publishing Company), Interactive Intelligence, a public communications software company where he serves on the audit and compensation committees, and SilkRoad Technology, a venture backed SaaS software Company. In addition to these board positions, over recent years he has served as Chairman of Greenbrier & Russel, an Information Technology Services Company bought by Fujitsu, Advanced Life Sciences, a public biopharmaceutical development company where he served as the chairman of the audit committee, Merge Healthcare, a public health care software and information company where he served on the audit and compensation committees and chaired the nominating and governance committee that was sold to IBM, and Sivox Technologies, an eLearning call center software company that merged with Bankers Edge. Mr. Reck is also a registered Certified Public Accountant and was a partner with KPMG LLP, a Big Four CPA firm, for nearly 30 years, where he served as the National Director of the Software and Information Technology and Services Practice for a variety of clients, including companies like BorgWarner Corporation, Zebra Technologies, Inc., and Magnavox Corporation. Mr. Reck received a Bachelor of Arts degree in mathematics from DePauw University and an MBA in accounting from the University of Michigan.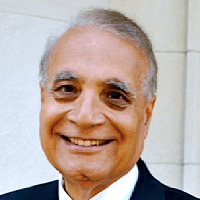 Verinder Syal
Advisor
Verinder Syal has over 40 years of experience in working with companies to deliver exceptional results. He has been an Adjunct Faculty member at Northwestern University since 2006 where he teaches two courses in leadership and entrepreneurship. Mr. Syal is also a published author, having written the book Discover the Entrepreneur Within – A Step-By-Step Guide to Getting It Done. Prior to Syal's work as an author and entrepreneur, he served as the CEO of several companies, including Rhymer Seafood and Stella Cheese. Mr. Syal also spent 19 years at The Quaker Oats Company, where held a variety of positions, including VP of Corporate Planning & Strategy, CEO of Golden Grain, a privately held company acquired by Quaker where under his direction sales reached $300 million, and President of the $2 billion Quaker Breakfast Foods Group, whose brands included Quaker Oats, Cap'n Crunch, and Aunt Gemima. Verinder Syal is the Past Chairman of WPO Chicago, a worldwide business organization, where he developed award winning educational programs. He has an MBA from the University of Michigan and an Engineering degree from MACT, India.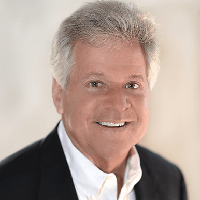 Rick Halperin
Advisor
Mr. Halperin has served as CEO of Coherent Networks International Inc., a software company specializing in the telecom industries. Prior to that, Mr. Halperin was the CEO of JBA International, a unit of JBA Holdings and global ERP software company based in the U.K., where he oversaw a successful IPO. When Mr. Halperin was Vice President of Sales, Services, and Marketing for System Software Associates (SSA), a provider of extended enterprise solutions and services, the company also went public during his tenure. Mr. Halperin spent time as Area Director for Wang Laboratories, a mid-range computer manufacturer, where he was responsible for sales, support, and administrative operations covering nine Midwestern states. Prior to that engagement, Mr. Halperin spent nine years at IBM Corporation in various marketing and management positions. Mr. Halperin has served on the board of directors of several companies both private and public, including Story Inc., JBA International, Advanced Graphical Applications, Airborne Control Technologies, Made2Manage, Coherent Networks International, Epigraph, Interactive Intelligence, and multiple SSA affiliates. Mr. Halperin graduated from Northwestern University with a B.S. degree in Business Administration, and acquired one year of credits toward an MBA in Marketing.