Ultra Management and Consultants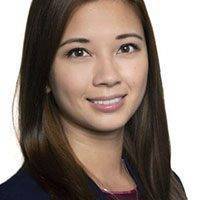 Van Dang
Business Consultant
Van Dang
Business Consultant
Van Dang is a highly self-motivated and customer-oriented supply chain professional with strong analytical skills. Van strategically orchestrated cost effective and deadline-oriented supply chain procedures which exceeded business plans and manufacturing goals. With deep domain experience in manufacturing and supply chain for Schlumberger, Halliburton-Pinnacle and Bisco Industries, Van has successfully implemented continuous improvement projects including a project that lead to $1.7M in purchasing savings and another key project that increased GR/IR reconciliation by 300%. Van holds a B.A. in Economics from University of Maryland Baltimore County (UMBC), Baltimore, Maryland. Van also offers advanced proficiency in the following systems: Microsoft Office Suite (Excel, PPT, Visio, etc.) SharePoint, SAP/ERP, SAP Business Objects BI, SAP Ariba, Tableau, Oracle. Van is Bilingual in English and Vietnamese.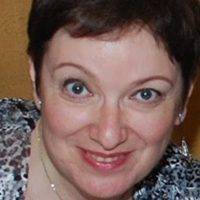 Julie Yarosh
Senior Consultant
Julie Yarosh
Senior Consultant
Julie is a transformational Leader with extensive expertise in building effective business and technology partnerships. Julie earned her PMP and has a proven track record in Program & Project Management, Technology Strategy and Operations, IT-Business Alignment, Organizational Development and Change Leadership. She guides creative, highly energized, focused teams in the delivery of cost effective, high performance solutions that address complex business issues. Julie is a customer-focused leader able to successfully orchestrate complex relationships across multiple organizational levels promoting partner loyalty and minimizing channel conflicts. Her list of successful engagements includes Creata (USA), Kraft Foods/Mondeleze International, USG (US Gypsum), Case IH as well as non-profits and technology consulting organizations. Julie enjoys solving challenging business and technology problems as well as mentoring team members. During her career she developed curriculum and taught seminars such as Projects in the Age of Digital Transformation, Management of IT Projects, Project Management for Non-Project Managers, and Foundations of Data Modeling: Meaningful Analytics. Having diverse professional interests assists her in building relationships with her clients, team members and colleagues leading to win-win business situations. Julie holds a B.S. in Mathematics and Computer Science from the University of Illinois at Chicago and a Master of Science in Computer Science from DePaul University.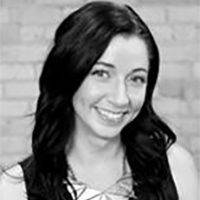 Jenni Wheeler
Creative Design & Brand Manager
Jenni Wheeler
Creative Design & Brand Manager
Jenni is a skilled Brand Manager and Graphic Designer with over 15 years of experience. She is an advocate for clean, consistent design that helps to connect brands to their audiences. She's worked in a number of different industries including publishing and medical supplies and excels at refining corporate identities and utilizing social media to visually communicate brand values. At Ultra Jenni leads the brand vision and creates visual assets to create lead generation. She has a degree in Design and Visual Communications from the Art Institutes International and has specialized training in user experience and user interface design.
Richard Reck
Advisor
Richard Reck is the founder and President of Business Strategy Advisors LLC (BSA), a business strategy consultancy that focuses on serving technology-based and entertainment companies. Mr. Reck serves as a member of the Board of Directors for several companies, including tronc, Inc. (formerly The Tribune Publishing Company), Interactive Intelligence, a public communications software company where he serves on the audit and compensation committees, and SilkRoad Technology, a venture backed SaaS software Company. In addition to these board positions, over recent years he has served as Chairman of Greenbrier & Russel, an Information Technology Services Company bought by Fujitsu, Advanced Life Sciences, a public biopharmaceutical development company where he served as the chairman of the audit committee, Merge Healthcare, a public health care software and information company where he served on the audit and compensation committees and chaired the nominating and governance committee that was sold to IBM, and Sivox Technologies, an eLearning call center software company that merged with Bankers Edge. Mr. Reck is also a registered Certified Public Accountant and was a partner with KPMG LLP, a Big Four CPA firm, for nearly 30 years, where he served as the National Director of the Software and Information Technology and Services Practice for a variety of clients, including companies like BorgWarner Corporation, Zebra Technologies, Inc., and Magnavox Corporation. Mr. Reck received a Bachelor of Arts degree in mathematics from DePauw University and an MBA in accounting from the University of Michigan.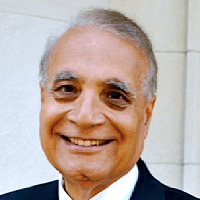 Verinder Syal
Advisor
Verinder Syal has over 40 years of experience in working with companies to deliver exceptional results. He has been an Adjunct Faculty member at Northwestern University since 2006 where he teaches two courses in leadership and entrepreneurship. Mr. Syal is also a published author, having written the book Discover the Entrepreneur Within – A Step-By-Step Guide to Getting It Done. Prior to Syal's work as an author and entrepreneur, he served as the CEO of several companies, including Rhymer Seafood and Stella Cheese. Mr. Syal also spent 19 years at The Quaker Oats Company, where held a variety of positions, including VP of Corporate Planning & Strategy, CEO of Golden Grain, a privately held company acquired by Quaker where under his direction sales reached $300 million, and President of the $2 billion Quaker Breakfast Foods Group, whose brands included Quaker Oats, Cap'n Crunch, and Aunt Gemima. Verinder Syal is the Past Chairman of WPO Chicago, a worldwide business organization, where he developed award winning educational programs. He has an MBA from the University of Michigan and an Engineering degree from MACT, India.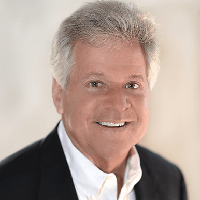 Rick Halperin
Advisor
Mr. Halperin has served as CEO of Coherent Networks International Inc., a software company specializing in the telecom industries. Prior to that, Mr. Halperin was the CEO of JBA International, a unit of JBA Holdings and global ERP software company based in the U.K., where he oversaw a successful IPO. When Mr. Halperin was Vice President of Sales, Services, and Marketing for System Software Associates (SSA), a provider of extended enterprise solutions and services, the company also went public during his tenure. Mr. Halperin spent time as Area Director for Wang Laboratories, a mid-range computer manufacturer, where he was responsible for sales, support, and administrative operations covering nine Midwestern states. Prior to that engagement, Mr. Halperin spent nine years at IBM Corporation in various marketing and management positions. Mr. Halperin has served on the board of directors of several companies both private and public, including Story Inc., JBA International, Advanced Graphical Applications, Airborne Control Technologies, Made2Manage, Coherent Networks International, Epigraph, Interactive Intelligence, and multiple SSA affiliates. Mr. Halperin graduated from Northwestern University with a B.S. degree in Business Administration, and acquired one year of credits toward an MBA in Marketing.