ERP for Medical Device Manufacturing &
Consulting for Medical Device Companies
With competitors multiplying and regulations constantly evolving, medical device manufacturers need flexible, powerful ERP solutions that can significantly improve the management of critical functions.
Extraordinary challenges require extraordinary solutions.
Medical device manufacturers – big, medium and small – look at their rapidly changing, super-competitive industry and see complex challenges and tremendous opportunity. They also see that modern ERP technologies offer intelligent solutions.
Forward-looking organizations know that smart, enhanced ERP solutions are the key to meeting the extraordinary requirements of their uniquely demanding industry. And smart organizations know that they can adopt and leverage today's advanced technologies to successfully manage ever-more-stringent regulations, dynamic product lifecycles, complex supply chains, multi-country compliance, and strict tracking and documentation requirements
Ultra Consultants has a long history of working to find ERP solutions for medical device companies and would love to help you optimize your business.  Implementing the right ERP system can lead to improved efficiency and help position your company for continued success/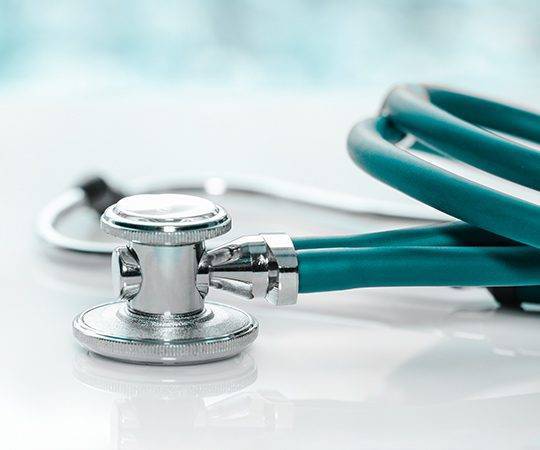 An extension of your team.
With hundreds of clients throughout North America and around the world, 
our team
 brings decades of industry knowledge, business experience and enterprise software expertise to every project in every vertical.
Enterprise Software Consulting for Medical Devices
Ultra compiles valuable software intelligence, critical capabilities insight and a deep understanding of your industry's unique functional requirements via ongoing research, regular software vendor briefings and project technology selections.
Industry-specific solutions address unique requirements.
In this exceptionally complex and demanding marketspace, it's critically important to take every opportunity to increase efficiency, improve organizational performance and find innovative solutions.
DOCUMENTATION COMPLIANCE
Sophisticated product lifecycle management (PLM) software automates and manages documentation from ideation to launch.
QUALITY MANAGEMENT
An industry-specific solution reduces risk, monitors in-process quality, manages field testing and ensures regulatory compliance.
SUPPLY CHAIN MANAGEMENT
Effective supply chains leverage ERP technology to enhance flexibility, reduce risk and accommodate changes to the business model.
TRACEABILITY REQUIREMENTS
Advanced toolsets enable accurate, comprehensive documentation and traceability of parts, components and finished products.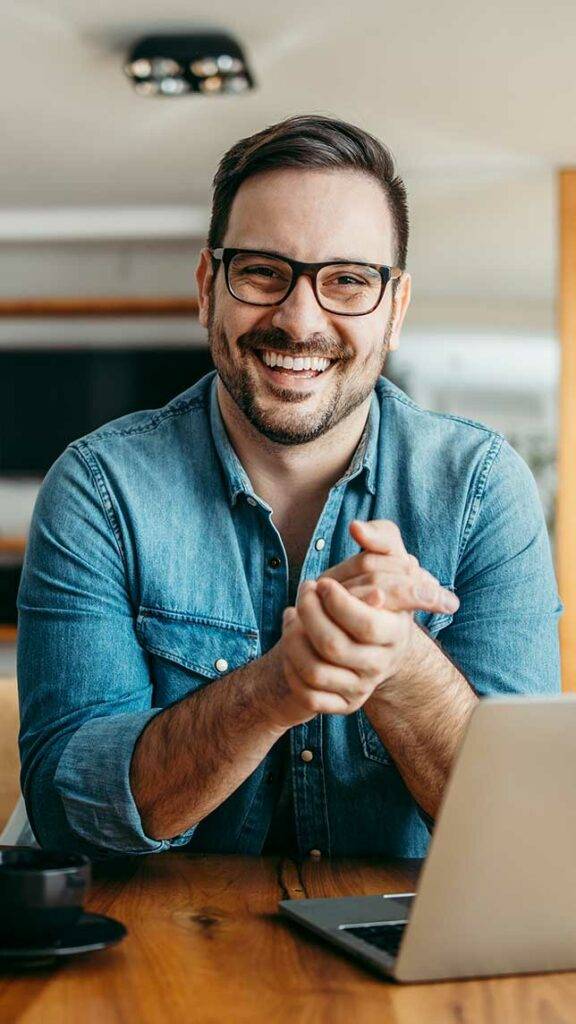 Pushing the boundaries of business transformation.
Applying today's best practices, leveraging our exceptional expertise in manufacturing and distribution and utilizing a flexible and proven methodology, our services are geared to deliver results you never imagined possible.
Business Process Improvement
In the fast-paced electronics manufacturing industry, efficient business processes are vital for success. Our business process improvement consulting services provide a solid foundation for your transformation by comprehensively understanding your unique requirements, assessing your current state and showcasing the possibilities enabled by modern solutions and best practices.
We work closely with your team to develop a desired future state and optimize your core processes. By identifying bottlenecks, eliminating inefficiencies and implementing best practices, we empower your business to maximize productivity and improve overall operational efficiency.
Enterprise Resource Planning (ERP) System Selection
Selecting the right electronics manufacturing software is critical for your business to effectively manage the complex manufacturing processes, supply chain management and inventory management. Our technology selection services guide your electronics manufacturing company through an unbiased, comprehensive and highly structured process designed to identify the best-fit, cost-effective solution that meets your unique requirements within the electronics industry. We ensure that the chosen ERP system scales with your business and enables your future vision.
Solution Implementation Management
Implementing an ERP system in an electronics manufacturing business is a complex undertaking that requires meticulous planning, effective project management and a deep understanding of the electronics manufacturing industry. Our software implementation management services combine a flexible, proven implementation methodology and exceptional project management expertise to ensure the successful deployment of your chosen ERP system. We minimize risk, accelerate time-to-benefit, drive return on investment (ROI) and deliver long-term success while saving our clients money.
Business Value Realization
Implementing an ERP system is just the first step on the journey towards transforming your electronics manufacturing business. Our business value realization process combines industry best practices, process maturity-focused projects, software enhancements and your new capabilities to sustain process improvements, close the value circle and ensure you maximize the benefits of your ERP system. We guide you in leveraging your ERP system to optimize business processes, enhance productivity and drive continuous improvement.
Understanding ERP for Medical Device Manufacturing
The medical device manufacturing develops a wide range of products including machines, devices, equipment and instruments touching design, fabrication, and shipping. Regardless of size, all medical device manufacturers face common challenges to their business operations:
Supply chain disruptions
Quality and traceability
Regulation compliance
These challenges require efficient and streamlined processes to ensure optimal productivity and profitability. Ultra Consultants can help marry ERP technology with your business goals for true digital transformation success.
Our Key Consulting Focus Areas for the Medical Device Manufacturing Industry
1. Enhanced Regulatory Compliance
By integrating regulatory requirements into the core functionality of the ERP system, your company can mitigate the risk of non-compliance, avoid costly penalties and streamline the process of obtaining approvals for new products and modifications. Furthermore, ERP systems facilitate the seamless generation of regulatory documentation, including product registrations, quality control records and adverse event reporting.
This not only accelerates the time-to-market for medical devices but also instills confidence in regulatory authorities and end-users regarding the safety and efficacy of the products. The ability to harness real-time data and analytics through ERP systems empowers your company to proactively address compliance challenges, thereby fostering a culture of continuous improvement and adherence to evolving regulatory standards.
2. Enhanced Product Development and Innovation
ERP systems play a pivotal role in enhancing product development and innovation by streamlining the entire product lifecycle, from ideation to commercialization.
By integrating functions such as research and development, quality management and document control, ERP systems provide a cohesive platform for cross-functional collaboration, data-driven decision-making and efficient project management. This enables your company to accelerate the pace of product development, optimize resource allocation and ensure that all stages of the development process adhere to regulatory requirements and industry standards.
3. Enhanced Manufacturing Optimization
ERP systems serve as a catalyst for enhanced manufacturing optimization by providing real-time visibility into production operations, inventory management and resource utilization.
By consolidating production planning, scheduling and quality control functions, ERP systems enable your company to optimize manufacturing workflows, minimize waste and maximize the utilization of resources. The ability to capture and analyze production data in real time empowers you to identify bottlenecks, streamline processes and continuously improve your manufacturing operations.
4. Enhanced Supply Chain Management
By integrating supply chain planning, procurement and logistics functions, ERP systems enable your company to optimize inventory levels, mitigate supply chain risks and foster strategic supplier partnerships. The ability to capture real-time demand signals, forecast market needs and synchronize production schedules with supplier capabilities empowers your company to maintain an agile and responsive supply chain that can adapt to dynamic market conditions.
5. Enhanced Market Access and Reimbursement
By integrating market intelligence, pricing analytics and reimbursement data, ERP systems enable your company to develop targeted market access strategies, optimize pricing models and navigate the intricate landscape of healthcare reimbursement policies. The ability to capture real-time market data and analyze payer trends empowers you to make informed decisions regarding product positioning, market entry timelines and pricing negotiations.
6. Enhanced Clinical Trials and Research
By integrating clinical trial management, electronic data capture and regulatory compliance functionalities, ERP systems enable your company to streamline the execution of clinical trials, ensure data integrity and adhere to stringent regulatory requirements. The ability to centralize clinical trial data and analytics within the ERP system facilitates real-time insights into trial progress, patient recruitment metrics and safety monitoring, empowering you to make informed decisions and adapt trial strategies as needed.
7. Enhanced Post-Market Surveillance
ERP systems play a pivotal role in enhancing post-market surveillance by providing a unified platform for adverse event reporting, complaint handling and post-market quality management. By integrating post-market surveillance processes into the core functionality of the ERP system, your company can capture and analyze real-world data, adverse event reports and customer feedback to proactively identify potential safety concerns and drive timely corrective and preventive actions.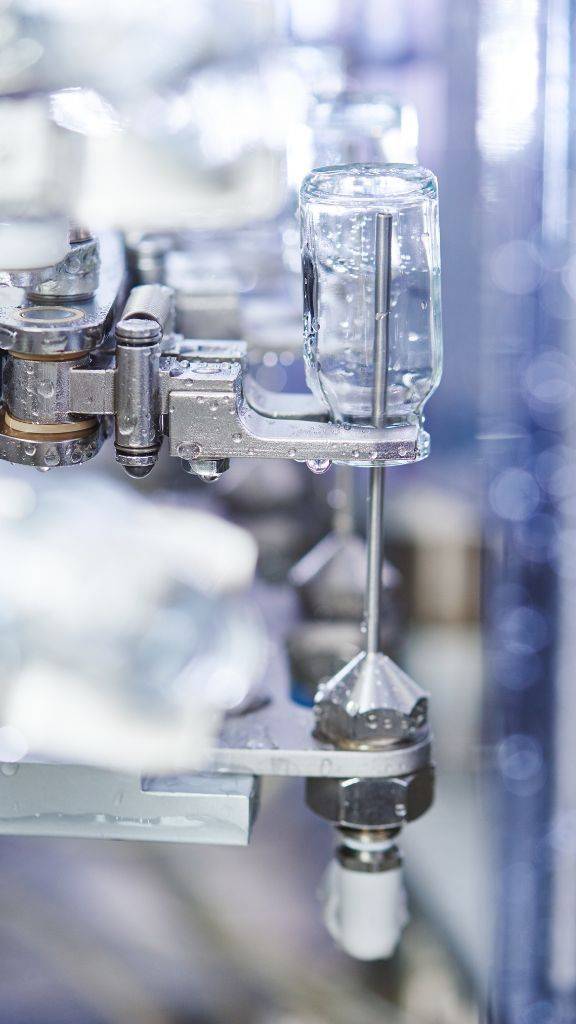 ERP for Medical Device Manufacturing: Frequently Asked Questions
One of the benefits of ERP systems is their ability to integrate with existing software solutions. A reputable ERP provider will work with you to assess your current systems and determine the best approach for integration. Whether it's integrating with your customer relationship management (CRM) software, accounting systems, or manufacturing execution systems (MES), ERP can streamline operations by centralizing data and eliminating the need for manual data entry. An experienced ERP consultant can be invaluable for helping your company navigate these integrations and ensure a successful ERP implementation.

Yes, there are ERP systems specifically designed for the medical device manufacturing industry. These systems cater to the unique needs of the industry, such as product lifecycle management, quality control, and regulatory compliance. They often include features like traceability, lot control, serial number tracking, and document control, which are crucial for ensuring the safety and efficacy of medical devices.
Implementing an ERP system can bring many advantages. For starters, it enables better inventory management by providing real-time visibility into stock levels, ensuring you never run out of crucial components or materials. Additionally, ERP helps streamline the production process, reducing lead times and minimizing waste. It also enhances compliance with industry regulations, such as FDA guidelines, by providing accurate and auditable data. Ultimately, ERP helps you operate more efficiently, reduce costs, and improve customer satisfaction.
Industry Insights: Medical Devices
Exploring industry insights highlights how ERP solutions empower Medical Device manufacturers streamlining operations and compliance in this rapidly evolving sector.
In today's highly competitive market, medical device companies need to streamline their operations and improve…
In the complex world of the medical device industry, healthcare digital transformation has become a…
With the increasing demand for innovative medical devices and the constant advancements in technology, it's…