Effective ERP Implementation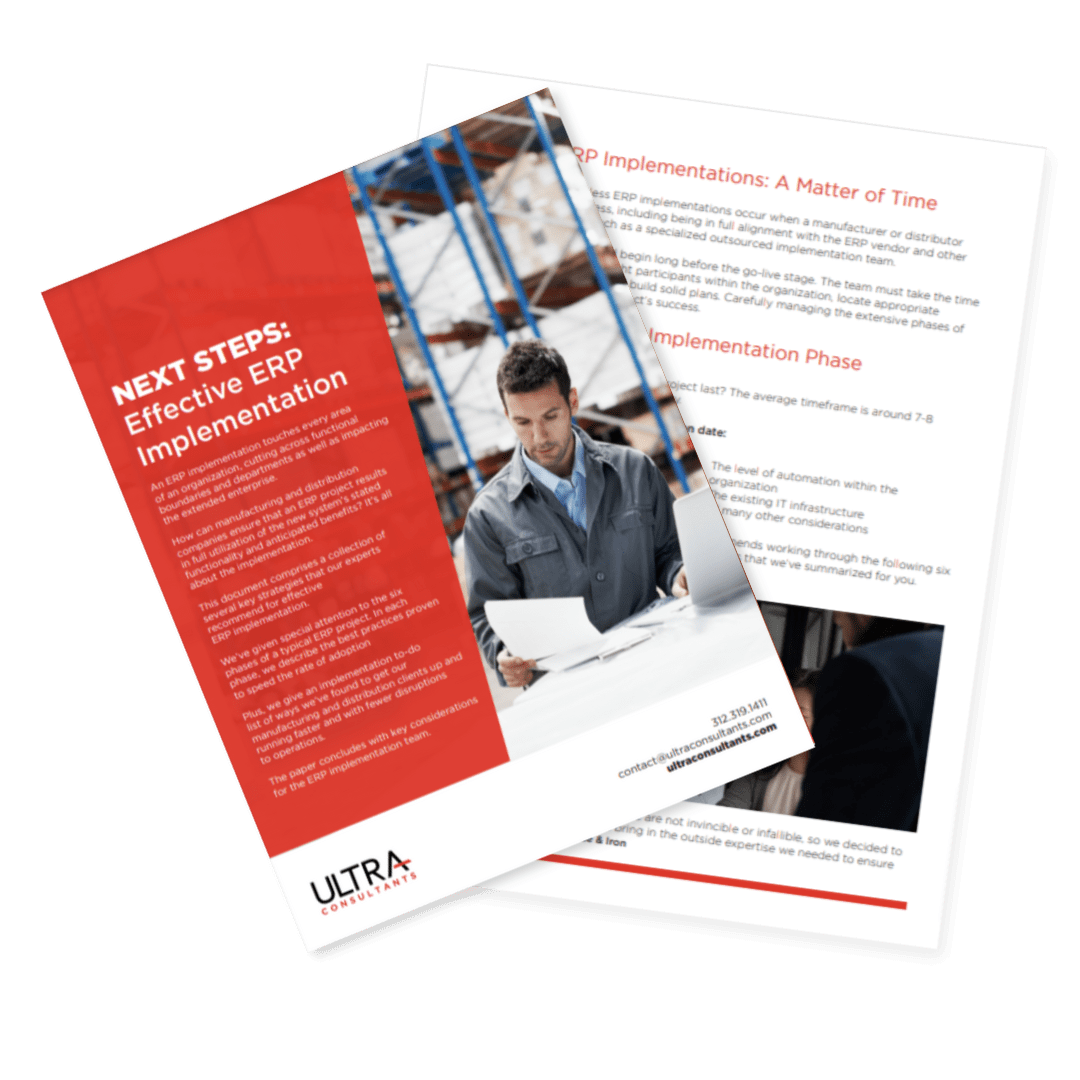 Succesful ERP Implementation
A new ERP solution promises increased efficiencies, new capabilities and improved business performance. Ultra's methodology for implementation ensures our clients get the intended benefits from their ERP selection. At Ultra, we employ:
Essentially, we put the right people and expertise in place to realize a successful implementation of the new systems, software and processes. Watch this 3-minute video to learn how to successfully get from selection to go-live.
Want guaranteed success with your ERP project?
Take the next steps by booking an initial consultation with our team – and discover how Ultra Consultants assists hundreds of companies to accelerate profitability!
Here are some of our most popular resources.