Current enterprise systems come loaded with pre-written ERP reports, but the list never covers all user needs – these systems mainly just come with the preferred report as advertised for the end-user. Ultra has found it often takes users weeks or months to master these report-writing tools.
Standard ERP Reports and Report Writing
The importance of report writing is often overlooked as a critical step in an enterprise software implementation. Information is the goal of the ERP implementation, and both strategy and capable resources are required to achieve this goal.
Report writing needs to fall into the following categories:
Forms such as invoices, order acknowledgments, purchase orders, receivables statements, payables checks, etc.
Managed reports produced on a reoccurring basis
Ad hoc reports that are usually one-time, "I need this information now" reports
Analytical reports that show data and help analyze what is happening
Executive dashboards that provide a snapshot of business performance against the company's key performance indicators (KPIs)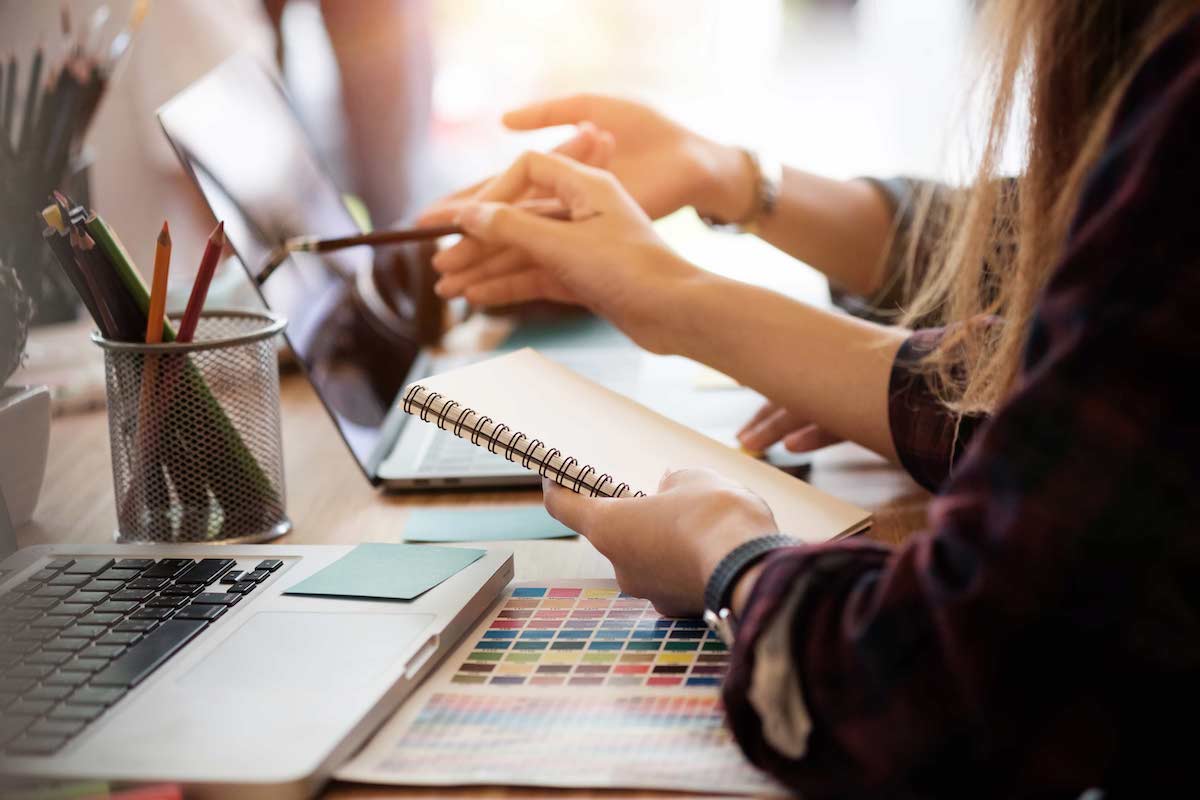 All of these items need to be considered in a comprehensive report writing strategy that identifies needs at all levels, report-writing tools, data deployment (data warehouse versus data marts), and report deployment methods.
Ultra's Approach to ERP Reports
The development of ERP reports and forms is a significant task that cannot be taken lightly. Oftentimes it is access to information that is a key driver of the project.
During the Business Process Improvement (BPI) phase of the project, the project team should be sure to document forms and reports used in the business process. In addition, the team should gather key performance indicators used to manage the business.
In the development of the future state, the team will define the reporting strategy. The strategy will document the following:
Key performance metrics
Transactions and dimensions
Information needs
Analysis needs
In the education phase, the team will understand the many types of reporting tools:
Transaction grid queries
Dashboards
Scorecards
Published reports
Ad hoc reports
The reporting strategy will define how all these reporting tools are used to improve access to information.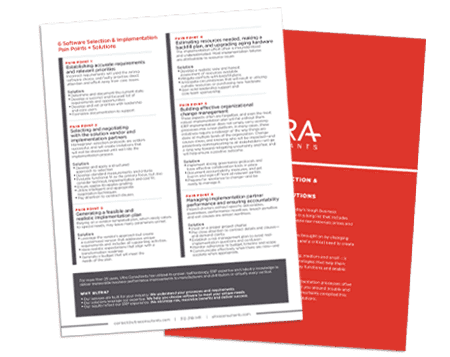 6 SOFTWARE SELECTION & IMPLEMENTATION PAIN POINTS + SOLUTIONS
Software selection and implementation processes often present challenges of their own. To steer you around trouble and help you drive success, Ultra's experts compiled a list of pain points and solutions to be aware of as you embark on this journey.
We're with you all the way.
DIRECT CONNECTION

Our experience shows that the hard work done in the business process optimization phase has a clear positive effect on implementation efficiency, project timeframe and time-to-benefit.

CRITICAL STRUCTURE

Ultra's implementation management methodology is designed to maximize the integration of your team, your software vendor, your implementation partner and our consultants.
IMPORTANT CONTINUITY

With our business process consultants managing your implementation, you ensure your solution is implemented and configured to achieve your future state.

MEASURABLE RESULTS

A well-managed implementation delivers greater speed-to-value, faster payback and better ROI, as well as lower risk, less scope creep and fewer delays caused by error and rework.

"Ultra understands the human element in ERP - that successful implementations are more about the people and processes than the software. The difficulty is in change management, and Ultra does that every day."