New Report: In-Depth Info on the Top ERP Solutions for Food & Beverage Manufacturing
Food & Beverage companies — big, medium and small — are looking at modern ERP solutions to help them manage more effectively, streamline key functions and accelerate core processes.
To achieve those objectives, they need a solution that is well-suited to the Food & Beverage business – and fits their organization's unique needs.
What is the best choice for your replacement ERP solution? Get the knowledge you need when you download Ultra Consulting's new ERP Vendor Update: Food & Beverage Manufacturing.
What You'll Get
The ERP Vendor Update offers a close-up look at 10 of today's top Food & Beverage software solutions. With more detailed information and more real-world insight than typical software overviews, the report presents complex data clearly, and enables easy analysis and comparison. And, most important, it covers the industry comprehensively, with accurate, up-to-date information on the advanced Food & Beverage industry solutions from Aptean, Deacom, IFS, Infor, Microsoft (Alithya), Plex, QAD, Sage, SAP and SYSPRO.
The 7 Deadly Sins of ERP Implementation
Some mistakes are just bad strategic or financial decisions. Some are the inevitable consequence of situational or organizational factors. Some, however, are the result of process-oriented or people-centric choices – and are easily avoided. These are The Seven Deadly Sins of ERP Implementation.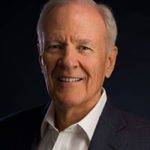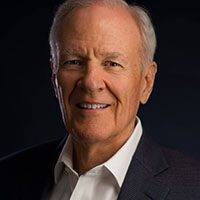 Jeff is the founder of Ultra Consultants, a well-known voice in the ERP consulting industry and an expert on ERP solutions for discrete and process manufacturers. Over the last 40-plus years, his companies have helped more than 2,000 organizations improve their business processes, select ERP software and implement advanced solutions.