Ultra State of the Economy Update – Better is Relative
As an independent ERP consulting firm, the health of the overall economy is a topic that comes up often as project teams look to Ultra to understand how to effectively leverage enterprise technology to improve business performance.
We understand that the role of an ERP consultant can add clarity. As part of the regular series of economic post, see the following wrap up of recent economic data and events that have major sway over the economy.
Worldwide Economy- Better is Relative
The global economy continues to expand, but third-quarter growth has disappointed in some economies. Idiosyncratic factors (new fuel emission standards in Germany, natural disasters in Japan) weighed on activity in large economies. But these developments occurred against a backdrop of weakening financial market sentiment, trade policy uncertainty, and concerns about China's outlook.

While the December 1st announcement that tariff hikes have been put on hold for 90 days in the US-China trade dispute was welcome, the possibility of tensions resurfacing in the spring casts a shadow over global economic prospects.
The growth forecast for the United States also remains unchanged.
Growth is expected to decline to 2.5 percent in 2019 and soften further to 1.8 percent in 2020 with the unwinding of fiscal stimulus and as the federal funds rate temporarily overshoots the neutral rate of interest.
Nevertheless, the projected pace of expansion is above the US economy's estimated potential growth rate in both years.
Strong domestic demand growth will support rising imports and contribute to a widening of the US current account deficit.
High-frequency data signal subdued momentum in the fourth quarter. Outside the United States, industrial production has decelerated, particularly of capital goods. Global trade growth has slowed to well below 2017 averages.
The true underlying impetus could be even weaker than the data indicate, as the headline numbers may have been lifted by import front-loading ahead of tariff hikes, as well as by an uptick in tech exports with the launch of new products.
Consistent with this interpretation, purchasing managers' indices, notably in the category of new orders, point to less buoyant expectations of future activity.
Financial conditions in advanced economies have tightened since the fall. Equity valuations—which were stretched in some countries—have been pared back with diminished optimism about earnings prospects amid escalating trade tensions and expectations of slower global growth.
Major central banks also appear to be adopting a more cautious approach. While the US Federal Reserve raised the target range for the federal funds rate to 2.25–2.50 percent in December, it signaled a more gradual pace of rate hikes in 2019 and 2020. In line with earlier communication, the European Central Bank ended its net asset purchases in December.
However, it also confirmed that monetary policy would remain amply accommodative, with no increase in policy rates until at least summer 2019, and full reinvestment of maturing securities continuing well past the first rate hike.
Increasing risk aversion, together with the deteriorating sentiment about growth prospects and shifts in policy expectations, have contributed to a drop in sovereign yields—notably for US Treasuries, German bunds, and UK gilts.
Among euro area economies, Italian sovereign spreads have declined from their peak in mid-October on a resolution of the budget standoff with the European Commission, but remain elevated at 270 basis points as of January 7.
Spreads for other euro area economies have remained largely unchanged over this period.
Beyond sovereign securities, credit spreads widened for US corporate bonds, reflecting lessened optimism and energy sector concerns owing to lower oil prices.
Worldwide Manufacturing
Growth of the global manufacturing sector slowed closer to stagnation in January. At 50.7, the J.P.Morgan Global Manufacturing PMI™ fell for the ninth straight month to its lowest reading since August 2016.
The US remained one of the stronger performing nations in January, with its PMI rising to buck the slowing trend seen at the global level.
Moreover, if US data were excluded from the Global Manufacturing PMI calculation the reading would have been 50.0, a level signaling stagnation.
The slowdown in China manufacturing was the main drag, as the China PMI fell to a near three-year low. The euro area and Japan PMIs fell to 50- and 29-month lows respectively.
Sector data suggested that the consumer goods industry was the strongest performer, despite seeing its rate of expansion slow to a four-month low. The PMI for the intermediate goods sector fell to the stagnation mark of 50.0, while a slight contraction was signaled for investment goods producers.
The rate of expansion in global manufacturing production eased to a 31-month low in January. This mainly reflected a near-stalling in the rate of growth in new orders, as new business rose at the weakest pace during the current six-year sequence of expansion. New export work decreased for the fifth straight month and to the greatest extent since May 2016.
Better news was provided by the trends in employment and business confidence. Staffing levels rose for the twenty-ninth consecutive month, with the rate of job creation improving slightly.
Meanwhile, manufacturers' optimism regarding the one-year outlook for the sector rose to a four-month high.
Input cost inflation eased to a 19-month low in January, with rates of increase slowing (on average) in both developed and emerging markets. The pricing power of manufacturers held up comparatively well, with average output charges rising at a slightly quicker pace than before the turn of the year. Although average vendor lead-times lengthened again, it was to the least marked extent in almost two years.
Trade Policy
U.S. trade policy changes are still making big waves in numerous industries. The automotive industry is one where the tariffs and accompanying policies may have had a more negative impact that originally planned.
Current changes are projected to raise consumer prices for new and used vehicles and lower U.S. light vehicle sales, employment, and economic output. The Center for Automotive Research (CAR) estimates that the cumulative effect of current and potential U.S. trade actions on automobiles and auto parts could cause new car prices to rise by USD 2,750 on average. CAR estimates that the price of even U.S.-built vehicles could increase as much as USD 1,900 due to the current share of imported parts content, and imported vehicle prices could rise by as much as USD 3,700. The vast majority of the estimated price impacts are attributable to the potential auto and parts tariffs that the Administration is considering imposing under Section 232 of the Trade Expansion Act of 1962, as amended.
CAR's analysis assumes that Canada, Mexico, and South Korea are exempt from potential Section 232 auto and based on the Korea-United States free trade agreement (KORUS) and exemptions from Section 232 auto and parts tariffs for Canada and Mexico that were agreed to in side letters to the USMCA that was signed in November 2018.
Rather than help the U.S. automotive and parts industries, the cumulative effect of the Section 232 steel and aluminum tariffs, Section 301 China tariffs, USMCA, and the potential 25 percent Section 232 tariff on imported autos and auto parts could lead to a 1.3 million drop in U.S. light vehicle sales, 366,900 fewer U.S. jobs, and $30.4 billion lower U.S. economic output. U.S. new automobile dealerships could lose as many as 77,000 jobs and $43.6 billion in revenue.
Used vehicle prices will also rise due to heightened demand and constricted supply, and higher automotive parts prices will drive up the price of vehicle maintenance and repair, so even holding on to an existing vehicle will become more expensive.
U.S. Economy and Inflationary Risks
Global financial conditions have tightened appreciably in the last few months, with a significant global selloff in many major financial markets in the last quarter of 2018.
While there has been a partial retracement of that selloff in the new year — globally, markets are now looking for signs that the financial cycle may finally be turning.
That is especially true in the United States, which has been further ahead in the economic and financial cycle compared to most other regions.
In addition, investors are focused on the Federal Open Market Committee, trying to judge whether the Federal Reserve may be close to ending — or at least pausing — its recent series of interest-rate hikes.
In fact, 2018 was the most difficult year for markets since the global financial crisis. Almost every asset class saw negative returns. The few major areas that showed positive results were "safe haven" assets such as US Treasuries, UK gilts and Japanese Government Bonds.
2018 also saw the return of significant volatility to global financial markets, after a prolonged period of very low volatility. Markets have recovered somewhat in the new year — with stocks making up about half of their 2018 losses, and with credit spreads tighter by about one-third.
For the United States, the IMF finds that risks to U.S. growth have increased somewhat. The distribution has moved slightly to the left compared to the third quarter of 2018, even after accounting for the partial retracement of the market selloff.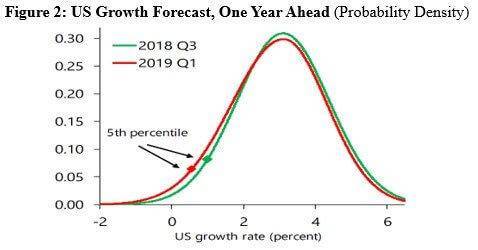 One key driver for the tightening of global financial conditions was the negative data surprises seen in parts of the world in 2018. Euro-area economic data were weak; data from emerging markets were often disappointing, and even the strong U.S. economy began to show signs of a slowdown.
Another important catalyst was a pessimistic season of "forward guidance" from corporate management — underscoring trade fears, political uncertainty (especially in Europe and the United Kingdom), rising labor costs, and slowing economies worldwide. In the United States, corporate earnings growth is projected to decline in 2019.
Together, these two trends led to lower market expectations for inflation.
We can see this clearly when looking at inflation swaps, which are among the most important instruments for determining market inflation forecasts for the United States and the euro area. In both regions, markets are predicting that inflation will remain subdued over the next five years.
Options on inflation swaps allow us to estimate the implied probabilities for potential inflation outcomes in the future. These options suggest that inflation is likely to remain low with there being little chance of U.S. or euro-area inflation hitting 3 percent for a full year, over the next five-year period.
This outlook for inflation has led markets to expect a more dovish path for central banks. In the United States, markets now expect the Fed to stay "on hold" in 2019-20. How these Fed projections and market forecasts are reconciled, will be one of the key questions for 2019. For the ECB, markets predict the first hike in 18 months — up from 12 months as recently as October.
Meanwhile, many observers foresee that the end of the current financial cycle may be getting closer in the United States. A variety of economic and financial variables display late-cycle behavior. Although financial conditions are tightening, credit spreads are still narrow by historical standards, and M&A activity has been strong — a factor that we often see near the end of cycles.
The yield curve has begun to flatten—a process that tends to occur before the onset of a downturn. Corporate margins may have peaked; wage growth is picking up; and unemployment is very low.
There are additional signs of late-cycle behavior, especially in the U.S. bond market. Term premia and credit spreads are compressed today, as they usually are near the end of the cycle.
In addition, bond markets may be underpricing credit risk. Probabilities of default, calculated using widely used models, are very low despite a much higher level of corporate debt. Easier financial conditions lead to lower default forecasts in these models, causing investors to tolerate higher credit risk. That's when credit problems tend to build up in markets.
Ultra-Industry Indicators
Below is a chart representing the most recent performances of investment portfolios within Ultra's largest industry sectors. Each portfolio is represented by major businesses within each industry and Ultra tracks the year to date high, and year to date low for each portfolio. The dot on each line represents where the portfolio stood as of this publication. The blue arrows indicate whether the closing number was above or below our previous publication.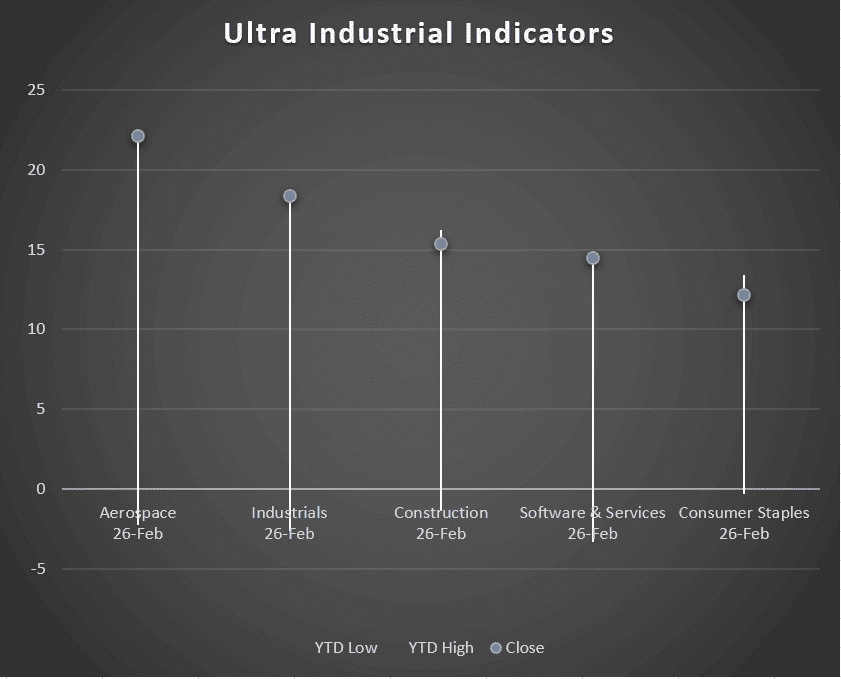 *Aerospace & Defense – Indicated by Boeing, Northrup, General Dynamics, etc. Industrial Goods – Caterpillar, United Tech, Honeywell, GE, Raytheon, etc. Construction/Housing – Home Depot, Lowes, Avalonbay, Vulcan Materials, etc. Software & IT Services. – Microsoft, Alphabet, Salesforce Consumer Goods – Indicated by CVS, Coca Cola, Kroger, Colgate, etc.
U.S. Manufacturing & Distribution
Manufacturing output decreased 0.9 percent in January to a level that was, nonetheless, 2.9 percent above a year earlier. The output of durable goods moved down 1.7 percent because of a sizable drop for motor vehicles. The index for motor vehicles and parts fell 8.8 percent, as vehicle assemblies fell from 12.3 million units at an annual rate in December (their highest monthly pace since June 2016) to 10.6 million units in January (their lowest reading since May 2018).
Most other major durable goods industries also recorded decreases; only fabricated metal products and furniture posted gains.
The output of nondurables was unchanged; its components posted mixed results, with only petroleum and coal products recording an increase of more than 1 percent and only apparel and leather recording a decrease of more than 1 percent. The output of other manufacturing (publishing and logging) rose 1/2 percent.
Manufacturing output decreased by 9%
Mining output edged up 0.1 percent in January; the index for mining was 15.3 percent above its level of a year earlier. The output of utilities increased 0.4 percent in January, with natural gas utilities rising 6 percent after falling 19 percent in December.
Capacity utilization for manufacturing declined 0.7 percentage point in January to 75.8 percent, about 2 1/2 percentage points below its long-run average. The utilization rate for mining fell to 94.8 percent but remained well above its long-run average of 87.1 percent. The operating rate for utilities increased to 75.4 percent, a rate that is about 10 percentage points below its long-run average.
The large drop in the output of motor vehicles and parts contributed significantly to sizable decreases posted by consumer durable goods, transit equipment, and durable materials.
Results were mixed among other market groups, with many recording little change.
Gains of more than 1/2 percent were registered by consumer energy products and by industrial and other equipment, while losses of nearly 1/2 percent or more were registered by information processing equipment, by defense and space equipment, and by construction supplies.
U.S. Regional Data
Texas factory activity continued to expand in January, according to business executives responding to the Texas Manufacturing Outlook Survey. The production index, a key measure of state manufacturing conditions, rose from 7.3 to 14.5, indicating an acceleration in output growth.
Other measures of manufacturing activity also suggested continued expansion in January, although the pace of demand growth slowed a bit. The capacity utilization index rose seven points to 14.8, and the shipments index rose five points to 11.4. Meanwhile, the new orders index edged down to 11.6 and the growth rate of new orders index fell from 5.8 to 1.2.
Perceptions of broader business conditions improved in January.
The general business activity index rebounded from a multiyear low of -5.1 in December to 1.0 in January. This near-zero reading suggests manufacturers were fairly balanced in their assessment of whether activity had improved or worsened from last month. The company outlook index also rebounded from negative territory this month, rising more than 10 points to 7.1.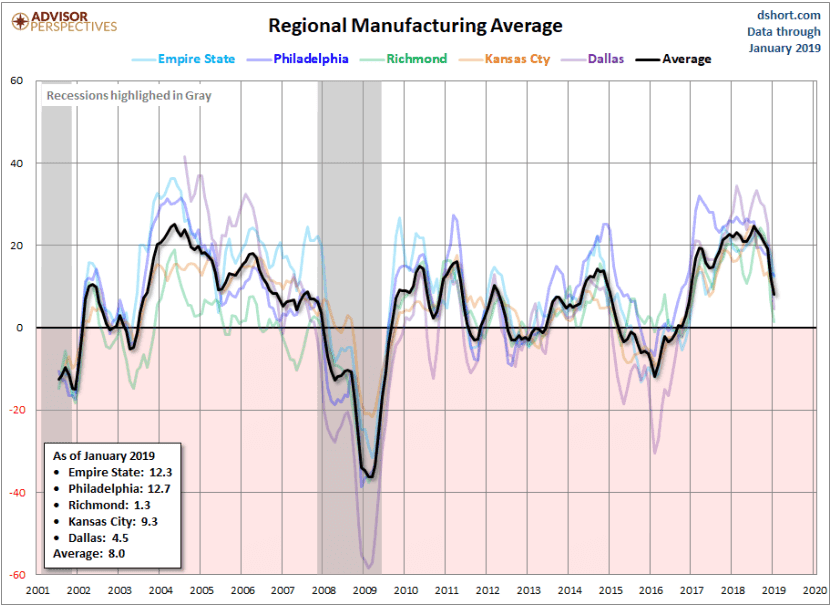 In the Eastern Philadelphia region, manufacturing activity in the region continued to grow, according to results from the January Manufacturing Business Outlook Survey. The survey's broad indicators remained positive, although their movements were mixed again this month: The general activity and new orders indicators increased from their readings last month, while the indicators for shipments and employment decreased.
The firms reported growth in the underlying demand for their products and are generally optimistic about future growth and employment. The index for current manufacturing activity in the region increased from a revised reading of 9.1 in December to 17.0 this month* (see Chart 1). Over 30 percent of the manufacturers reported increases in overall activity, while 13 percent reported decreases.
The new orders index increased 8 points to 21.3, its highest reading in six months. The current shipments index, however, decreased 1 point to 11.4. Both the unfilled orders and delivery times indexes were positive this month, suggesting higher unfilled orders and slower delivery times. Inventories declined this month: The current inventory index fell 10 points to -7.6, its first negative reading in 14 months.
In the tenth manufacturing district, the month-over-month composite index was 5 in January, similar to 6 in December, and lower than 17 in November. The composite index is an average of the production, new orders, employment, supplier delivery time, and raw materials inventory indexes. The slow and steady increase in factory activity was driven by durable goods producers, particularly wood products, fabricated metals, electrical equipment and appliances, and furniture manufacturing.
Month-over-month indexes were somewhat mixed. The production index jumped back into positive territory, while the order backlog index turned negative for the first time since June 2017. Most year-over-year factory indexes eased from the previous month, and the composite index decreased from 38 to 31. Future factory activity expectations remained solid. The future composite index eased slightly from 22 to 18, while the future production index increased.
Business activity grew slightly in New York State, according to firms responding to the January 2019 Empire State Manufacturing Survey. The headline general business conditions index fell eight points to 3.9, its lowest level in well over a year. New orders increased at a slower pace than in recent months, while shipments continued to climb significantly. Delivery times were slightly shorter, and inventories declined.
Labor market indicators pointed to a modest increase in employment and hours worked. The prices paid index moved lower for a second consecutive month, indicating some slowing in input price increases, and the prices received index held steady. Looking ahead, firms were less optimistic about the six-month outlook than they were last month.
Fifth District manufacturing activity was soft in January, according to the latest survey from the Richmond Fed. The composite index rose from −8 in December to −2 in January but continued to indicate weak growth. The rise from December came from increases in the component indexes of employment and shipments, although the shipments index remained negative. The third component, new orders, dropped to −11, its lowest reading since June 2016. Meanwhile, the index for backlog of orders fell to −21, its lowest reading since May 2009.
Overall, the United States holds strong, manufacturers remain optimistic that conditions will improve in the coming months.
As you evaluate business activity impacts, see additional resources for ERP education to get deeper insight.
Contact Ultra for the best way to get started on your business performance improvement project.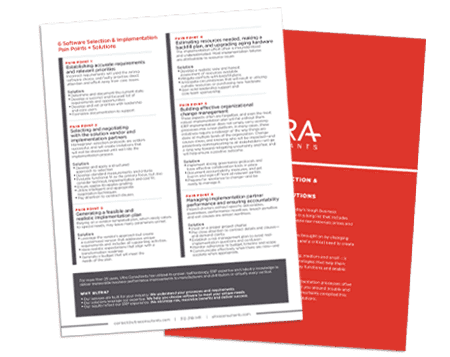 6 SOFTWARE SELECTION & IMPLEMENTATION PAIN POINTS + SOLUTIONS
Software selection and implementation processes often present challenges of their own. To steer you around trouble and help you drive success, Ultra's experts compiled a list of pain points and solutions to be aware of as you embark on this journey.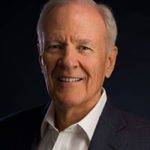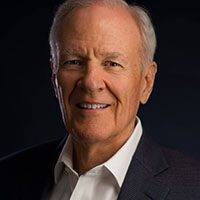 Jeff is the founder of Ultra Consultants, a well-known voice in the ERP consulting industry and an expert on ERP solutions for discrete and process manufacturers. Over the last 40-plus years, his companies have helped more than 2,000 organizations improve their business processes, select ERP software and implement advanced solutions.