One of North America's most recognizable wagon and toy manufacturers.
The Challenge
Radio Flyer looked to standardize global operations on a single, modern ERP platform to support business expansion and optimize strategic processes.
Specifically, the legacy AS-400 based ERP system limited the company in several key areas. Management sought to improve visibility into the supply chain, optimize inventory, increase accuracy of sales forecasting, automate complex sales and financial operations, and improve reporting with real-time analytics.
Notes Tom Cesario, Radio Flyer's Senior Director of IT, "Our goal was to enter into an ERP selection project to ultimately transform the way we manage our business operations with proven, modern technology."
"Ultra helped us clearly understand how to improve our business. We had confidence that our ERP project would deliver true business process transformation."
ERP Guidance
As the team entered into the ERP project, they were well aware that the ERP landscape can be confusing. The number of vendors in the industry has grown larger and more complex every year. The Radio Flyer team knew it would take a significant effort to identify and study the players to form an accurate plan.
"It was a matter of us not having in-house ERP expertise. Nor did we have the time or resources to efficiently dedicate to the effort," states Cesario. "Our team was intimately familiar with our legacy system, but we had a knowledge gap in terms of what was available in the technology landscape and how systems had evolved."
They knew it was smarter not to "go it alone" but instead to team with independent selection experts.
To that end, Radio Flyer sought out the ERP experts from Ultra Consultants.
Business Process Mapping
Ultra helped Radio Flyer identify gaps between the current state and the desired future state of operations, along with identifying the specific systems that help close those gaps.
This kind of business process improvement had never been done before at the company.
Business process maps provided the company with an easy-to-read view of business processes. The maps were organized so they were understood at a high level by management, but also provided the detail needed for review and analysis.
For Radio Flyer, the maps became a valuable component in the entire project. Says Cesario, "The exercise of current and future state mapping allowed our internal employees to better understand how we did things today and how the future software would help. It was a clear look at the pain points, bottlenecks and waste we had in our process, and how to prioritize those. This helped sharpen the focus on potential vendors."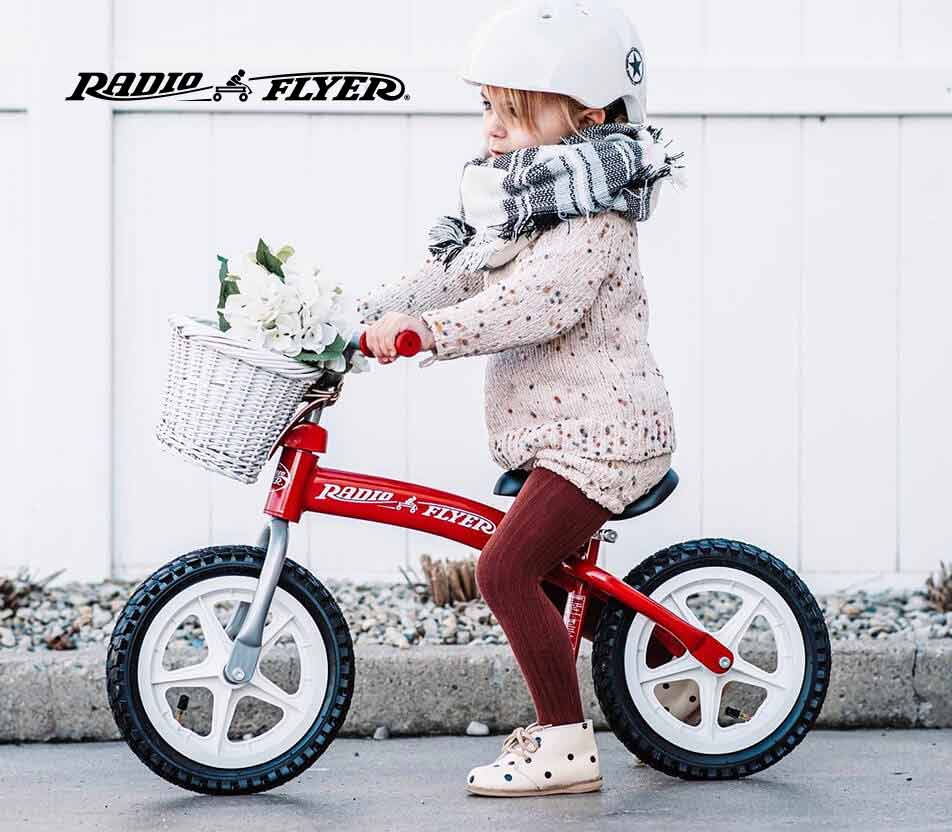 About The Company
From its humble beginnings in 1917 in a one-room Chicago workshop, to becoming one of North America's most recognizable wagon and toy manufacturers, Radio Flyer is a true icon.
The American toy company is best known for its popular "Radio Flyer" red wagon as well as an expanded product line that now includes scooters, tricycles, bicycles, ride-on horses and other ride-on toys.
Throughout the decades, Radio Flyer has enjoyed a prominent place in the hearts of kids, families and American popular culture.
ERP Selection
Radio Flyer appreciated that Ultra's documentation served as an input into the vendor demos when it came to ERP evaluation. It helped the project team focus on key functionality,  and gain a clear sense of which ERP features and functions would be needed for business process improvement.
"The ERP selection would have taken much longer without the current and future state exercise Ultra led. We were able to focus our ERP selection with this useful information," notes Cesario.
Ultra also helped in contract negotiations and implementation management with the system of choice,Oracle's JD Edwards EnterpriseOne.
The system was best suited to the needs uncovered in the selection process, offering a single source of business data and access to real-time order information.
Results
With assistance from Ultra's team of independent ERP consultants, Radio Flyer was able to:
Clearly identify gaps between the current state and desired future state of operations.
Effectively determine which ERP systems would best help the company streamline business operations.
Gain a clear sense of which ERP features and functions would produce business process improvement.
The Radio Flyer team leveraged Ultra's experience guiding hundreds of midmarket manufacturers through ERP selection and business process improvement.
The insight was invaluable in keeping the team on course, reducing effort, and helping the team members efficiently reach their goal in the shortest period.
Concludes Cesario, "Working with Ultra, we had a clear understanding of how to transform our business, and confidence that their knowledge of ERP systems would improve the outcomes of our selection project."
Software selection and implementation processes often present challenges of their own. To steer you around trouble and help you drive success, Ultra's experts compiled a list of pain points and solutions to be aware of as you embark on this journey.