6 Software Selection & Implementation
Pain Points + Solutions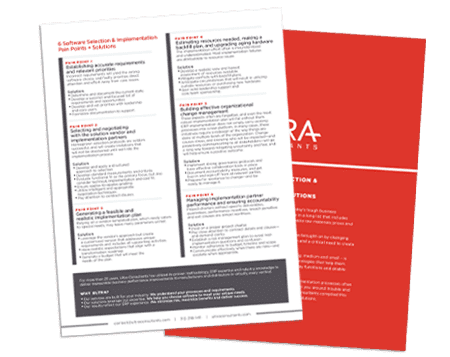 Today's business environment is tough and volatile.
Manufacturing and distribution companies – big, medium and small – are looking at modern ERP and other software solutions to help them manage more effectively, streamline key functions, and accelerate core processes.
Software selection and implementation processes often present challenges of their own.
To steer you around trouble and help you drive success, Ultra's experts compiled a list of pain points and solutions to be aware of as you embark on this journey.
By filling out this form, I acknowledge that I have read, consent to, and agree to be bound by, the terms of Ultra's Privacy Policy.