ERP Vendor Update: Industrial Equipment Manufacturing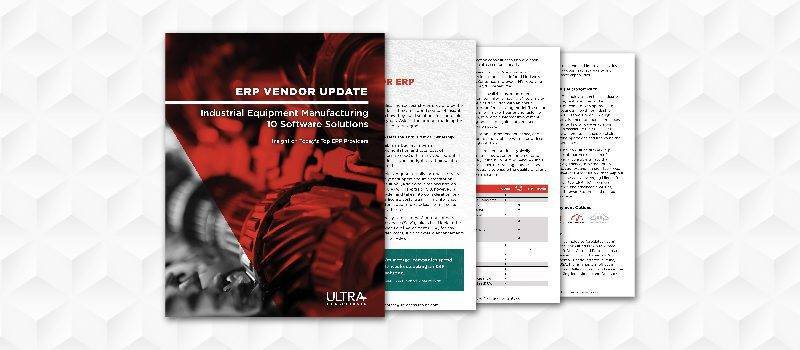 It's always been difficult to effectively manage parts, production, people and products. And today it's even harder.The solution – in good times and bad – is to become more efficient. To do that, however, you need the right ERP solution. What is the best solution for your organization?
Get the knowledge you need to make an informed and intelligent choice when you download the 2021 ERP Vendor Update: Industrial Equipment Manufacturing.
What You'll Get
The ERP Vendor Update offers a close-up look at 10 of today's top IEM software solutions. With more detailed information and more real-world insight than typical software overviews, the report presents complex data clearly, and enables easy analysis.
And, most important, it covers the industry comprehensively, with accurate, up-to-date information on the advanced IEM industry solutions from Epicor, IFS, Infor, DELMIAworks, Microsoft (Arbela), Oracle (Terillium), Plex, QAD, Rootstock and SAP.
By filling out this form, I acknowledge that I have read, consent to, and agree to be bound by, the terms of Ultra's Privacy Policy.