A Roadmap for Business Performance Improvement Guide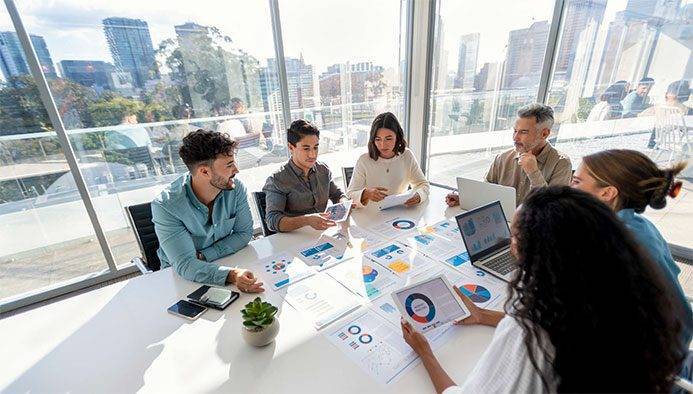 You can't just compete in today's manufacturing sector. You have to compete and win.
ERP systems play a role in performance improvement goals, from automating record-keeping to streamlining business processes. And these improvements impact your bottom line.
What You'll Learn:
This guide provides you with a roadmap for implementing process improvement programs to drive business performance improvement.
Faster communications, instant access to real-time data and improved visibility are all proven to drive business performance improvement.
Key Take Aways:
Get the key information for companies to use modern ERP systems to improve business performance.
See actionable tips to do more with less and work smarter in all functional areas – from the plant floor to the front office.
Understand proven methodologies that deliver an ROI on your enterprise technology project.
Get Independent Insight:
Today's manufacturing and distribution business climate is evolving dramatically due to disruptive technologies, dynamic market changes and other forces.
This paper helps you stay ahead of the risk curve to survive and thrive.
By filling out this form, I acknowledge that I have read, consent to, and agree to be bound by, the terms of Ultra's Privacy Policy, and that I am subscribing to Ultra's ERP Newsletter.