The Comprehensive ERP Success Guide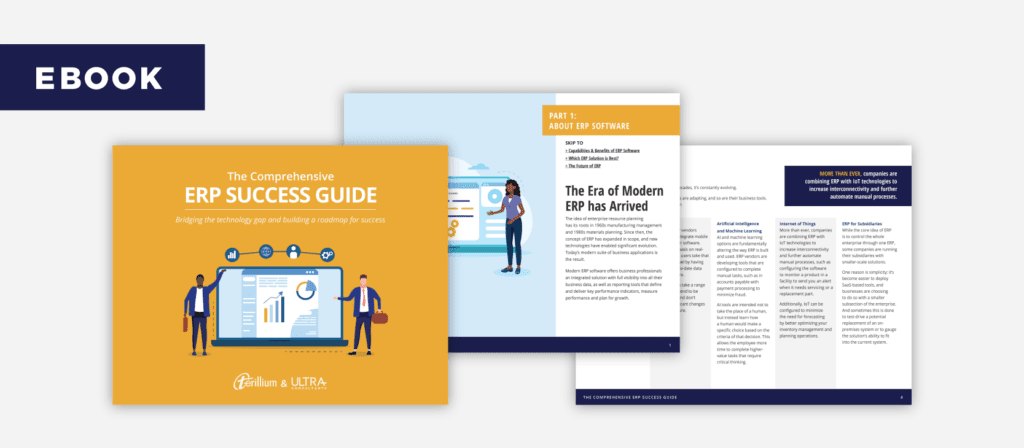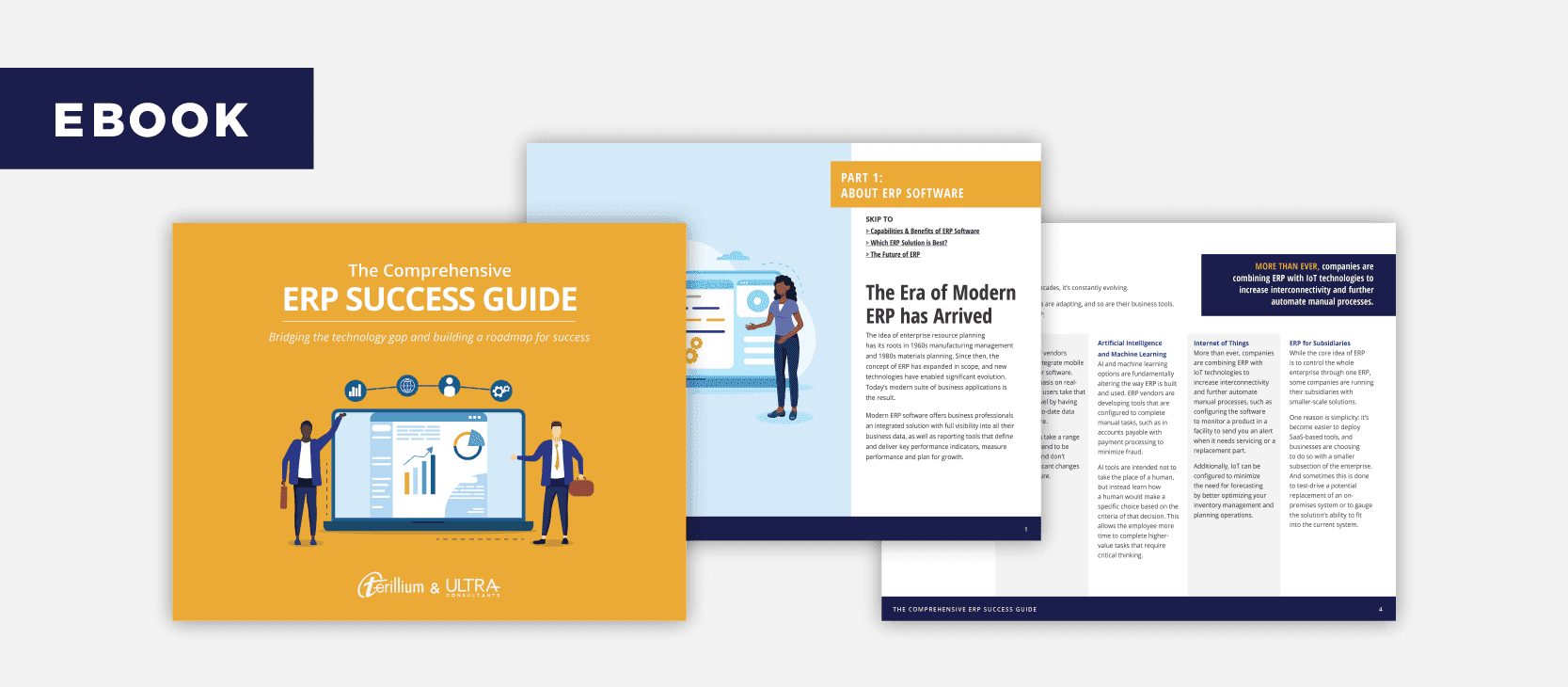 A new ERP solution is a big, complicated project – and not one companies do often.
What are the important considerations?
What are the benefits and ROI?
How do you choose the right solution?
What are the best practices for implementation?
How will a new ERP improve business process performance?
Compiled and presented by Ultra Consultants and Terillium, The Comprehensive ERP Success Guide provides the answers to these questions (and more).
What You Will Get
The new ERP Success Guide offers 35 pages of information, insight and expert advice, divided into six parts:
About ERP Software
Making the Business Case
Improving Business Processes
Selecting the Right Solution
ERP Success Factors
A wide-ranging collection of recent ebook content, whitepaper insight, website content and blog articles, The Comprehensive ERP Success Guide will give you the knowledge you need to ensure your new solution achieves your business goals.
By filling out this form, I acknowledge that I have read and consent to Ultra's Privacy Policy.