An ERP Lessons Learned Success Story
Ultra Consultants was asked to guide a global distribution company through lessons learned analysis and to direct a new ERP selection and implementation project. The goal was to move the company onto a platform that would support future needs while avoiding the mistakes from previous unsuccessful implementation efforts.
The case study describes Ultra's recommendations for a structured business process improvement project that would include education and the definition of a current and future state vision.
When companies try to implement a new enterprise technology solution without the crucial underpinnings of business process improvement, education in best practices, and the development of the current and future state vision, they are doomed to fail. Ultra Consultants sees these efforts all the time, as companies try to implement technology without taking a full view of the company's operations and processes.
About the Company
This global distributor is a vertically integrated enterprise, having purchased other manufacturers and raw materials suppliers in its sector. It has distribution centers in Europe with sales offices in North America and Asia. It operates via three concurrent service methods:
Catalog sales with a focus on high volume distribution, serviced by make to stock and purchase to stock
Make to order
Engineer to order
The distributor had attempted to implement a new ERP solution over several years, but the effort was stalled.
These and other missteps laid the foundation for the distress call to the independent ERP consultant team at Ultra Consultants.
Key Findings
The case study summarizes how the team sought guidance from Ultra's ERP consultants to understand what went wrong and how to fix it. Following extensive interviews, surveys and a review of vendors and documentation, Ultra Consultants identified a group of key findings.
The legacy solution was no longer supported and required extensive workarounds and customization.
Without an agreed-upon vision of the desired future state, the ERP selection criteria and methodology were flawed.
The project team was hampered by a lack of resources, poor communication, siloed decision-making, and a poorly defined implementation methodology.
The implementation partner underestimated the complexity of the company's operations and did not aggressively surface risk.
The original software, identified through flawed methodology, did not fit the company's service areas, especially in order processing, distribution, and bulk data loads.
Ultra's Recommendations
Ultra's team advised the company to reset its IT and business transformation strategy using Ultra's proven business process improvement, and ERP selection and ERP implementation methodologies. The Ultra team made three major recommendations:
Ultra's team recommended that the company proceed with a structured business process improvement project that would include education and the clear definition of a future state vision.
Following the identification and definition of the desired future state, Ultra recommended that the company proceed with a structured and disciplined enterprise application selection process and a risk-managed business transformation.
For technology implementation, Ultra Consultants provided program management and governance services, implementation consulting, business analysis, quality management, risk management, and change management services to the solution implementation activities. The team guided a successful selection and implementation of a new ERP solution.
Ultra's experience and leadership to hold everyone accountable to a future state focused implementation that delivers the expected ROI and enables business aspirations brought this project a successful implementation of a new ERP solution.
Learn More
Read the full case study to understand how Ultra Consultants worked with the project team to re-align its selection and implementation steps through a successful business process improvement methodology.
Contact Ultra Consultants for insights into business process improvement and technology-enabled transformation.
Software selection and implementation processes often present challenges of their own. To steer you around trouble and help you drive success, Ultra's experts compiled a list of pain points and solutions to be aware of as you embark on this journey.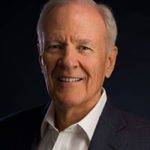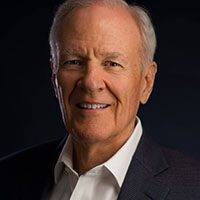 Jeff is the founder of Ultra Consultants, a well-known voice in the ERP consulting industry and an expert on ERP solutions for discrete and process manufacturers. Over the last 40-plus years, his companies have helped more than 2,000 organizations improve their business processes, select ERP software and implement advanced solutions.