Does it Pay to Issue an ERP Request for Proposal?
For decades, manufacturing and distribution companies typically issue an ERP request for proposal to software vendors when they head into an active enterprise technology project.
The results of this effort are mixed at best.  Working through an ERP request for proposal is time-consuming for the organization and the project team. The contents of a typical ERP RFP are often so generic the information is not useful.  Plus,  the responses from the vendor don't reflect the specific business requirements of the project team.
So, what's a better approach?
ERP Request for Proposal – A Better Approach
As an ERP consulting firm serving manufacturing and distribution teams, we've found that it is best to avoid the typical ERP request for proposal process.
We suggest  a "Request for Presentation"or even a "Request for Information" which is far more revealing than a written response a vendor would issue as an ERP request for proposal
Setting up interviews and presentations gives you the chance to meet the ERP software vendor face-to-face to test the relationship between your team and their team. It helps teams whittle down from the long list to the short list of vendors a lot faster than putting out an ERP request for proposal to multiple vendors.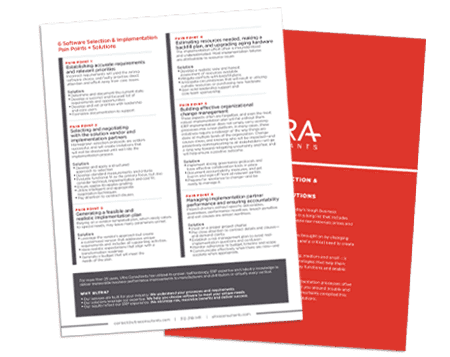 6 SOFTWARE SELECTION & IMPLEMENTATION PAIN POINTS + SOLUTIONS
Software selection and implementation processes often present challenges of their own. To steer you around trouble and help you drive success, Ultra's experts compiled a list of pain points and solutions to be aware of as you embark on this journey.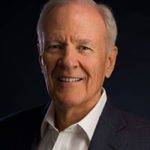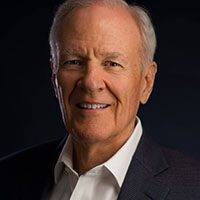 Jeff is the founder of Ultra Consultants, a well-known voice in the ERP consulting industry and an expert on ERP solutions for discrete and process manufacturers. Over the last 40-plus years, his companies have helped more than 2,000 organizations improve their business processes, select ERP software and implement advanced solutions.