ERP Implementation Plan Creation
The development of this plan begins in the vendor evaluation phase of an enterprise software selection project. We work with both the vendor implementation team and the client team to develop a detailed plan.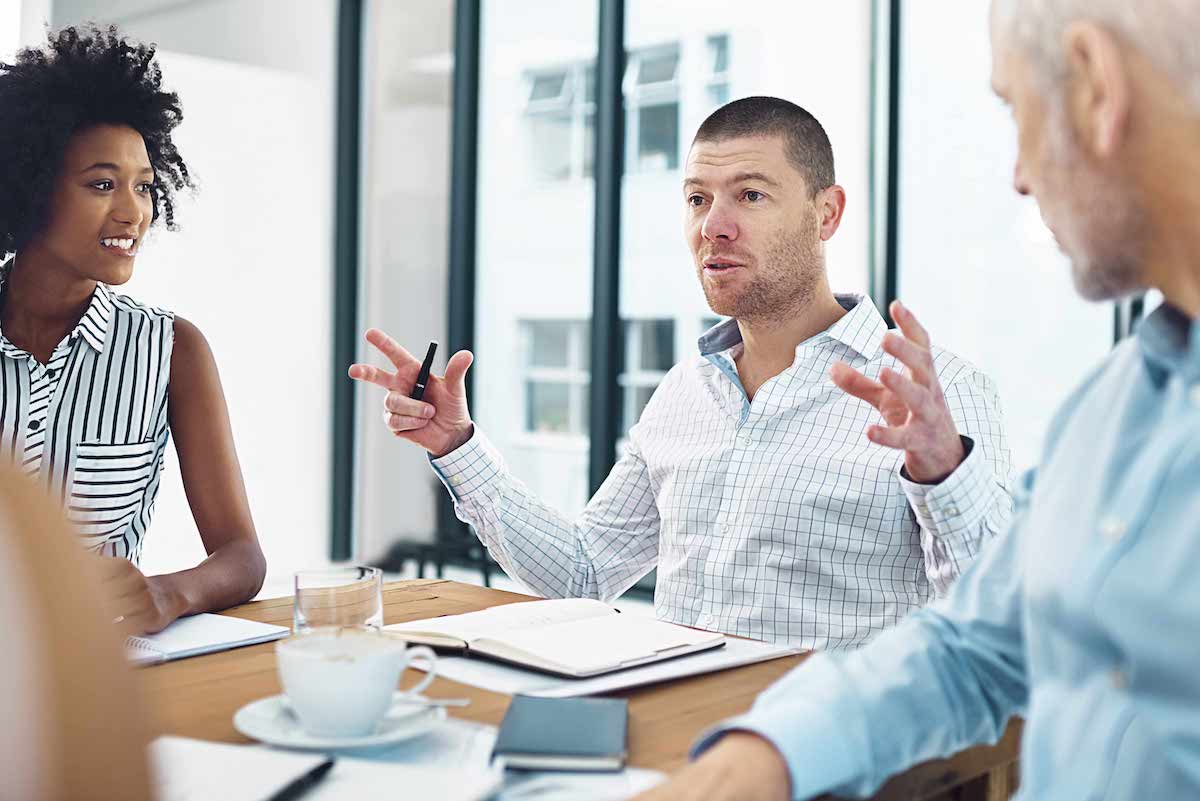 Key Components of an ERP Implementation Plan
1. Define the Scope
Determine the scope for each phase of the project. Ask yourself, "What are the software processes that will be implemented in phase 1 and beyond?"
---
2. Construct the Team
Next, it is important to determine the ERP project team roles and responsibilities. Things to consider in this step include:
Who are the members of the client team?
Who are the consultants from the vendor team?
What are the responsibilities of each team?
---
3. Define the Project Methodology
Define the right enterprise software implementation methodology for your company. What are the project phases, steps, and deliverables?
---
4. Develop the Project Plan
Assign tasks and hours to all resources, both client and vendor. Get agreement from both parties about the effort required in all phases of the plan.Included in this plan should be the following:
Core team education
Future state design and configuration
Conference room pilots
New system interface development
Cutover activities
---
5. Determine Project Goals
Define your project assumptions, i.e. what you expect to accomplish throughout the engagement.It is very important to get both the vendor team and client team buy into the ERP implementation plan.
The components of the plan should be put in a formal statement of work that is agreed to by both vendor and client.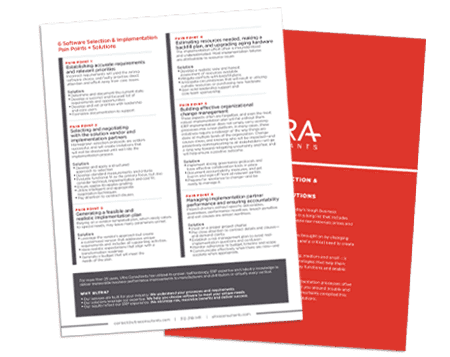 6 SOFTWARE SELECTION & IMPLEMENTATION PAIN POINTS + SOLUTIONS
Software selection and implementation processes often present challenges of their own. To steer you around trouble and help you drive success, Ultra's experts compiled a list of pain points and solutions to be aware of as you embark on this journey.
We're with you all the way.
DIRECT CONNECTION

Our experience shows that the hard work done in the business process optimization phase has a clear positive effect on implementation efficiency, project timeframe and time-to-benefit.

CRITICAL STRUCTURE

Ultra's implementation management methodology is designed to maximize the integration of your team, your software vendor, your implementation partner and our consultants.
IMPORTANT CONTINUITY

With our business process consultants managing your implementation, you ensure your solution is implemented and configured to achieve your future state.

MEASURABLE RESULTS

A well-managed implementation delivers greater speed-to-value, faster payback and better ROI, as well as lower risk, less scope creep and fewer delays caused by error and rework.

"Ultra understands the human element in ERP - that successful implementations are more about the people and processes than the software. The difficulty is in change management, and Ultra does that every day."