Webinar: 4 Keys to Effectively Manage an ERP Project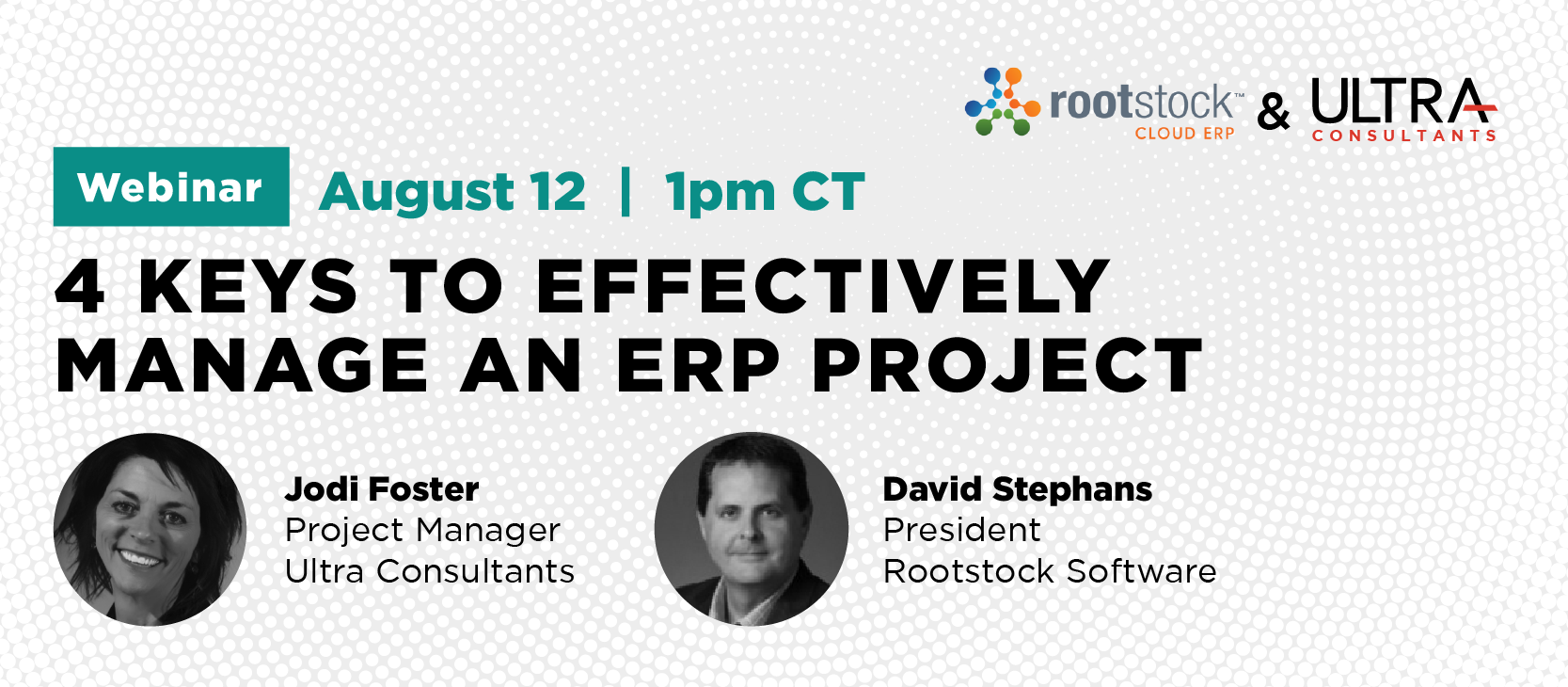 Implementing an ERP solution is frequently difficult, sometimes risky and always complex. And it's common for ERP project teams to get pulled in other directions – because they are responding to everyday demands and fighting for the internal resources they need to drive the project forward.
Join us on August 12 (1 p.m. CT) for "4 Keys to Effectively Manage an ERP Project," a 30-minute discussion presented by Rootstock Software and Ultra Consultants. You will learn:
How manufacturers can effectively manage implementation
Why people, process, data and systems are so critical
The secrets to ERP project success
---
Speakers
David Stephans
President, Rootstock Software
David Stephans has more than 25 years of manufacturing and technology experience and a proven track record of taking the customer experience to new levels of productivity and profitability. As the President of Rootstock Software, David provides strategic direction for all revenue channels, customer acquisition, solution architecture and services activities.
Jodi Foster
Senior Project Manager, Ultra Consultants
Jodi Foster is a Project Manager for Ultra Consultants, with more than 18 years of experience leading enterprise strategic software development and business process initiatives. She specializes in implementing complex ERP projects, developing project strategies, establishing best practices and building end-user relationships.
By filling out this form, I acknowledge that I have read, consent to, and agree to be bound by, the terms of Ultra's Privacy Policy.