During an enterprise software project, the team should document ERP data migration requirements as part of the current state review and development of future state process. It is important for data as well as processes to be documented and understood.
The ERP Data Conversion Process
By reviewing both processes and data, the team can identify all databases that will need to be converted. The documentation of these databases becomes a requirement vendors need to address in the vendor evaluation phase.
Immediately upon commencement of an enterprise software implementation project, the project manager and the team, assisted by the vendor, need to map out a strategy to convert the databases to the new system. At this time, process owners need to take ownership of the successful version of the data.
The ERP implementation plan should include tasks and responsibilities. Our clients usually employ their IT resources to prepare the data for conversion, because they know the source of the data and therefore are usually best suited to this task.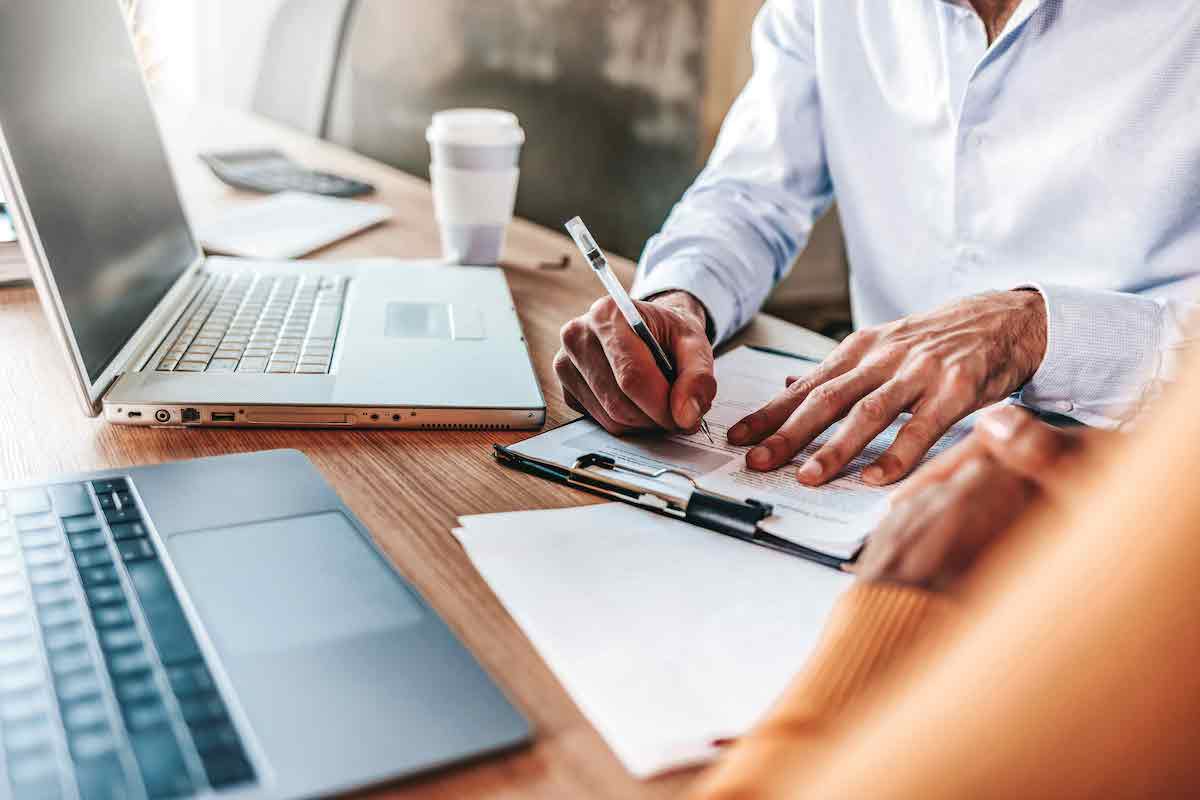 The process owner that works with IT will own the data and is responsible for ensuring the data is converted and cleansed for the new system. ERP data conversion issues are often encountered in the testing process.
The project team needs to develop a conversion strategy for the following types of data:
Static files – master data, like customer information
Dynamic files – transaction data, like open purchase orders
History – transaction history
Oftentimes we help the client process owners with the conversion, data cleansing, and data verification.
The Importance of ERP Data Migration
Poor data conversion is the cause of many failed ERP projects, and is one of the major reasons for an ERP project missing its on-time objective. Planning and execution in this phase are critical.
Our technical services consultants are database experts and have extensive experience in ERP data conversions.
We can supplement your IT staff in the following activities:
Enterprise project management
Data conversion planning
Data mapping from the current system to the new system
Data migration, both exporting and importing
Managing data cleansing activities
Quality assurance
Collectively, our team has had experience with various database systems:
Ultra can supplement your IT staff, work with your ERP vendors, and provide the needed expertise to ensure that ERP data conversion does not become an obstacle to an on-time enterprise software implementation.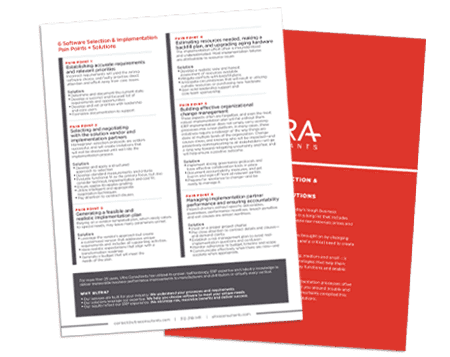 6 SOFTWARE SELECTION & IMPLEMENTATION PAIN POINTS + SOLUTIONS
Software selection and implementation processes often present challenges of their own. To steer you around trouble and help you drive success, Ultra's experts compiled a list of pain points and solutions to be aware of as you embark on this journey.
We're with you all the way.
DIRECT CONNECTION

Our experience shows that the hard work done in the business process optimization phase has a clear positive effect on implementation efficiency, project timeframe and time-to-benefit.

CRITICAL STRUCTURE

Ultra's implementation management methodology is designed to maximize the integration of your team, your software vendor, your implementation partner and our consultants.
IMPORTANT CONTINUITY

With our business process consultants managing your implementation, you ensure your solution is implemented and configured to achieve your future state.

MEASURABLE RESULTS

A well-managed implementation delivers greater speed-to-value, faster payback and better ROI, as well as lower risk, less scope creep and fewer delays caused by error and rework.

"Ultra understands the human element in ERP - that successful implementations are more about the people and processes than the software. The difficulty is in change management, and Ultra does that every day."