The Power of ERP Solutions in the Cannabis Industry
Cannabis Manufacturing Software
In the rapidly expanding and tightly controlled cannabis industry, cannabis manufacturers and distributors need technology infrastructure that facilitates growing operations while expanding their client base and complying with regulations. The solution? Enterprise software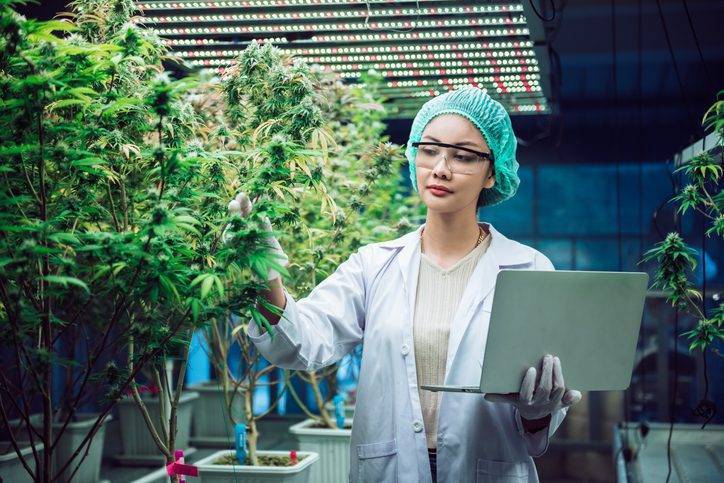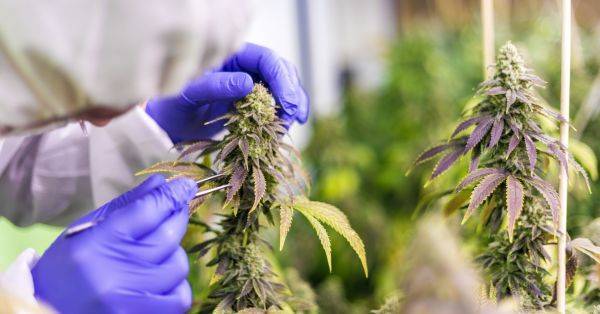 The Power of ERP Solutions in the Cannabis Industry
In the fast-paced and tightly regulated cannabis industry, manufacturers and distributors are confronted with the dual challenge of navigating rapid growth and stringent compliance demands. Enter enterprise software—a pivotal solution that bridges these gaps.
In this dynamic landscape, enterprise software emerges as a strategic ally. It enables cannabis businesses to efficiently manage cultivation, production, and distribution while ensuring adherence to complex regulations. This technology optimizes resource allocation, offers data-driven insights for informed decisions, and safeguards legal compliance through meticulous record-keeping.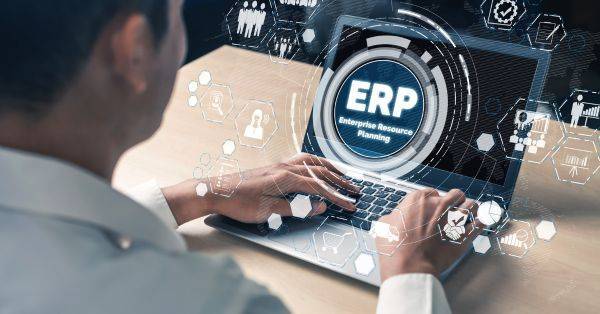 Growing Challenges Require Scalable Solutions
With the increased competition and evolving regulations, cannabis companies need innovative solutions and are turning to flexible and powerful ERP
(Enterprise Resource Planning)
solutions to effectively manage their critical functions. Modern
ERP
technologies make it possible to quickly pivot, manage through disruption and innovate out of trouble.
ERP solutions can bring direct-to-consumer ecommerce, intelligent inventory management and high-performance crop management. For better supply chain visibility, regulatory compliance and customer engagement, ERP systems provide a complete solution.
Enterprise Software Consulting for Cannabis Market with ERP
We focus exclusively on ERP and ERP-connected software solutions for manufacturing and distribution companies.
Industry-specific solutions address unique requirements.
In this exceptionally complex and demanding marketspace, it's critically important to take every opportunity to increase efficiency, improve organizational performance and find innovative solutions.
Sophisticated product lifecycle management (PLM) software automates and manages documentation from ideation to launch.
Effective supply chains leverage ERP technology to enhance flexibility, reduce risk and accommodate changes to the business model.
An industry-specific solution reduces risk, monitors in-process quality, manages field testing and ensures regulatory compliance.
TRACEABILITY REQUIREMENTS
Advanced toolsets enable accurate, comprehensive documentation and traceability of parts, components and finished products.
Pushing the boundaries of business transformation.
Applying today's best practices, leveraging our exceptional expertise in manufacturing and distribution, and utilizing a flexible and proven methodology, our services are geared to deliver results you never imagined possible.
Exploring industry insights highlights how ERP solutions empower the cannabis industry, streamlining operations and compliance in this rapidly evolving sector.
What to Look for in Cannabis ERP Software Confused by what to look for in…
As the cannabis industry continues to grow, it's important for growers to implement lean practices…
The Ultra ERP Blog keeps pace with enterprise software market activity – especially as it…