ERP Project Roles and Responsibilities
Episode 3: (9:23)
Listen in as host Jeff Carr shares the details of ERP project team roles and responsibilities of key stakeholders.
The Role of the Steering Committee
The steering committee has very important responsibilities. Hear about the importance of staffing the committee with top stakeholders in the company. For an ERP scope this usually includes CEO, COO, CFO, and top VPs of engineering, marketing, sales, manufacturing or operations, quality and logistics. This committee should meet every 2 weeks as a minimum. It is usually chaired by the executive project sponsor.
Listen and learn the roles of the committee, including project approval, funding, issue management.
The Role of the Executive Sponsor
The executive sponsor is usually the executive in the leadership team who is affected most by the project, but also has the time.
The executive sponsor responsibilities include over management, leadership, and project champion.
The Role of the Project Manager
The Project Manager is the individual operationally responsible and accountable for managing project team members, project activities and project goals. Communication up & down the organization is a key skill. They are also responsible for managing the project budget and approving budget expenses.
Jeff shares a full list of project manager responsibilities, including communications, staffing, managing budget, day-to-day management and more.
The Role of Business Process Owners
Finally, listen to Jeff explain the role of the business process owners who do much of the heavy lifting for the project. They are assigned functional processes. Their assignment may be the processes in their department such as purchasing. Also, they can be assigned to a cross-functional team such as order to cash, or procure to pay. They own their processes and thus the name "business process owner". They are the champions of their processes. They are responsible for re-engineering their processes to enable maximum improvement.
Learn More about Ultra's deep understanding of understanding business requirements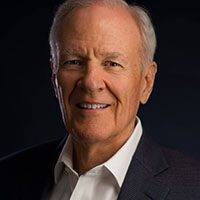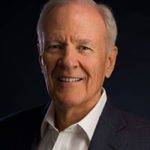 Jeff is the founder of Ultra Consultants, a well-known voice in the ERP consulting industry and an expert on ERP solutions for discrete and process manufacturers. Over the last 40-plus years, his companies have helped more than 2,000 organizations improve their business processes, select ERP software and implement advanced solutions.