You have submitted your request successfully
ERP Software Vendors for Plastics Manufacturing
Ultra compiles valuable software intelligence, critical capabilities insight and a deep understanding of your industry's unique functional requirements via ongoing research, regular software vendor briefings and project technology selections.














Reshaped markets require innovation and greater efficiency.
Significant market shifts are pushing the plastics industry to invest in technologies that enable operational agility, shorten production cycles and increase the efficiency of every aspect of operations.
Ecommerce Implementation

Agile companies are investing in ecommerce technologies to create a strong alternative sales channel and sustain revenue.

Digital Transformation

IoT platforms and digitized processes enable highly efficient operations – and keep production moving despite disruption.

Production Automation

Industry 4.0 technologies enable autonomous production, accelerate production and allow predictive maintenance.

Formula Management

Modern tools efficiently handle formula management, traceability, batch processing, product attributes, units-of-measure.
Pushing the boundaries of business transformation.
Applying today's best practices, leveraging our exceptional expertise in manufacturing and distribution, and utilizing a flexible and proven methodology, our services are geared to deliver results you never imagined possible.
Business Process Improvement
Our business process improvement consulting services build a foundation for your transformation by understanding your unique requirements, assessing your current state, showing you what's possible with modern solutions, developing a desired future state and optimizing your core processes.
Enterprise Technology Selection
Our technology selection services guide your company through an unbiased, comprehensive and highly structured process designed to determine your best-fit solution – one that will meet your unique requirements, scale with your business and enable your future vision.
Solution Implementation Management
Our software implementation services combine a flexible, proven implementation methodology and exceptional project management expertise to reduce your risk, accelerate time-to-benefit, drive ROI and deliver success.
Business Value Realization
Our business value realization process combines industry best practices, process maturity-focused projects, software enhancements and your new capabilities to sustain process improvements, close the value circle and ensure you maximize the benefits of your ERP solution.
Industry Insights: Plastics Manufacturing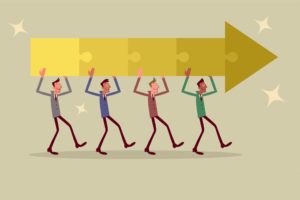 Home » Thank You – Success What is BPI? And Why is it Important? What is BPI? Business process improvement (BPI) is an approach used ...