Enterprise Technology Blog
Stay updated with the latest on enterprise technology solutions in the manufacturing and distribution industries. We share our knowledge, expertise and insight here, stories from the field, and valuable info from software vendors, implementation partners and industry experts.
All
Benefits Realization
Business Process Improvement
Business Transformation
Change Management
Digital Transformation
Disruption
Enterprise Technology
ERP Best Practices
ERP Implementation
ERP Software
ERP Software Selection
ERP Software Vendors
ERP Success Stories
Industry 4.0
Manufacturing Excellence
News and Events
Project Management
Technology Evaluation
Uncategorized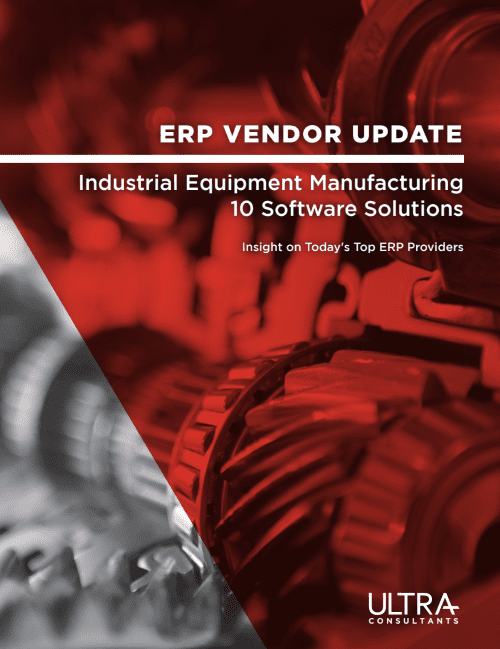 For industrial equipment manufacturers, it's always been difficult to effectively manage parts, production, people and products. And today it's even harder. The solution – in good times and bad – is to become more efficient. To do that, however, you need the right ERP solution. That is the big question: What is the best solution for your IEM organization?