What is the role of an ERP consultant?
We often talk with manufacturers and distributors about their enterprise technology initiatives, and the specific role of an ERP consultant. It's important the company understands the value Ultra's independent ERP consultant team can deliver to their organization.
Enterprise Resource Planning (ERP) software, the backbone of technology systems in most businesses, is considered indispensable by major manufacturers and distributors looking to complete digital transformations. However, most organizations have little to no experience with the rigors of ERP selection and implementation, and a poorly executed ERP Implementation can often lead to significant financial losses for a company. So, organizations reach out to expert consultants for help navigating the journey. So…What is An ERP Consultant?
An ERP Consultant is an expert who assists organizations in:
Managing the ERP project
Revealing opportunities for BPI
Selecting an ERP system
Negotiating the contract
Implementing the software
Training the stakeholders
Evaluating the results
Ensuring value realization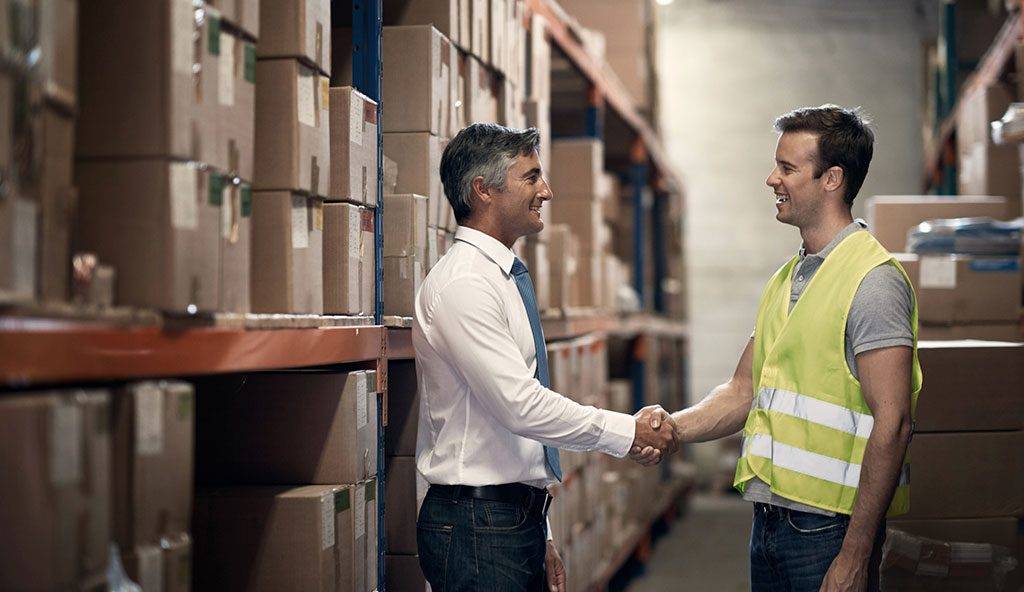 Five Guidelines for Choosing the Right ERP Consultant
Ultra's experts compiled five guidelines for choosing the right ERP consulting team for an efficient and effective ERP project.
DOWNLOAD NOW
Most project teams from mid-market manufacturing and distribution organizations are challenged by an ERP evaluation and selection project.  The sheer size of the project is a key reason. The typical ERP project cuts across each area of the business, impacting functional areas from finance, accounting and supply chain, to shop floor, production, inventory, quality management, shipping and more.   It's difficult for team to free themselves up from their functional responsibilities and immediate tasks and apply the needed time, effort and attention to the project.
Also, noteworthy – it's highly unlikely anyone on the project team has gone through or led a comprehensive evaluation and selection project. At best, perhaps one team member has some experience in the area, but more often than not, their experience took place a decade or so ago.
Another critical factor – a successful ERP selection and implementation demands a myriad of skillsets – from project management, business process mapping, change management and risk management, to a full understanding of modern enterprise technology and the vendor landscape.
That's where the role of an ERP consultant comes into play.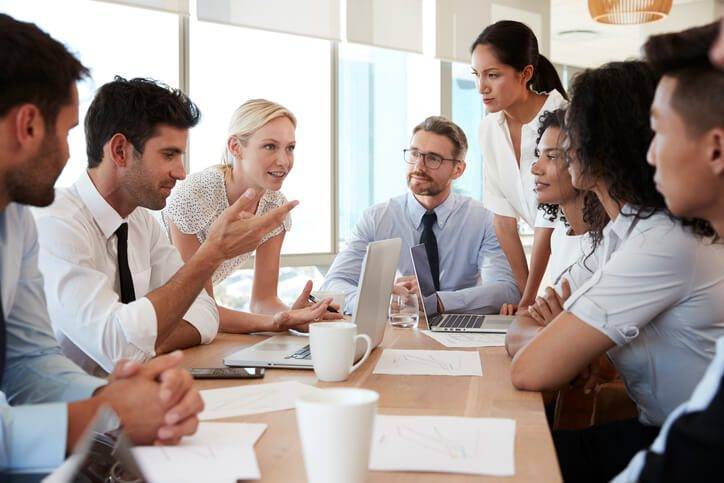 An ERP consultant helps companies select, implement and use ERP systems effectively.
Working alongside your company to understand your specific needs, an ERP consultant coaches you in available software and related technology solutions and then ensures that your chosen ERP system is configured to meet those needs. The consultant also coordinates training for key stakeholders on how to use the system, troubleshooting issues that arise by ensuring vendors deliver on contractual obligations. In short, an ERP consultant guides a company to get the best possible ERP system–a system that operates smoothly and efficiently to accomplish the goals of the organization.
Driving Value – That's the Role of an ERP Consultant
The Role of an ERP Consultant: The Place to Start
As we've made clear, in order to improve the chance for success and reduce risks, ERP project team works more effectively when drawing on expert methodologies. When considering the role of an ERP consultant,  the place to start is business process transformation. When the focus is business process transformation, and not solely technology, the project team has a better chance of conducting an effective technology evaluation that is designed to meet future state needs.
For today's successful projects, the role of an ERP consultant is to guide the organization through the very important phase of Business Process Improvement. Before any discussion of ERP vendors or system features, it's a best practice to put into action multi-dimensional business process improvement (BPI) methodologies.  Ultra's proven BPI methodology includes the following phases:
Current State: For true business process transformation, an ERP consultant guides project teams to start with a current state analysis that involves in-depth discovery activities to identify current business processes in all functional areas. This entails a comprehensive review of current "As Is" processes, collecting all the business process improvement opportunities or "pain point" cutting across each functional area of the enterprise.
Education: Taking the time for a thorough education of all those involved in the project is critical for the project team to be well versed in ERP concepts and industry best practices. This is a key area led by the ERP consultant.
Future State: The next step is ERP requirements definition to identify certain criteria a new enterprise software should address, which is determined through thorough future state mapping. The future state is a development of the "To Be" state, with standardized processes across all functional areas that meet the opportunities or "pain points" revealed in the Current State analysis.
Moving to Evaluation, Selection: After the Future State analysis, and building out the specific list of requirements, the focus of the ERP consultant turns to evaluation of the technology products from the enterprise software vendors that best serve the industry and aligns with business requirements. Enterprise software selection is deceptively complex – involving a comprehensive review of the findings from current state and  future state analysis.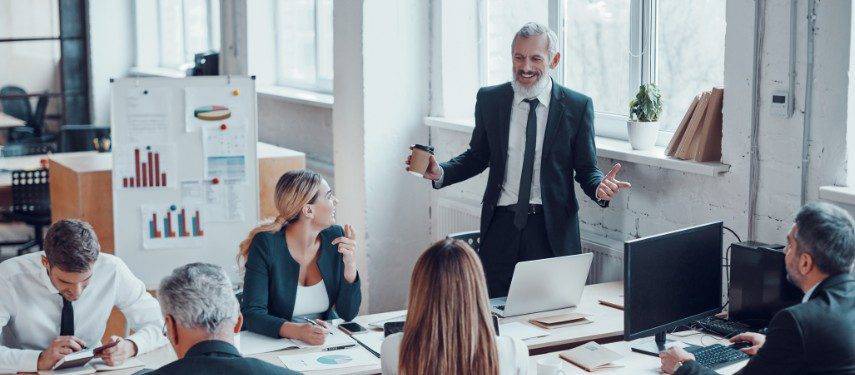 What makes a great ERP Consultant? They save time, resources and costs.
SAVES TIME–because employees don't waste time trying to figure out next steps.
An internal project manager is typically inexperienced in company-wide initiatives, which puts the entire project at risk. With an experienced Project Manager at the helm, companies aren't left in reactionary mode, letting vendors dictate the process and guessing at what process works best to evaluate vendors and custom solutions. 
A consultant with dozens of ERP projects under their belt knows the best path forward, knows the issues to watch for and which factors can accelerate the process when done correctly.
SAVES RESOURCES–because employees only take necessary time on ERP projects, keeping daily flow of business. Experienced ERP consultants understand prioritization of human resources, including when it is best to involve upper management and when it isn't necessary. This way, key members of the ERP selection team can focus more of their time on effectively running the business and less on wasted hours where their involvement isn't critical.
SAVES COSTS–because an ERP consultant manages negotiations and contract issues. Regardless of a company's strength in purchase negotiations, having an expert team of negotiators who deeply understand the ERP landscape is one of the primary areas where money is saved in ERP projects. Experienced ERP consultants know every option, add-on, and customization available for your particular vertical and will know how to best build in scalable flexibility without additional costs and penalties. 
Many ERP contracts can be structured to allow for growth by adding authorized users as needed and the ability to turn on additional functionality when the company grows into the need. By limiting up-front costs and customization expenses, a good ERP consultant ensures cash-flow is retained and better ROI is achieved.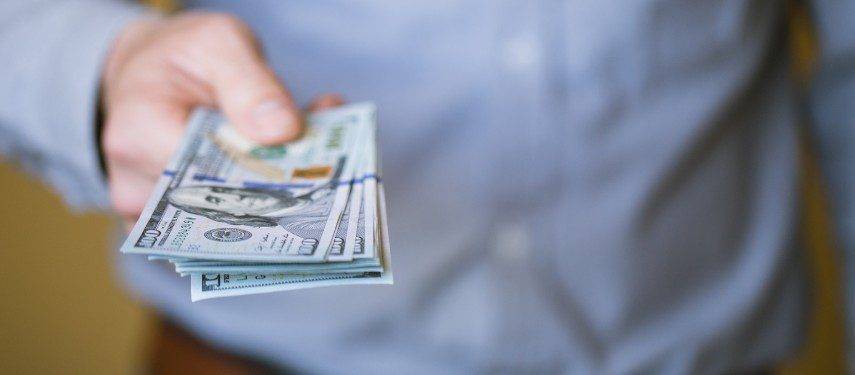 UNDERSTANDS CHANGE MANAGEMENT–because change is tough for any person, any organization, no matter the size or scope of the project. And, since the human resources involved in a business' digital transformation are the most valuable, it is important to manage expectations accordingly and prepare the organization for an ERP transition.
Change management is not just a phase. Instead, change management must be woven into the fabric of methodology and built into the project plan. That is why we at Ultra always include a robust change management strategy as part of any ERP journey. 
Our experts have found that the ERP selection process and the Implementation of enterprise software fares better when key stakeholders have been guided throughout the process. Being mindful of change management techniques and best practices, such as executive buy-in, phased adoption, and focus groups, leads to better outcomes and reduced resistance. (See Ultra's white paper on Change Management)
MITIGATES POTENTIAL ISSUES–because experience says that issues will arise.
A good ERP consultant understands that nothing is guaranteed to go exactly according to plan. However, experience brings wisdom about solutions to the disruptions and unforeseen issues. Knowing the potential problems keeps the key stakeholders vigilant, which reduces the unforeseen costs associated with disruptions. 
This in turn keeps the ERP project moving along smoothly, on time and on budget. Because of our experience with more than 500 enterprise technology engagements, Ultra is able to lay the foundation for a successful project and identify risks before they become roadblocks.
DECREASES TIME-TO-VALUE–because an on-time project is far more likely to also be on-budget. Our seasoned ERP consultants utilize our proven methodology to bring the best results in the shortest time-frame. This methodology includes the best steps of action in the optimum sequence to maximize benefit while minimizing time to completion. Our consultants are so confident in this system that they can accurately predict successful project completion dates with a 93% accuracy–a statistic unmatched by any other firm.
Great ERP consultants have a deep understanding of enterprise technology and how it best operates within a manufacturing or distribution company. This wide industry-centric knowledge enables them to quickly transition from legacy systems and work-arounds to a robust, seamless integration without any delays.
Independent ERP consultants–those with no financial ties to any ERP vendor–are an invaluable resource with a wide range of experiences and a deep understanding of how these systems work and will be able to configure them to meet a company's specific needs. They provide valuable insights into how a company can improve its overall operations by using an ERP system, offering guidance on which features of an ERP system will be most beneficial for a particular company and how best to implement them. An ERP consultant acts as a trusted advisor to companies who are looking to get the most out of their investment in an ERP system, providing employees with the best training solutions they need to use the system properly with minimal disruptions to core business activities.
Don't let your organization attempt these projects alone. The average company ends up spending 2x – 4x their budget and timeline when attempting an ERP project on their own. Ultra ensures that a robust plan is in place and drives the project toward an efficient and effective execution of the plan. We provide templates, know the systems and vendors, and deeply understand process best practices. Therefore, we typically save our clients over a month from selection through implementation and an average of $160,000 over the lifecycle of the ERP solution.
So, what is the role of an ERP consultant? The role of an ERP consultant serves to make the process go a lot smoother, accelerate time to value, reduce the chance of risk and provide the organization with much needed ongoing management and support. Are you ready to see what an ERP consultant can do for your organization? Call or set up a free 30-minute consultation with one of our ERP experts today!