Enterprise Resource Planning
This post will dive deeper into the following:
Enterprise Resource Planning (ERP) is a phrase you've probably heard a lot in the corporate sector. So, precisely, what is ERP? And, how does an ERP system work?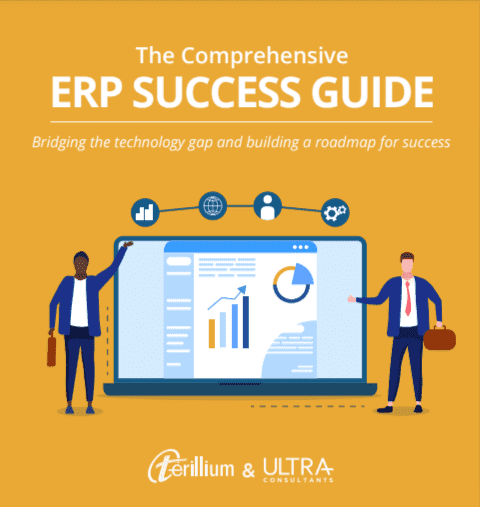 The Comprehensive ERP Success Guide
From choosing the right solution to the best practices for implementation, this ERP Success Guide will give you the knowledge you need to ensure your new solution achieves your business goals.
DOWNLOAD SUCCESS GUIDE
There are three types of enterprise
management systems
available, each with its own set of features and capabilities. They can range from basic, entry-level packages to complex, fully integrated solutions that include modules for financial management, human resources and customer relationship management. Some are designed specifically for certain industries, such as those with integrated core manufacturing components or Material Requirements Planning (MRP II).
By integrating various departments with the assistance of Ultra Consultants, an ERP system centralizes data, reduces manual work and redundancies, fosters visibility and enhances communication within the organization. In addition, an ERP system can streamline processes, improve productivity and increase efficiency by optimizing workflows and automating tasks. 
Overall, an
ERP software
system provides a comprehensive view of enterprise-wide operations, aiding companies to make informed decisions that drive growth, profitability and customer satisfaction.
Make sure you select an ERP consultant or firm that has experience and expertise in your particular industry. This will ensure that they are familiar with the unique challenges of the industry as well as any best practices or solutions that may be applicable to your organization's needs.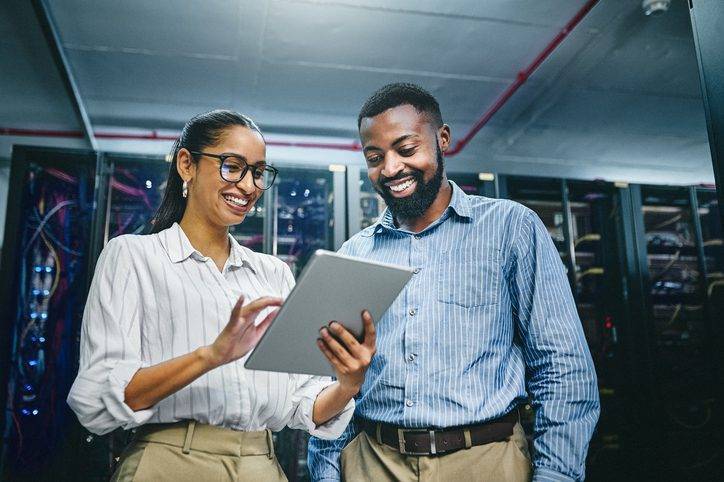 On-premises ERP is a type of enterprise resource planning software that is installed on a company's own servers and managed in-house. This means that the software is physically located and run at the business' location, giving the company complete control over its deployment, customization and security. On-premises ERP systems often need a substantial investment in hardware and IT staff to set up and maintain, but they can provide better flexibility for some organizations than cloud-based options. 
With an on-premises ERP system or MRP II, companies can manage their data and workflows more effectively and tailor their systems to fit their specific business requirements. Additionally, on-premises ERP software provides a higher level of security and data control since all data is managed directly by the company rather than by ERP vendors or third-party vendors. However, due to the massive up-front costs, this option is often best for large corporations.
Cloud ERP
is a web-based enterprise resource planning software hosted by a software provider or third party and accessible through a web browser. This makes it extremely adaptable and available from any place with an internet connection, making it a great choice for enterprises with a distributed workforce.
Cloud ERP
or SaaS ERP (Software as a Service) also boasts lower upfront costs as the software is typically sold by ERP vendors on a subscription basis, reducing the need for expensive hardware and IT support. Moreover, cloud ERP or SaaS ERP software vendors often provide frequent upgrades and maintenance included in the subscription, providing firms with the assurance that they are utilizing the most up-to-date software available.The main downside to
cloud ERP
is that it relies on internet connectivity, so if there are ever connection issues, users risk being unable to access their data.
Hybrid enterprise resource planning software combines the key benefits of both on-premises and cloud-based ERP software choices. An
ERP vendor
provides this type of solution as a flexible and scalable approach to enterprise management, allowing businesses to access critical data and applications from anywhere while maintaining control over their own servers. In recent years, the hybrid ERP model has grown in popularity as more firms seek to streamline their operations and increase their capacity to adapt to changing market environments.
Some of the key benefits of a hybrid ERP software include reduced IT costs, improved data security and enhanced agility. However, this type of solution is not without its challenges, such as complex ERP integration requirements and potential compatibility issues with legacy systems. 
Responsibilities of an ERP Consultant
The best of the best—Ultra Consultants—hires industry leaders in full-time roles, in order to effectively serve our clients. But with literally thousands of companies to choose from for your implementation help, make certain your consultant is ready and able to perform the tasks that many ERP consultants handle.
Learn More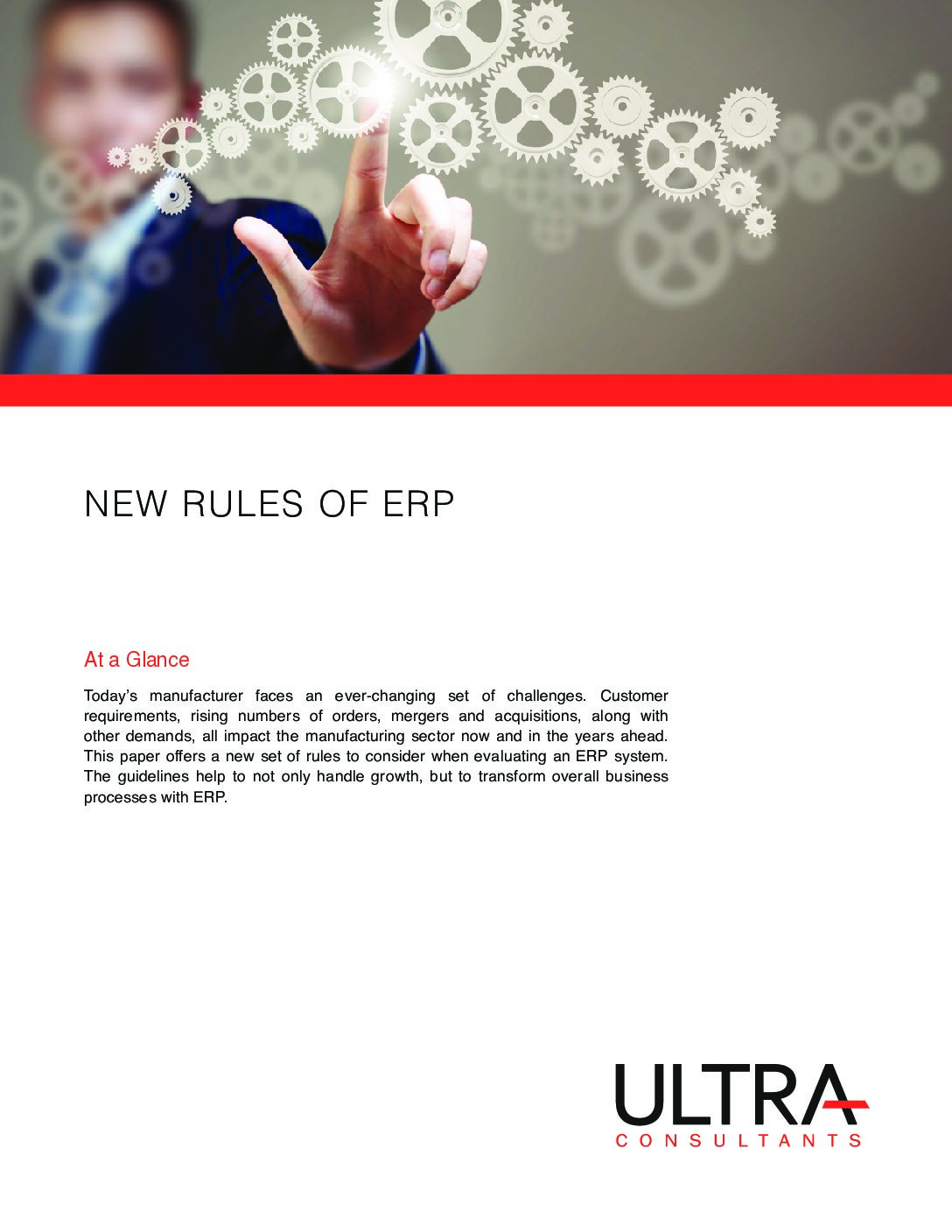 New Rules of ERP
To be successful, companies must play by a new set of rules when selecting an ERP system. To help guide the process of ERP evaluation and selection, here are seven new rules to keep in mind when entering into an ERP project.
DOWNLOAD GUIDE
READY TO TRANSFORM YOUR BUSINESS?
We know your fundamentals
and core processes.
Our consulting services are directed at achieving your business transformation. Applying today's best practices, leveraging our exceptional expertise in manufacturing and distribution, and utilizing a rigorous methodology, our services are geared to deliver business performance you never imagined possible.