Manufacturers and distributors often approach us for assistance with navigating their enterprise technology initiatives, and we are glad to leverage the expertise of our seasoned staff on behalf of our clients. But just what does a good ERP consultant do? Well, that depends on the capabilities and experience of the ERP consultant and which company they work for. This article covers a brief overview of the specific roles of a typical ERP software consultant, plus the specific value Ultra's independent ERP consultant team delivers to organizations needing great ERP solutions and subsequent integration for their specific company operations. 
Why Not An Internal Team?
Most company workforce-based project teams from mid-market manufacturing and distribution companies are challenged by an ERP software evaluation and selection project. The sheer size of the project is a key reason. A typical ERP project development cuts across every aspect of the business management systems, impacting functional areas from finance, human resources, accounting and supply chain, to shop floor, production, inventory management, quality management, shipping and more. It's difficult for teams from big organizations to free themselves up from their daily responsibilities with their current system and apply the needed time, effort and attention to determine the best solution in an ERP software solutions project.
Are you ready to see what an ERP consultant can do for your organization?
Call or set up a free 30 minute consultation with one of our ERP experts today!
Also, it is highly unlikely anyone on the company project team has experienced a comprehensive ERP software evaluation and selection project, much less led a project team or can provide needed technical support. At best, perhaps one company team member has some experience in the area of ERP systems, but more often than not, we find that their experience took place nearly a decade ago.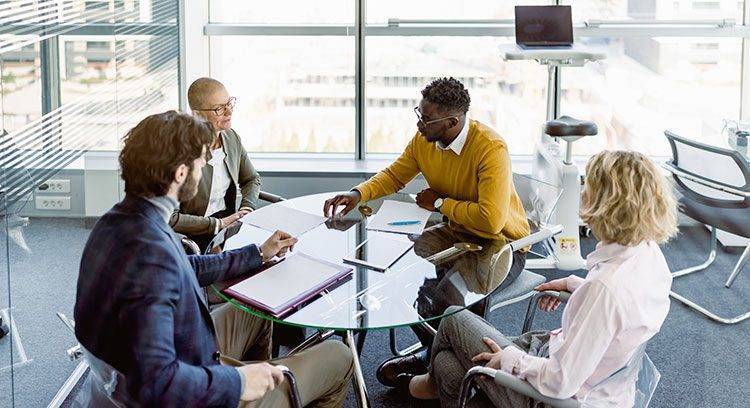 Lack of experience? Lack of time? Lack of software negotiating expertise? Lack of in-depth knowledge? Lack of technical skills? It is in these situations that Ultra's ERP consultants are well-suited for mitigating project risks and providing technical support for an end to end solution the customer needs. Each of our consultant's expertise and each of our consultant's experience is what sets us apart from other ERP implementation firms. It also ensures that our clients get a complete solution with updated business processes that works for them and prevents inevitable failure. 
Driving Value—ERP Consultants at Work
With specific ERP solution experience and expertise, the object of the best ERP consultants involves having a comprehensive vision with excellent communication skills, knowing the best practices for evaluating and implementing business process management software, mitigating risk, and the financial aspect—helping the project stay on time and on budget and driving ROI.
The specifics of ERP consultants' role within a client's organization is in the following categories:
Offering Experience
Remaining Independent 
Sharing Industry Knowledge
Providing Specialized Skill Set
Leading Business Process Transformation
Driving Change Management
Managing ERP Implementation 
Providing Training
Drawing on decades of experience in enterprise technology, an ERP functional consultant views the project from an outside perspective based on industry best practices. Independent consultants are not software resellers and do not receive compensation from software companies. They keep up-to-date on the vendor landscape, technology platforms and offerings of modern ERP and can provide unbiased guidance about different software, not related to one specific ERP company or other. 
Sharing Industry Insights and Knowledge
ERP consultation services offer experience implementing ERP software in a specific industry or with other similar businesses. A good consultant will also suggest best practices or a critical skill from outside of the industry that could be of help to the company if incorporated.
Providing Specialized Skill Sets
ERP consultants also handle project management, functional expertise, technical support, data migration, successful integration, risk mitigation and scores of other specific skills the businesses require. 
Leading Business Process Transformation
There's value in obtaining unbiased opinions about what's working or not working regarding business operations. This expert outsider's perspective can be invaluable throughout the project to counter the team's personal biases, based on their job roles and how things have been done in the past.
Driving Change Management
Selecting and implementing an ERP solution results in big changes for the entire company. These changes can be overwhelming for your team and the rest of your workforce. An ERP consultant draws on organizational change skills to lower project risks by helping with user adoption and acceptance of the project.
Managing ERP Implementation 
When an ERP consultant is called upon for ERP implementation, the project has a higher likelihood of success than when led by someone who is inexperienced in setting the plan, project management, ERP data conversion, ERP system configuration, technical software skills and everything needed to implement ERP systems. The involvement of an independent resource helps keep the project on time, within scope and on budget—and it helps mitigate problems such as poor data cleansing, inadequate testing or conflicts with the vendor.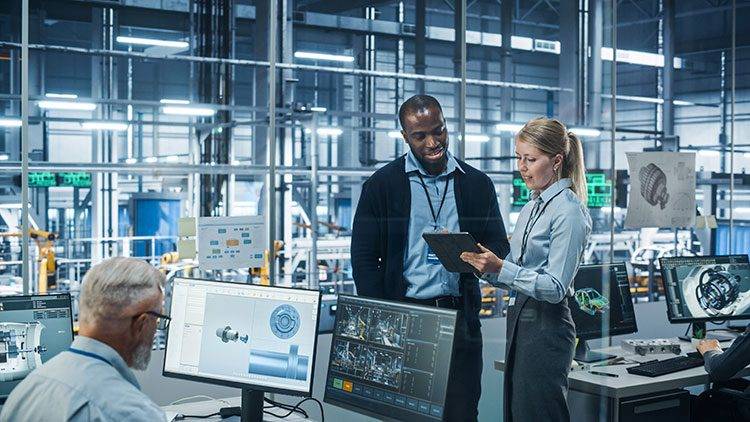 In many projects, an ERP consultant and their consulting firm help develop and deliver user training, ERP education and support during the entire project—from selection to go-live.
The Role of an ERP Consultant: The Place to Start
As we've made clear, in order to improve the chance for success and reduce risks, the ERP project team works more effectively when drawing on expert methodologies. When considering utilizing an ERP consultant, the place to start is business process transformation. When the focus is business process transformation and not solely technology, the project team has a better chance of conducting an effective digital transformation that is designed to meet future state needs.
For today's successful projects, an ERP consultant guides the organization through the very important phase of Business Process Improvement. Before any discussion of ERP vendors or system features, it's a best practice to put into action multi-dimensional business process improvement (BPI) methodologies. Ultra's proven BPI methodology includes the following phases:
Current State: For true business process transformation, an ERP consultant works to guide project teams by starting with a current state analysis. This involves in-depth business analysis discovery activities to identify current business processes in all functional areas and a complete system analysis. This entails a comprehensive review of current "As Is" business processes, collecting all the business process improvement opportunities or "pain point" cutting across each functional area of the enterprise.
Education: Taking the time for a thorough education of all those involved in the project is critical for the project team to be well versed in ERP concepts and industry best practices. This is a key area led by the ERP consultant.
Future State: The next step is ERP requirements definition to identify certain criteria a new enterprise software should address, which is determined through thorough future state mapping. The future state is a development of the "To Be" state of the business, with standardized processes across all functional areas that meet the opportunities or "pain points" revealed in the Current State analysis.
Evaluation and Selection: After the Future State analysis, and after building out the specific list of requirements, the focus of the ERP consultant turns to evaluation of the technology products from the enterprise  that best serve the industry and aligns with business requirements. Enterprise software selection is deceptively complex – involving a comprehensive review of the findings from current state and  future state analysis.
Can an ERP Consultant Double as a Business Management Consultant?
Yes. The best Enterprise Resource Planning (ERP) consultants are professionals who assist companies with the planning, implementation, and management of large-scale integrated systems yet assist with business process improvement, too. As a consultant, their focus is on delivering quality results to organizations while ensuring that all requirements are met. The following outlines some of the main priorities of an ERP system consultant:
Analyzing Business Requirements: The first priority for an ERP consultant is to assess the organization's current operations and IT infrastructure in order to determine what kind of system is best suited for their needs. This includes identifying any gaps in their existing systems that need to be filled. They will also take into consideration the organization's budget and timeline for implementation.
Vendor Selection: Once a plan has been established, they can help coordinate the process by selecting vendors that meet all requirements and preferences as outlined by the project team and organization. This may involve negotiating prices with vendors as well as monitoring compliance with all licensing agreements made between them and the company they are representing.
ERP Implementation Assistance: Often with a background in computer science, the consultant will assist in configuring the system according to organizational needs and provide guidance on how it should be used properly. They may also provide training sessions for employees or offer ongoing support after implementation is complete to ensure everything is running smoothly.
Continuous Evaluation & Improvement: Finally, they may perform regular reviews to evaluate progress and identify areas for improvement or additional resources needed in order to optimize operations within the system.
In summary, an ERP system consultant provides expert oversight throughout the entire selection and implementation process of Enterprise Resource Planning systems in order to ensure organizations have successful implementations that meet all their needs and expectations.
An ERP consultant serves to make the process go a lot smoother, accelerate time to value, reduce the chance of risk and provide the organization with much needed ongoing management and support.