Empowering Your Business: Top 10 Reasons Ultra Consultants Are Your Best Choice for ERP Software Solutions
In the fast-paced world of business, selecting the right ERP system is a critical decision. Streamlined operations, data-driven insights, and strategic decision-making are essential for sustainable growth. At Ultra Consultants, we stand as your trusted partner in navigating the complexities of enterprise resource planning software. In this post, we will unveil the top 10 reasons why Ultra Consultants are your best choice for ERP solutions, as well as top ERP systems to consider for your business.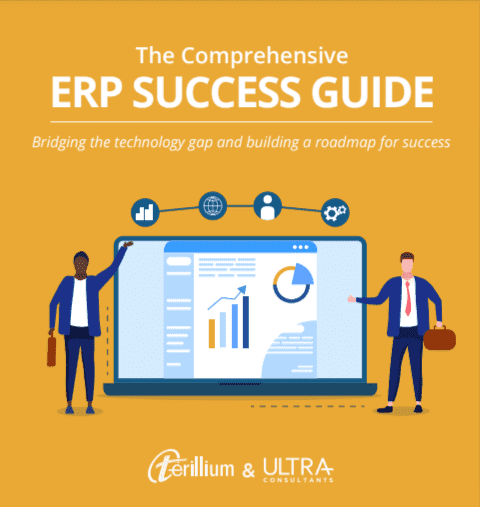 The Comprehensive ERP Success Guide
From choosing the right solution to the best practices for implementation, this ERP Success Guide will give you the knowledge you need to ensure your new solution achieves your business goals.
DOWNLOAD SUCCESS GUIDE
Top 10 Reasons to Choose Ultra Consultants for ERP Software Solutions
1. Unparalleled Expertise
Ultra Consultants possess unrivaled industry expertise in ERP solutions. Our consultants have a deep understanding of various industries and bring in-depth insights to every project. With decades of experience, we ensure that the ERP you choose aligns perfectly with your business needs, ensuring maximum impact and success.
2. Tailored Solutions
We understand that every business is unique. Our commitment to tailoring ERP software systems sets us apart. We delve deep into your specific requirements, challenges, and goals to design a solution that addresses your unique needs. Our customized approach ensures that the ERP system aligns seamlessly with your operations.
3. Seamless Implementation
Our precision execution during ERP implementation minimizes disruptions to your business. We meticulously guide you through the implementation process, ensuring a smooth transition. With our proven methodologies and best practices, we guarantee that the chosen ERP software solution becomes an integral part of your operations with minimal downtime.
4. Ongoing Support
Our partnership doesn't end with implementation. We provide continuous support to ensure that your ERP software system evolves with your business. From training your teams to optimizing the solution's performance, we are committed to your long-term success. Our consultants are always available to address any challenges and ensure seamless operations.
5. Proven Success Stories
Our track record speaks for itself. Ultra Consultants have consistently driven success for businesses across various industries. Through meticulous planning, strategic implementation, and ongoing support, we have enabled companies to achieve enhanced operational efficiency, data-driven decision-making, and sustainable growth.
6. Industry Knowledge
We possess a deep understanding of industry trends and challenges, enabling us to provide insights that go beyond the software itself. Our consultants bring industry-specific knowledge to the table, ensuring that your ERP solution is aligned with your sector's unique requirements.
7. ROI Focus
Our approach is centered on delivering a strong return on investment. We work to optimize your critical business processes, reduce costs, establish risk management and drive revenue growth through the strategic use of ERP. Our goal is to ensure that your investment leads to tangible and sustainable benefits.
8. Vendor Neutrality
We maintain vendor neutrality, meaning that our recommendations are based solely on your business needs. We evaluate a wide range of ERP system options and suggest the ones that align best with your goals, without any bias towards specific vendors.
9. Change Management Expertise
Implementing ERP software involves change, and we are well-equipped to guide you through this process. Our change management expertise ensures that your teams adapt to the new system smoothly, minimizing resistance and ensuring a successful transition.
10. Manufacturing and Distribution Focus
Our consultancy focuses exclusively on solutions for manufacturing and distribution. We've helped companies in virtually every segment of the process manufacturing, discrete manufacturing and distribution verticals. Since 1994, hundreds of these organizations—big, medium and small—have improved their processes and performance with our guidance.
Are you ready to see what an ERP consultant can do for your organization?
Call or set up a free 30 minute consultation with one of our ERP experts today!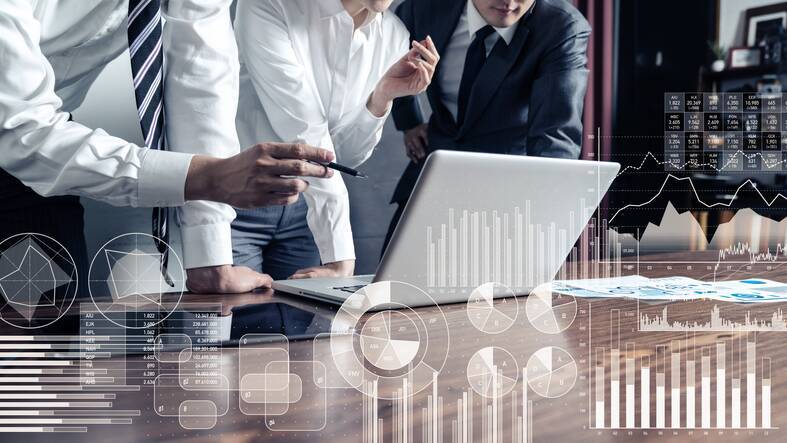 Top 10 ERP Software Solutions to Consider
When it comes to enterprise resource planning (ERP) solutions, the choices can be overwhelming. Here are 10 ERP system options for your consideration:
1. Infor
Infor started as a product for IEM and project-based manufacturing companies. Shop floor and project management are areas where Infor shines. And built-in time and material capture features support project billing and cost accounting.
2. IFS
IFS supports all manufacturing variants, from simple make-to-stock to more complex make-to-order and highly-complex configure-to-order and engineer-to-order businesses. Manufacturers of complex industrial equipment and machinery with low- to high-volume/high-complexity production are well-supported by IFS.
3. Epicor ERP
Epicor ERP offers a comprehensive suite of solutions suitable for a wide range of industries. From manufacturing to distribution, this robust software is designed to enhance efficiency, streamline processes, and provide real-time insights. With features like demand planning, inventory management, and advanced analytics, Epicor ERP empowers businesses to make data-driven decisions and drive growth.
4. SAP
Several SAP ERP platforms are available:
SAP S/4HANA is an ERP system with built-in intelligent technologies, including AI, machine learning, and advanced analytics. It is designed to help companies adopt new business models, manage business change, manage internal and external resources, and use the predictive power of AI. Users benefit from tight, native integration between processes, industry depth and a consistent in-memory data model.
SAP ByDesign is a cloud solution that delivers pre-built processes for capabilities across the enterprise, including finance, sales, product management and purchasing, on a single, unified solution.
SAP Business One is a single for small businesses that offers key capabilities, including accounting and financials, purchasing, inventory, sales, customer relationships, and reporting and analytics.
5. Microsoft Dynamics 365
Microsoft Dynamics 365 is a cloud-based, single-tenant solution that provides in-depth support for global finance, operations, customer relationship management (CRM), field service and other corporate-level activities. The software is primarily implemented through a network of service providers, including Arbela. Key capabilities include design/CAD integration, advanced data analytics, and enhanced quality assurance, management and control. MS Dynamics also is considered strong in CRM, giving Salesforce a competitor for the management of sales and marketing activities.
6. Oracle ERP cloud
Oracle Cloud provides a single-tenant, hosted solution with a full range of services to support the industrial machine manufacturing industry – everything from management of an engineer-to-order project to service of the final product. Oracle Cloud is one of the few ERPs to support diverse manufacturing strategies such as engineer-to-order, configure-to-order, assemble-to-order make-to-order products – all within the same framework.
7. Sage Intacct
Ideal for financial management, Sage Intacct is known for its robust reporting capabilities and flexibility. This cloud-based solution offers scalability for growing businesses, enabling them to manage finances, budgets, and expenses with ease. Sage Intacct's intuitive interface and automation features make it a reliable choice for businesses seeking to streamline their financial operations.
8. Acumatica Cloud ERP
Acumatica Cloud ERP stands out as a cloud-based solution with adaptable pricing models. Its flexibility and scalability make it suitable for businesses of all sizes. With modules for financial management, inventory control, project management, and more, Acumatica enables seamless collaboration across departments and empowers businesses to achieve operational excellence.
9. Plex ERP
Plex ERP caters specifically to manufacturing operations, providing a comprehensive solution for optimizing production processes. With real-time insights into inventory levels, production schedules, and quality management, Plex ERP enables manufacturers to improve efficiency, reduce waste, and maintain quality standards. Its integrated approach helps manufacturers streamline their operations and meet customer demands effectively.
10. Syspro ERP
Syspro ERP is recognized for its industry-specific solutions and user-friendly interface. Designed to enhance visibility and control across the supply chain, Syspro ERP offers features such as demand forecasting, inventory management, and production planning. Its focus on delivering tailored solutions makes it a suitable choice for businesses looking to optimize their operations in various industries.
Navigating Excellence with Ultra Consultants
Elevate your business with  Ultra Consultants as your best choice for ERP software solutions. Our unparalleled expertise, tailored solutions, seamless implementation, ongoing support, proven success stories, industry knowledge, ROI focus, vendor neutrality, change management expertise, and global reach make us the ideal partner for your ERP journey.