Thinking Business Process Improvement? See These Enterprise Technology News Stories
Business people the world over are bombarded with dozens of current events notices, news articles, podcasts, videos, and emails each day – it's hard to keep up. That's why we've summarized three enterprise technology news stories here that you may have missed. They focus on best practices in ERP evaluation, selection, and implementation coupled with process improvement.
Throughout its 25-year history, Ultra Consultants has guided hundreds of enterprises through the business process transformation and improvement needed to successfully implement new enterprise technology. Our proven methodology delivers key business outcomes for manufacturers and distributors including better customer service, shorter lead time, improved quality, increased productivity, reduced asset turns, and more insightful decision-making processes.
As an independent ERP consultant, Ultra Consultants works with project teams sharing best practices for enterprise technology solutions that help organizations meet and overcome the challenges they face in an increasingly competitive market.
Enterprise Technology News Stories
Industry publications frequently seek out Ultra Consultants for insights and leadership in enterprise technology solutions and business process improvement issues.
Three enterprise technology news stories look at the issues identified by a recent C-suite survey regarding ERP implementation success, how to avoid project creep, and why ERP is a must-have for manufacturing and distribution enterprises. These articles were originally published by Industry Week, IT Toolbox, and Plant Engineering.

In this first of three enterprise technology news stories, Ultra's CEO and founder Jeff Carr and Mint Jutras president and founder Cindy Jutras discuss their recent survey of more than 300 manufacturing and distribution organizations on the topics of enterprise software implementation and project success. Among the findings that flipped the script on conventional wisdom was this one: two-thirds of respondents graded their ERP implementation as "successful" or "very successful." The survey found 31% thought their ERP project was at least a partial success, while 2% thought they were "not very successful." Only one out of 315 thought its ERP deployment was a failure.
The top two reasons survey respondents gave for their project exceeding expectations were support and commitment from top management and good organizational change management.
IT Toolbox: 6 Tips for Avoiding Project Creep

The topic of "project creep" comes up frequently in our work with ERP project teams. This article describes it as that uneasiness when "Timelines are slipping, scope is expanding, and what once was a project confidently progressing toward its expected completion is now unmoored and off course."
In this second of three enterprise technology news stories, Ultra's Director of the Center for Excellence Andrew Bolivar defines the first of 6 tips for avoiding project creep as "define expectations early." He expresses the absolute need for alignment on the project focus. He recommends identifying a steering team, a project team and process owners so expectations can be properly defined and monitored.
Among the other tips are to maintain a strong focus on the project goals, keep workload estimates realistic, include a change control process, and update the project status routinely to maintain good communication. Working with an independent ERP consultant is a sure way to avoid project creep.

 When it comes to enterprise technology projects, a robust, modern ERP system is not just a "nice-to-have." It is required to effectively run a business. The article posits that investing in modern ERP systems to drive business process improvement will reap significant long-term pay-offs. The technology streamlines business processes and provides insight into all areas of the plant operations, from inventory and supply chain to external market demand.
Because they automate serial and lot tracking, traceability, and product recall processes, ERP solutions save time and resources. They deliver improved control over components inventory, more accurate demand planning, streamlined production scheduling, and effective coordination of distribution channels.
The gains of on-time delivery of products gleaned from new ERP solutions demonstrate just one critical performance metric for today's manufacturers and distributors.
Looking for More ERP News?
Ultra Consultants knows that an enterprise technology project is one of the most resource-intensive and strategically critical initiatives a company will ever undertake.
Our team of independent ERP consultants is passionate about providing enterprise systems education and process transformation to guide project teams to a successful outcome.
We deliver right-fit technology evaluation/selection, implementation management, organization change management, business intelligence, and more ERP services. Manufacturers and distributors gain significant benefits from the independent guidance and proven methodology that optimizes team efficiency and reduces time to benefit.
To learn more, see additional ERP news articles featuring insight from Ultra Consultants.
The 7 Deadly Sins of ERP Implementation
Some mistakes are just bad strategic or financial decisions. Some are the inevitable consequence of situational or organizational factors. Some, however, are the result of process-oriented or people-centric choices – and are easily avoided. These are The Seven Deadly Sins of ERP Implementation.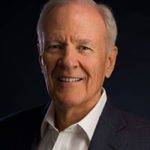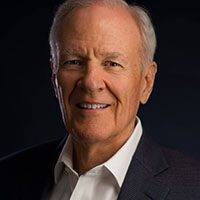 Jeff is the founder of Ultra Consultants, a well-known voice in the ERP consulting industry and an expert on ERP solutions for discrete and process manufacturers. Over the last 40-plus years, his companies have helped more than 2,000 organizations improve their business processes, select ERP software and implement advanced solutions.