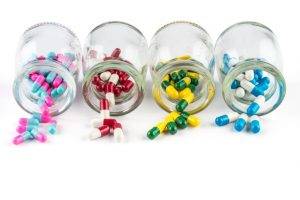 A previous Ultra blog post looked at enterprise systems for regulated industries with a focus on ERP software validation.  The post provided an overview of the regulated environment faced by industries such as pharmaceutical, medical device, and biotech.
We made the case that understanding the complex regulatory environment is an important aspect of managing business risk and is directly related to an organization's enterprise systems.
We also shared the important distinctions between verification and validation as mandated by the U.S. Food and Drug Administration (FDA).
This post turns the spotlight on why ERP software validation is important to pharmaceutical, medical device and other heavily regulated industries.
High Stakes
In pharma, medical device and biotech, product quality issues can (quite literally) mean the difference between life and death. These companies operate in one of the world's most highly regulated sectors. Forces such as product development, time-to-market, traceability, quality management and compliance all factor into a dynamic set of market conditions. Organizations are challenged to not only be at the forefront of innovation, but to follow closely controlled processes to develop and manufacture products that meet the strictest quality standards.
Ultra's team of ERP selection consultants  regularly partners with companies in this sector.  And in consulting with project teams, we see a set of shared concerns.
To compete and thrive in this environment, organizations need to thoroughly evaluate and understand ERP systems that monitor production, purchasing, documentation and traceability — while cost-effectively managing compliance requirements.
ERP Software Validation – A Closer Look
When it comes to ERP software validation, it's important to have a fundamental understanding of what the process entails for those vendors and their ERP offerings targeted to highly regulated industries.
As a reminder, software validation is the process of evaluating software during or at the end of the development process to determine whether it satisfies specified business requirements.
The objective of the validation process is to ensure that the product meets the user's needs, and that the specifications were correct in the first place.
According to the FDA in an article entitled "General Principles of Software Validation," ERP software validation is vital to overall public health and safety.  As the FDA notes, their charter is "to protect the public health by assuring the safety, efficacy and security of drugs, biological products and medical devices."
Legislation that underpins this charter is the U.S. Code of Federal Regulations (CFR) Title 21 which sets the laws and mandates application to Food and Drugs. These regulations detail the Good Manufacturing Processes (GMPs) and Quality System Management principles companies must use to comply with the law.  Regulations enforced via review/apprvaol of document submissions and periodic site inspections.  Criminal and civil penalties apply for non-compliance
What to Keep in Mind
When we team with organizations like pharma, med device and biotech, we consider the available solutions that meet FDA mandates.    We make the case to ERP project teams that software validation is a critical tool used to assure the quality of enterprise software and software automated operations.
When a system has met validation mandates, it means that organizations are more likely to experience decreased failure rates, fewer recalls and corrective actions, less risk to patients and other users, and reduced liability to manufacturers.
Validation also plays a part in the solution's longevity and viability. Those systems undergoing successful validation are easier and less costly to reliably modify and revalidate software changes.  Validation also impacts maintenance.
Finally, it's also important to keep in mind that validated ERP systems helps companies meet FDA requirements for both software and operations. Manufacturers should look for comprehensive compliance monitoring, quality management (QM) and supply chain management functionalities.
Learn More
Here at Ultra, our team applies the needed knowledge and insight to fully understand each company's unique ERP requirements
For further insight into the topics addressed here, read the first blog post in our series entitled "ERP for Regulated Industries: Distinguishing between Verification and Validation.