Most mid-market manufacturing and distribution organizations are significantly challenged by an ERP project. The primary reason? The sheer size and complexity of the initiative.
The typical ERP project cuts across every area of the business—from finance to warehouse—and every function, including accounting, inventory, production, quality, shopfloor, business management, supply chain and shipping. And it's difficult for an internal team to free themselves from their regular responsibilities and immediate tasks so they can apply the needed time, effort and attention to the ERP project.
Another big reason: ERP selection and implementation requires a combination of advanced skill sets—capabilities that include business process mapping, project management, change management and risk management—and knowledge that includes a deep understanding of modern enterprise technology and the vendor landscape.
This is why the expertise and experience of an ERP consultancy is highly valuable and often necessary for a successful project and ultimately, the realization of critical benefits.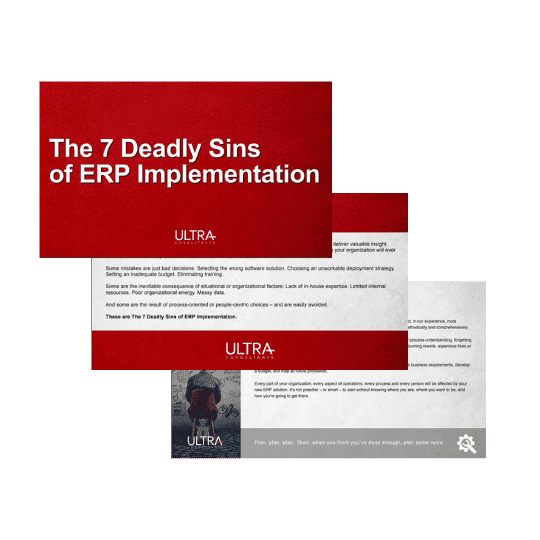 Finding and Selecting the Right ERP Consultants
How do you find and select the right ERP consultant for your company? When choosing an ERP consultant, it is crucial to evaluate prospective firms in these nine categories and ask these questions:
1. Experience
When considering finding and selecting the right ERP consultant for your company, it is important to take experience into account. A consultant with a wealth of experience in implementing ERP systems is instrumental in ensuring that your business processes are properly integrated and optimized for efficiency. 
An experienced ERP consultant also provides valuable insights into common challenges and adequate solutions related to ERP implementation, as well as helps identify ways to customize the system to fit your unique business needs. Additionally, experience helps ensure that your consultant is familiar with a variety of ERP software and can recommend the best solution for your specific industry and business size. Ultimately, working with an experienced ERP consultant helps you save time related to researching best solutions and best practices, making it critical to find someone who has the knowledge to set your organization up for long-term success.
2. Expertise
Expertise is among the critical factors to consider when finding and selecting the right ERP consultants for your company. The best consultants bring a wealth of knowledge and experience to every engagement. Some have an average of 20 years of ERP consulting experience and have completed dozens of projects related to ERP. This level of industry expertise in ERP consulting ensures that your chosen consultant is well-equipped to navigate any challenges that may arise during an ERP implementation project. Additionally, you'll want someone who has specialized experience across a range of industries, enabling them to tailor solutions specifically to your business needs.
By selecting ERP consultants with deep expertise, your company can trust that it is receiving top-notch guidance and support throughout the entire implementation process. The best advisors prioritize delivering superior results with expertise that is a key factor in ensuring their clients achieve the desired outcomes.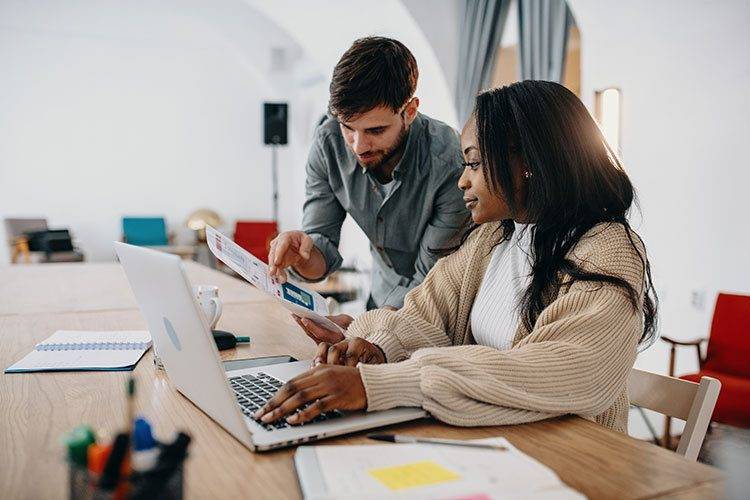 3. Scope of Work
Scope of work is a crucial aspect to consider when selecting the appropriate ERP software consultants for your company's new ERP system. We have seen that engaging the right consultant with a comprehensive scope of work is imperative in providing clarity and direction for the project. This allows you to have a clear understanding of the project's objectives, timelines, constraints, deliverables and overall goals. This scope of work provides a comprehensive vision of the entirety of the project.
A well-written scope of work will reduce ambiguity, miscommunication and unexpected costs throughout the entire project. This document serves as the foundation for project management and ensures that expectations are met. It is recommended to thoroughly review and evaluate the scope of work to ensure it reflects the requirements and priorities of the organization, considering the current software. As a result, it is essential to work with consultants who have an in-depth understanding and experience in creating and implementing a clear and concise scope of work regarding ERP solutions that addresses the needs of your organization.
4. Independence
Independence is a crucial factor to consider when finding and selecting the best ERP consultants for your company. As an impartial third-party, independent ERP consultants have no formal ties to any vendor or service provider and also they don't sell software. They receive no monetary compensation or gifts of any kind from the vendors and service providers they evaluate on your behalf. They are then able to properly assess best-case ERP solution for your business without the danger of being swayed by financial incentives.Additionally, as a third party, independent advisors provide an objective perspective on your company operations, offering advice that is not influenced by internal politics or competing interests within your organization.
By bringing in an independent ERP consultant, you ensure that the recommendations made consider the entirety of your business including its strengths, weaknesses, opportunities and challenges. This allows them to identify the most strategic and right ERP solution that aligns with your business goals. The best ERP consulting firms should have the expertise and experience to identify the best ERP software solutions available in the market and impartially suggest implementation strategies that best fit your specific business requirements.
At consultancy firms, you have the advantage of an entire team of independent consultants dedicated to providing your business with the unbiased advice and guidance they require to carefully evaluate and select the right ERP software.
5. Services
When it comes to finding and selecting the right ERP implementation consultant for your company, services should be a major factor to consider. Look for an independent ERP consultant that offers a comprehensive range of services and has a proven track record of success with clients similar to your own. When choosing an ERP consultant, it's also important to evaluate their level of services related to your industry.
You want to select a firm that offers a range of services that support the success of your project, including the implementation phase. From managing your project and business process improvement to software selection and vendor negotiation, you need a team of experienced consultants dedicated to ensuring that you achieve your goals. This is through technical support, training programs and ongoing support to ensure that your team is set up for long-term success with the new system. By focusing on services when selecting the best ERP consultants, you can be confident in receiving the support you need to make your ERP project a success.
6. Change Management
Change management is another crucial aspect that should be considered when choosing an erp consultant for your company. ERP implementation involves changes in business processes which may affect employees' roles, responsibilities and workflows. Therefore, change management should be incorporated in ERP implementation plans to prepare and support employees through the transition. 
The best ERP consultant should have a strong change management record, including experience in dealing with various business cultures, employee buy-in strategies and change readiness assessments. Moreover, the ERP consultant should have a good understanding of your business processes to identify pain points and recommend ERP software solutions that are tailored to your company's needs. Therefore, when selecting an ERP consultant, consider their effective communication and collaboration skills, project management experience and ability to manage resistance to change. 
By partnering with the right ERP consultant, your company is sure to achieve a successful ERP implementation where every one of your valued team members comes along the journey with you.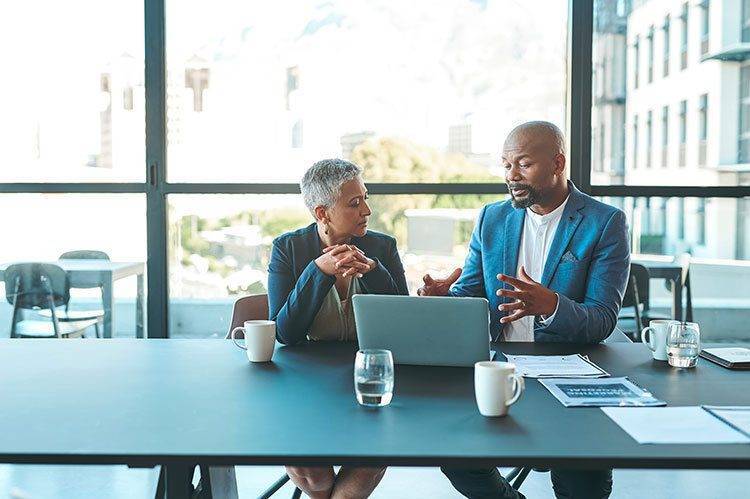 7. Reputation
Reputation should be a crucial key factor in finding, evaluating and selecting the right ERP consulting firm for your company. The reputation of a consulting firm directly impacts the overall project success and outcome of your ERP implementation. A good reputation is earned through trustworthy actions (not making promises you can't keep), excellent performance (fulfilling expectations by completing projects on-time and on-budget) and strong customer service (ensuring value is achieved and team members trained). When looking for a consultant, consider their track record of success, reviews from previous clients and any awards or recognitions they may have received. It's also important to assess their communication skills and responsiveness, as these are critical in building a positive relationship. 
For example, at Ultra Consultants, we take pride in our reputation and the trust we have built with our clients. We provide each potential client with a list of our latest 70 completed projects, so you are free to contact our grateful clients. Whoever you are considering as a consulting partner shouldn't be afraid to divulge the logos they've helped, along with a key leader's contact information. A reputable consultant will make a significant difference in the success of your ERP project and the overall profitability of your business. Therefore, we encourage you to do your research and choose a consultant with a proven reputation for delivering results and exceeding client expectations.
8. Project Deliverables
Project deliverables are the tangible outputs or results of a project, such as functional requirements documentation, technical specifications, system configurations and training materials. The quality and completeness of project deliverables are critical to the project's success, and they affect the timeline, budget and overall satisfaction of stakeholders. Therefore, it's essential to work with ERP consultants who have a proven track record of delivering high-quality project deliverables on time, considering project timelines and business applications and within budget.
Independent enterprise software consulting firms should pride themselves on their proven ability to deliver on every project. At Ultra, we've completed ERP projects on time and on-budget 93% of the time. You need to select a consultancy with a similar commitment to excellence and a focus on continuous improvement—ERP consultants who deliver proven, tangible project results.
9. Value
When finding and selecting the right ERP consultants for a company, value should be considered a key factor. Get an advisory team who understands that value is not just about the cost of services but rather about the overall benefits that the company will receive from the consultant's expertise. A valuable ERP consultant should not only have extensive knowledge and experience but also be willing to understand your company's unique needs and objectives. They should also provide measurable business benefits that help your company achieve its goals and streamline its processes. Additionally, a valuable ERP consultant should use the educational approach to offer ongoing support and training to ensure that the ERP system runs smoothly and efficiently in the long-term. 
Choosing an ERP software consultant with value in mind will not only save the company resources but also maximize profitability by ensuring effective integration of the ERP system into the existing business operations. They shouldn't just help you choose an ERP system. They shouldn't just help you implement that system, but also derive value from the ERP. For example, our Ultra proven methodology delivers on Value Realization, so that you achieve maximum benefit and profitability in the shortest amount of time—which is why we save each client an average of $160,000 over the scope of their project. 
How Can You Improve the Odds of ERP Success?
We asked our expert consultants for their advice and they gave the following insights. We've compiled additional insight into an ebook, 7 Essential Strategies for a Successful ERP Project.
1. Pick The Right Partners For The Job: ERP Consultants, Vendors and Implementation Providers
To improve the odds of a successful ERP implementation, it is critical to pick the right partner for the job. ERP consultants, vendors and implementation providers each bring a unique set of skills and experiences to the table, making it essential to carefully evaluate potential partners before making a decision. 
An experienced ERP consultant provides valuable insight into the best practices for implementing ERP systems, identifies areas of risk and recommends solutions to challenges that may arise during the process. Similarly, software vendors and implementation providers provide software and application support to ensure that the implementation stays on track and meets the organization's needs. 
When you choose the right ERP partners that have proven track records of success in ERP selection and implementation, your organization significantly reduces project risk to successfully implement an ERP system that will help drive growth and improve business operations.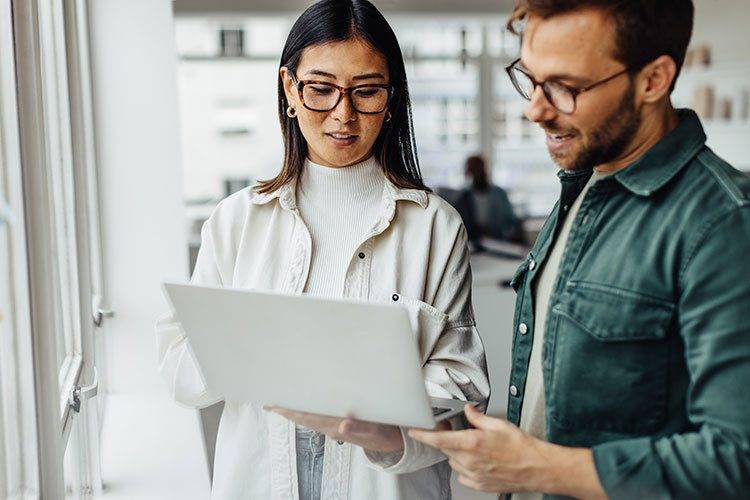 2. Strong Executive Support
We advise our clients that having strong executive support is critical for the success of an enterprise resource planning (ERP) implementation. Why is this? The executives provide clear direction and objectives for the project as well as allocate sufficient resources including budget, staff and time in order to ensure that the project is a success. Furthermore, the executive team champions the project to the rest of the organization to drive engagement and support. 
Without strong leadership, an ERP implementation easily becomes bogged down in complex decision-making and internal politics, leading to delays, cost overruns and sub-optimal outcomes. Therefore, we advise executives to remain focused on the big picture and the long-term benefits of a successful ERP implementation while recognizing that the transition may be challenging in the short term. By emphasizing the importance of strong executive support, your organization improves the odds for a successful ERP implementation.
3. Comprehensive Planning
Comprehensive planning is vital for any successful ERP implementation. A well-crafted plan improves the chances of a well-executed implementation. Comprehensive planning involves defining the goals and objectives of the project, assessing the organization's current processes and needs and developing a roadmap to guide the implementation process from start to finish. This planning should address all aspects of the ERP project, including the selection of the appropriate software, the integration of existing systems, training, data migration and testing. The process should be communicated to all stakeholders throughout your organization to ensure everyone understands the goal and their role in achieving it. A thorough plan establishes accountability for milestones and budget targets. Ultimately, comprehensive planning helps your organization avoid common pitfalls associated with ERP implementations and maximizes return on investment.
4. Adequate Resource Allocation
Adequate resource allocation is another critical aspect that plays a significant role in the success of ERP implementation for any organization. It is important to ensure that the necessary resources, including technical staff, financial resources and time, are allocated appropriately to improve the odds for a successful implementation. Adequate resource allocation will ensure that the ERP project team has the necessary tools and resources to complete their work. 
Insufficient resources allocation, on the other hand, causes significant project delays, inadequate testing, poor data migration and insufficient training, ultimately leading to a failed implementation project. Therefore, a well-planned and executed resource allocation strategy is essential for your organization's successful ERP selection and implementation. Your organization should seek the services of independent enterprise software consulting firms to help you develop an effective resource allocation strategy and guide you through the ERP selection and implementation process.
5. Change Management
Great independent enterprise resource planning consultants understand that a digital transformation initiative with an ERP selection and implementation is a challenging and disruptive process. Therefore, in order to improve your company's odds for success, we advise our clients to prioritize change management. Change management is the process of preparing and supporting individuals, project teams and organizations in making a significant change. 
Implementing ERP software requires a complete overhaul of current processes and procedures, which can be a difficult transition. Without effective change management, employees may resist the change, leading to low user adoption rates and a failed implementation. It is important to involve employees in the process and communicate the benefits of the new system, as well as provide extensive training and support. 
A successful change management plan should include a clear communication strategy, stakeholder engagement and involvement, training and development programs and ongoing support and feedback mechanisms. By prioritizing change management, your company minimizes resistance to change, increases user adoption rates and ultimately ensures a successful implementation of your ERP system.
6. Pick The Right Solution For Your Situation
To improve the odds for your successful ERP journey, it is crucial to pick the right solution for your situation. A great independent enterprise software consulting firm will analyze your organization's unique needs and compare them against the capabilities of different ERP systems. 
By selecting an ERP solution that perfectly fits your requirements and aligns with your business goals, you streamline your operations and achieve a significant return on investment. Moreover, a tailored solution is easier to integrate with your existing systems, reducing implementation costs and risks. A great consultancy also guides you through the vendor selection process, ensuring you have a reliable and experienced partner that provides the necessary support and maintenance services. Picking the right solution for your situation is not only essential to make the most of your investment but also to enhance your business's efficiency and competitiveness.
7. Phased Implementation
Phased implementation is a critical strategy for improving the odds of success in ERP Implementation. This approach involves breaking down big projects into smaller, manageable ones that can be completed in stages. Instead of rushing to implement all aspects of the system at once, each phase is carefully planned and executed, with feedback and learning integrated into the next stage. This strategy enables project teams to focus on specific areas of the implementation, ensuring that each stage is completed thoroughly before moving on to the next. 
The benefits of Phased ERP Implementation, guided by an ERP consultant, include improved communication between the project team members, better cost control, reduced risk of failure and increased user adoption. An independent enterprise software consulting firm will advise you how to approach your ERP solution implementation with caution. You should consider using a phased implementation approach with the assistance of an ERP consultant to minimize risks and ensure success.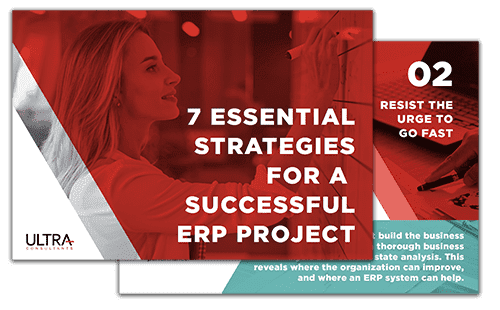 How can you improve the odds of ERP success?
We asked our expert consultants for their advice, and then compiled their insight into an ebook, 7 Essential Strategies for a Successful ERP Project.
DOWNLOAD THE BOOK
In conclusion, finding the best ERP consultant is crucial for businesses looking to streamline their operations and maximize profitability. With so many options available in the market today, it is important to choose a consultant who has a proven track record of success and is able to tailor their approach to meet your specific business needs. 
Ultra Consultants has what you need to guide your organization through every step of the ERP implementation process. From ERP vendor selection to project management and beyond, we are committed to helping you achieve your business objectives and drive growth in a changing market with ERP software. Reach out today for a free discovery call.