Today's enterprise is challenged to efficiently manage service technicians in the field to deliver cost effective customer service, especially with the proliferation of mobile devices and complex connectivity issues.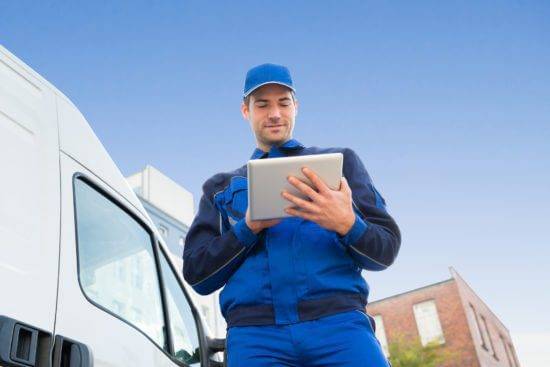 When it comes to business process improvement in this area, it is helpful for project teams to stay current with modern technologies that streamline the management of field service operations, transforming processes for not only employees, but customers and all key stakeholders.
Why is an Automated Solution Needed to Improve Field Service Management?
When looking to improve field service management, note that the function used to be viewed as an extra, post-sales service provided by distributors and manufacturers, and often operated as a low priority cost center with limited potential for expanding business.
As business process improvement consultants, we often see cases where an improved field service management function is an effective business development tool which provides tremendous value in generating additional revenue from new and repeat business from existing customers.
With the advent of field service mobile apps, GPS navigation, and email alerts, good customer field service has become a high priority standard and is a key differentiator when it comes to effective business operation and ongoing customer relationships.
Four Key Improvement Areas
Here are 4 key areas where an automated field service management solution provides benefits to an enterprise.
Improved performance

Tracking the root causes of field service requests can drive better quality analysis and identify product design and/or business process improvements.
In the case of value-added delivery and installation services, an integrated field service management system can provide visibility of new installations or sales and ensure continuous contact with customers at critical phases of their engagement with the company.

Increased productivity

Mobile field service applications optimize travel and scheduling for field technicians.
More accurate billing and warranty service cost tracking eliminates wasted time and reduces receivables collection time.

Reduced costs

Real-time resource scheduling ensures quick response to customer calls and requests and reduces the cost of idle time between on-site customer visits.
Having integrated, real-time service information reduces the waste in high-cost non-productive activities, improves service planning and reduces the need and cost of excess inventory allocated to repair.

Improved customer satisfaction

Faster response time to customer calls and requests not only improves relationships with customers but also enables opportunities to develop add-on and repeat business.
With mobile applications and GPS enablement, customers can be alerted on expected arrival times and field service personnel can be better prepared for each engagement.