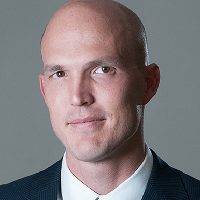 Notes from the President's Desk
Dylan Howard, Ultra Consultants
As I enjoyed the season's festivities with my family, I couldn't help but notice the sad unraveling of Southwest Airlines and the issues that resulted in more than 15,000 canceled flights in one week, inconveniencing hundreds of thousands of customers (even a bride who missed her own destination wedding (1)). I wondered if, when we say, "Have a Prosperous New Year," should we really add, "but don't hurt others as you do"?
In a brilliant op-ed piece published in the New York Times (2) on Saturday, writer Zeynep Tufekci detailed the tragic mess of Southwest Airlines in the days before Christmas and during the holiday rush. He points out that Southwest abdicated responsibility by ignoring necessary technology upgrades, presumably to preserve profitability that is tied to executive compensation. Shocking? Hardly. Unfortunately, Southwest's choices aren't an isolated phenomenon in many businesses today that are faced with similar costly decisions.
Southwest, the Un-Airline
As a native Arizonan, I have respected and appreciated the Southwest experience for years as the upstart entered the market in 1967 and innovated its way to becoming a favorite (3) through decades of customer-focused initiatives including free included baggage and more direct flights than any other national carrier. But all the goodwill they built up for years may be lost for good.
Now the airline is scrambling to undo the public relations debacle and rectify the underlying causes for the issue that has rocketed it to a second-worst record for cancellations this year and eroded customer trust. "Southwest concedes technology played a role in the fiasco, but without acknowledging past decisions contributing to why this happened now. "Our systems were overwhelmed by the scale of the disruption," Chris Perry, a Southwest spokesman, [said]. "We had available crews and aircraft, but our technology struggled to align our resources…"(2) Nothing about the personal cost to customers and employees alike.
While Southwest makes a convenient punching bag and butt of today's business jokes, the seasonal profitability model and its resulting short-term success isn't an isolated mindset, and I fear that the consequences won't be an isolated incident either.
Sadly, I've seen that the hesitancy to budget for technological upgrades is widespread across manufacturing and distribution firms as well. Private Equity partners are often so obsessed with cutting costs to build value for their clients that they hesitate to upgrade or replace existing legacy systems within their portfolio companies. A mentality of 'if it isn't broke, don't fix it' has led to years of cobbled-together siloed systems that value short-term profits over long-term strategic gains that are problematic in privately-owned companies as well.
While a disastrous Christmas for thousands may not be the sad result of a manufacturer's postponed technology investment, the consequences of inaction, of technology stagnation, are harsh. Swifter, leaner competitors are entering the market every day. These new companies who begin as tech-forward organizations will capture a large percentage of new customers demanding flexibility and supply chain predictability. These newcomers will sub out their excess jobs, while legacy-based manufacturers will end up fighting for the leftovers.
As customers increasingly become more tech-centric and lean, they want their manufacturer and distributor partners to be able to seamlessly integrate within their systems, which are often native abilities for new systems built on the latest cloud-based platforms. Old technology may perform well enough for some clients, but the costs of not upgrading and updating will soon far outweigh a timely investment.
Lessons Learned the Hard Way 
Every year, manufacturers and distributors go out of business, many closing their doors because they can't keep up with the pace of today's demanding business climate. However, many of these firms see the writing on the wall and choose to embrace a digital transformation journey rather than avoid it. This builds instant value into their companies and enables innovative advancements that were impossible with legacy systems from yesterday.
By bringing in expert industry-specific independent consultants, savvy manufacturers and distributors are quickly able to ride the slipstream of successful businesses before them. I usually suggest consulting with an outside advisor to get a fresh perspective on your business. Think about it: when you take advantage of independent experts, you get the benefit of years of experience without the cost of years of salary. We employ top industry professionals who know the right technology and best practices that catapult our clients further than if they attempt a digital transformation on their own.
Technology shouldn't be seen as an optional accessory but rather a necessary tool that enables better governance, better innovation, better customer relations, and better profitability. Rather than a sunk cost, the most critical technology, enterprise resource planning (ERP) software, typically has an ROI of less than three years. Gone are the days when upgrading technology means completely replacing your hardware or hiring additional IT staff. Updates and new capabilities roll out seamlessly through the cloud with most solutions.
For you, the cost of inaction isn't likely to be hundreds of thousands of customers missing family gatherings or watching a bride tearfully explain to Anderson Cooper how you let her down. But likely you have some pretty great employees who need you to keep the doors open and the business thriving. Don't wait until your competition passes you by to start thinking about all your stakeholders. Get expert advice on how a digital transformation can change the upward trajectory of your business. We'd love to partner with you on that journey in 2023.
Because our deepest satisfaction as we enter this new year is the fact that we've helped hundreds of businesses just like yours to become future proof, innovative centers of profitability that retain quality employees for years to come.
Put some time on our calendar here for an initial consultation with me or one of our experts. Let's collaborate on keeping your business prosperous now and into the future.