Ultra's ERP News Round Up Covers Best Practices
Manufacturers and distributors depend on Ultra's independent ERP consultant team for vendor-agnostic guidance in ERP evaluation, selection, implementation and business process improvement. In their search for enterprise technology transformation, organizations face an array of issues.
From our 25 years of ERP selection and implementation experience, we have developed core best practices that deliver implementation success, coupled with robust ROI. Implementation success or failure is often determined by access to current insights and education from experts in the field.
ERP News Round-Up
A critical part of Ultra's mission is to deliver timely insight, guidance and enterprise systems education to manufacturers and distributors. Because of our experience in enterprise software evaluation and implementation, industry publications seek out Ultra's independent counsel and leadership perspective.
Noted here are a few of our consultant's insights, recently published in media outlets: IndustryNet, Quality Magazine, and ProFoodWorld.
IndustryNet: Ultra Commissioned Survey Shows Real Implementation Facts

The IndustryNet article, entitled, Ultra-Commissioned Survey Shows Real Implementation Facts, describes the Ultra Consultants/Mint Jutras survey of more than 300 North American manufacturers and distributors that focused on the success of ERP implementations in terms of schedule, cost and return on investment (ROI). Entitled "The Real Facts about ERP Implementations," the survey respondents were companies with annual revenue from $25 million to multi-billion dollars with recent and mature implementations.
The survey of mid-market manufacturing and distribution organizations survey busts some commonly held myths about implementation failure. Success with technology implementations has more to do with organization, people, and processes than with the software itself. Good planning and organization clearly pay off. The study flips the script on once-cited high rates of failure in terms of schedules, costs, and payback.
Quality Magazine:  Best Practices to Ensure a Successful ERP Implementation

Ultra's Business Development Manager, Dylan Howard, shares Best Practices to Ensure a Successful ERP Implementation, with a focus on properly designed strategy and execution. Well-thought-out project management is critical, creating project teams with clear mandates, including a steering team, a core team, and a project management team. A strong project management plan is the most influential factor in separating successful projects from the unsuccessful.
The article includes six recommended best practices in ERP vendor selection: select by industry segment, assess total cost of ownership, consider technology strategy, evaluate the vendor, research customer references, and create a use case demonstration script rather than relying on an RFP. Many midmarket organizations look to third party consultants to guide this process.
ProFoodWorld: Brewer's New ERP Creates One Source of the Truth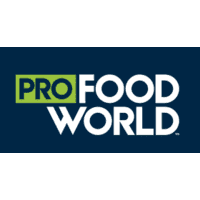 In this customer success story, Deschutes Brewery's New ERP Creates One Source of the Truth, ProFoodWorld profiles how the brewery worked with Ultra Consultants to replace an outdated system with a new, better functioning ERP platform. Deschutes Brewery, the seventh largest craft brewer in the United States, was looking for a new ERP platform that would scale as the company grew and deliver increased enterprise optimization. It needed accessible and transparent data throughout the company's business units, serving as one source of the truth. Ultra Consultants guided the project team to evaluate ERP vendor offerings, while mapping the current state of the brewer's business processes, such as inventory tracking and scheduling processes.
Working with Ultra's team of expert consultants, the brewer selected the JustFood ERP customizable platform which uses Microsoft Dynamics NAV software as the foundation and targets food and beverage producers contending with batch process challenges. For the Deschutes application, the platform is an end-to-end solution and covers processing and packaging operations. Deschutes also uses the food safety compliance, warehouse/inventory, purchasing and reporting analytics within the ERP platform.
Software selection and implementation processes often present challenges of their own. To steer you around trouble and help you drive success, Ultra's experts compiled a list of pain points and solutions to be aware of as you embark on this journey.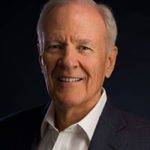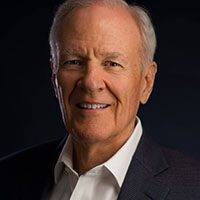 Jeff is the founder of Ultra Consultants, a well-known voice in the ERP consulting industry and an expert on ERP solutions for discrete and process manufacturers. Over the last 40-plus years, his companies have helped more than 2,000 organizations improve their business processes, select ERP software and implement advanced solutions.