Manufacturer and Parts Distributor Becomes Long-Term Client
Incorporating hygienic design is critical for food safety – and for reducing the risk of lawsuits, recalls, replacement, fines and damage to reputation. For companies that supply the food-and-beverage and pharmaceutical industries, the ability to grow manufacturing operations while retooling to incorporate hygienic design, is critical, especially for manufacturers that provide tubing, valve systems, mixers, cleaning systems and other production components.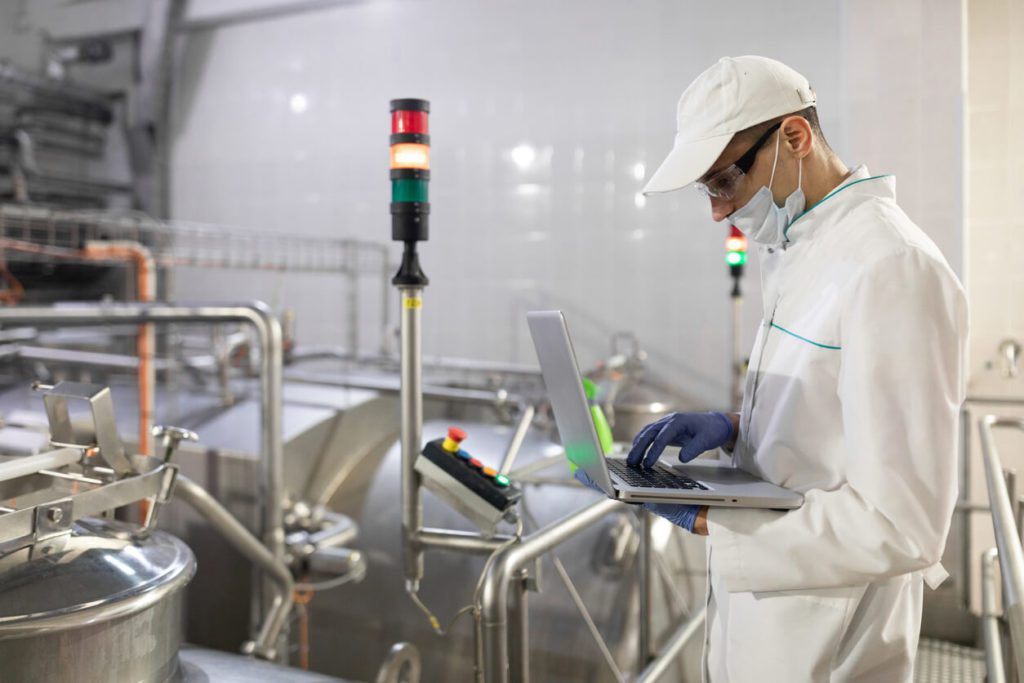 One such manufacturer and parts distributor has seen demand increase steadily. Its distribution business has grown, too, and it plans to expand through acquisitions. But to do that, it would need an ERP system to handle both sides of its business.
"Green Screen" ERP Hinders Expansion
For this company, the manufacturing arm is essentially a custom-build shop. It engages in non-repetitive, custom manufacturing for half its business. The other half of its operations is the distribution of parts that go into these builds, such as the valves and tubing, which are fairly standardized. It's non-repetitive and extremely repetitive all at the same time.
While its existing ERP system supported distribution well, a legacy green screen system could not handle engineering and custom builds from the factory floor. The system had been repeatedly customized and was out-of-date. The company needed modern ERP software that could not only support its current distribution and manufacturing operations, but also help enable growth planned for the next five to 10 years.
The company engaged the independent ERP consultant team from Ultra for Business Process Improvement, ERP selection and ERP implementation – to help them better understand its business processes, find the right ERP system for its needs and, ultimately, provide support for acquisitions.
During the process, Ultra discovered several opportunities to improve business processes, including pricing model standardization and reduced customization of its products. Ultra also provided costing method best practices that were less cumbersome.
Straightforward Path to a Better Future State
Ultra's guided the company through a proven process to select its ERP system. Through this process, the company chose Epicor E10 because they felt it could best support the custom manufacturing side of the business.
The company also chose Ultra to lead the ERP implementation from start to finish, augmenting the company's existing team. This accelerated the project and reduced risk as the company did not have internal resources for the complex data management required for the implementation.
Success Delivers a Long-Term Client
By following Ultra's methodology and utilizing the expertise from Ultra's team of consultants with deep industry and IT experience, the company was able to evaluate and select its ERP, map current and future states and, ultimately, introduce standardization to production areas where custom processes were hindering growth. By partnering with Ultra, the company was able to successfully implement its ERP, with a go-live that both its president and CFO described as "flawless."
The company continues to engage Ultra for more projects. To date, five more have been completed, and this company represents a long-term client that will continue to benefit from Ultra's deep expertise in the needs of manufacturing companies.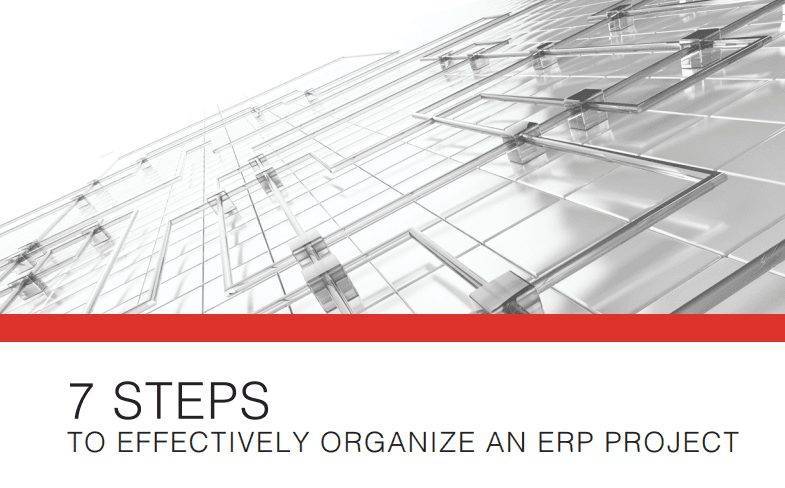 7 STEPS TO EFFECTIVELY ORGANIZE AN ERP PROJECT
The 7 Steps to Effectively Organize an ERP Project is designed for ERP project teams from today's forward-thinking manufacturing and distribution organizations.Read tried and true strategies for manufacturers to effectively manage an ERP selection project. See what it takes to be successful and more with this Download.
DOWNLOAD NOW