What is the best seed to sale software of 2023?
The legalized marijuana industry has been experiencing exponential growth, with the global cannabis market projected to reach a staggering $90.4 billion by 2026, according to MarketsandMarkets.
As the industry continues to expand, it becomes increasingly important for cannabis companies operating in legal cannabis markets to optimize their operations and ensure compliance with ever-evolving regulations. This is where so-called "Seed-to-Sale" cannabis ERP software solutions come into play. 
In this comprehensive guide, we will explore the top Seed-to-Sale software options of 2023, their features, benefits and how they can revolutionize the way you manage your cannabis business.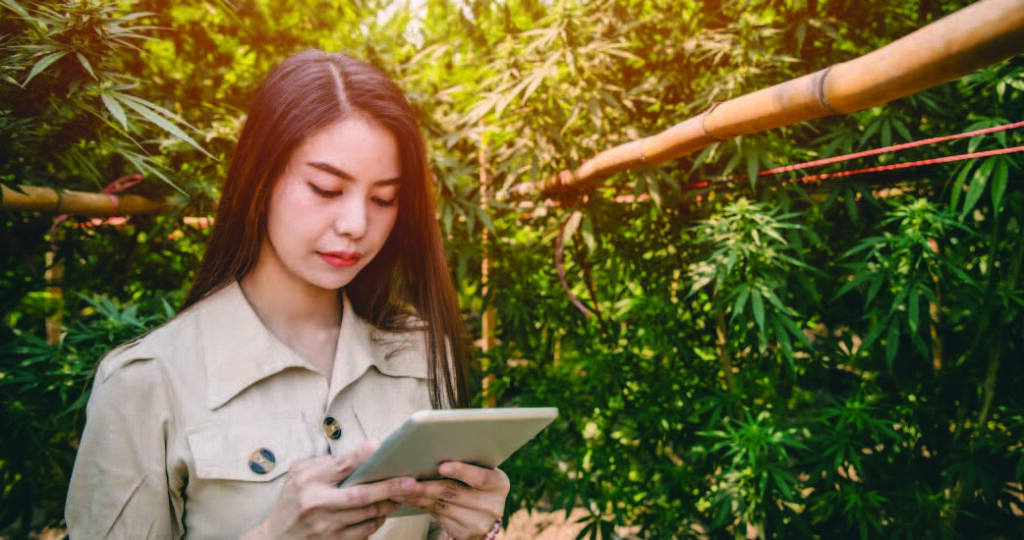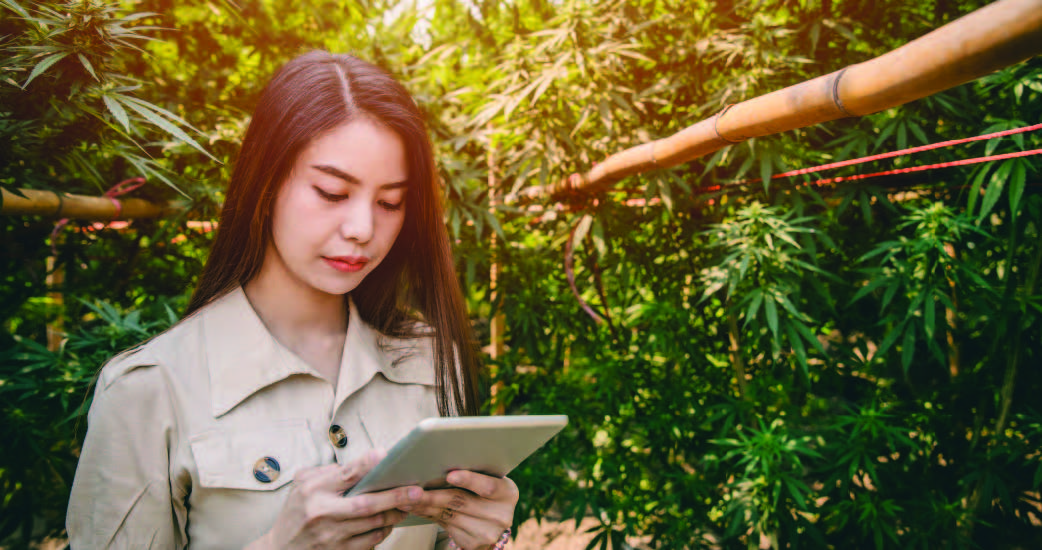 What to Look for in Cannabis Software
In this eBook, we will explore what to look for in cannabis production software to help you make an informed decision.
DOWNLOAD NOW
What is Seed-to-Sale Software?
Seed-to-Sale software is a comprehensive solution that helps cannabis businesses manage their entire business operations from cultivation to distribution and sale. It provides functionalities for cannabis tracking and monitoring along the stages of the full cannabis supply chain, including cannabis cultivation, processing, inventory management, workforce management, compliance reporting, sales process and more. 
With Seed-to-Sale systems, your business is able to streamline its sales operations and ensure efficient transactions. Whether it's managing online sales or growing operations, the software enables you to optimize your entire Seed-to-Sale process and provide a seamless experience to your customers. 
Cannabis software has similarities to an enterprise resource planning (ERP) system. It allows commercial growers to manage a variety of products, processes and resources simultaneously. 
This specialized cannabis software automates and streamlines essential tasks, ensuring efficiency, compliance and traceability throughout the entire cannabis operation.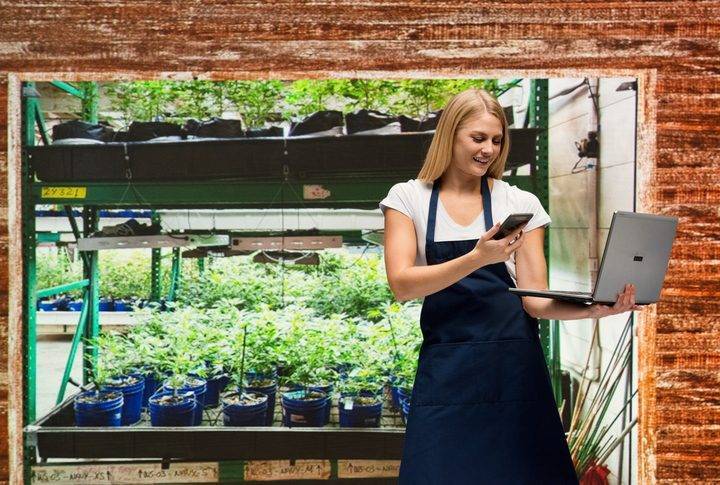 The Best Seed to Sale Software of 2023
In the rapidly evolving cannabis industry, commercial growers and businesses are seeking the best cannabis Seed-to-Sale software options to facilitate business growth. 
These innovative Seed-to-Sale solutions offer comprehensive features, enabling efficient management of the entire process. From seed to sale tracking, these software solutions provide robust tools to monitor the lifecycle of cannabis products, ensuring compliance with regulations at every stage. 
Here is a list of the top Seed-to-Sale platforms of 2023:
1. 365 Cannabis
365 Cannabis was built by cannabis experts, for cannabusinesses. The module-based system allows cannabis businesses to use the system in its entirety or consume modules individually with the option to add more as they scale. Modules include:
Financials
CRM
Cultivation
Processing
Retail
The system facilitates compliance with up-to-date regulatory integrations, to allow easy operation in multiple states, provinces, and countries with market-specific compliance configurations that allow you to maintain a consolidated financial accounting structure.
Fueled by Microsoft's Power BI, 365 Cannabis delivers insights to enable fast, informed decisions. Access key data for all aspects of your operations and inventory to improve customer service and reduce errors.
2. CannaBusiness ERP
CannaBusiness ERP boasts a single system to manage your business including finance and operations, seed-to-sale, compliance, quality, and traceability. It is built in Sage X3 and configured by NexTec industry experts to deliver a complete cannabis business solution.
Manage plant scheduling, production and processing with full traceability and real-time access to operational and financial insights
Utilize production scheduling and quality control functionality to manage continuous cultivation operations
Maximize efficiency and output by integrating your entire business into a single purpose-built platform
With over 25 years of experience, CannaBusiness ERP provides solutions to streamline business operations and lower costs. 
3. GrowFlow
GrowFlow emerges as one of the leading contenders in the realm of Seed-to-Sale cannabis software solutions of 2023. For the legal cannabis market, GrowFlow integrates with your state compliance provider (BioTrack, METRC, Leaf Data Systems, etc.) to report your activities to your state's regulatory agency, automatically. It is a complete compliance, inventory management system and point of sale system. It offers a comprehensive business management and compliance solution for cannabis wholesalers and retailers. 
With a plethora of features aimed at better operations management, GrowFlow enables cannabis businesses to seamlessly oversee every step of the business, from seed-to-sale, encompassing inventory tracking software, point of sale transactions, analytics and state reporting. 
By integrating these functionalities into one platform, GrowFlow eliminates the need for multiple software programs, simplifying workflows and enhancing operational efficiency. Furthermore, GrowFlow's real-time support services, utilized by over 1,490 cannabis businesses to date, ensure that clients have access to immediate assistance when encountering technical difficulties or seeking implementation guidance. 
Thus, with its all-in-one capabilities and commitment to customer support, GrowFlow firmly establishes itself as one of the top Seed-to-Sale cannabis software options in the dynamic cannabis industry.
4. Leaf Logix
Leaf Logix has established itself as a trusted cannabis seed-to-sale software solution and sale system, serving top cannabis plant brands such as Curaleaf, Columbia, Acreage, Verano and Harvest. With over 1500 cannabis facilities using this Seed-to-Sale tracking platform and cannabis farm management software, and with $4 billion processed annually, Leaf Logix offers a comprehensive solution for the entire cannabis supply chain.
5. BioTrack
BioTrack is one of the oldest Seed-to-Sale cannabis software providers. This cannabis tracking software offers a robust feature set for managing cannabis operations, including a comprehensive seed-to-sale tracking system and compliance reporting. While they have faced some challenges in the past, including outages and data breaches, BioTrack's software covers the entire cannabis cultivation operation. 
What sets this Seed-to-Sale platform apart is that it is the only Seed-to-Sale ERP that can be installed locally on your own servers, providing an additional layer of security for your data.
With BioTrack's sale systems, cannabis cultivators can effectively manage their operations while ensuring compliance with regulatory requirements through seamless compliance reporting.
6. MJ Platform
MJ Platform, formerly known as MJ Freeway, has been in the cannabis Seed-to-Sale cannabis software market since 2010. With over $20 billion in processed sales and a focus on compliance and scaling, MJ delivers a single solution for managing cultivation, compliance with government agencies, logistics, financial and environmental data—all through a simple and intuitive platform for cannabis dispensaries and businesses.
Despite past technical issues, MJ Platform provides a modern interface and all the necessary features for efficient cannabis operation.
7. Canix
Canix, founded in 2018 by engineering and software professionals, offers a user-friendly Seed-to-Sale solution designed to streamline cannabis operations. With native iOS and Android apps, Canix supports cultivation through distribution. 
The software is trusted by over 1100 facilities in 12 states and has already processed well over $100 million in orders. Canix focuses on ease-of-use and time-saving features and reporting tools, making it an excellent choice for cannabis businesses seeking efficiency and simplicity.
Conclusion
In the rapidly evolving cannabis industry, implementing the best Seed-to-Sale software is essential for optimizing your operations, ensuring compliance and driving business growth. 
The top Seed to Sale software options of 2023 offer comprehensive solutions tailored to the needs of cannabis businesses. By carefully selecting and effectively implementing Seed-to-Sale cannabis software, you can streamline your workflows, enhance productivity and stay ahead in the competitive cannabis market. 
Put Ultra Consultants' decades of experience in enterprise software solutions to work for you. Our experts can simplify the selection and implementation process for you, ensuring your business adopts the latest technology and industry best practices that can accelerate your business growth.